Maileg Easter Parade No 23
The Maileg Easter Parade No 23 is a wise curious wistful/. bunny who has perhaps seen many Easters over her time.
If you look closely you will see she has the kindest face and humble countenance.
The Easter Bunny No. 23 is made of polyresin and painted by hand. Her colours are muted with blush tones.
Creatively designed and crafted to a high quality as all Maileg products are.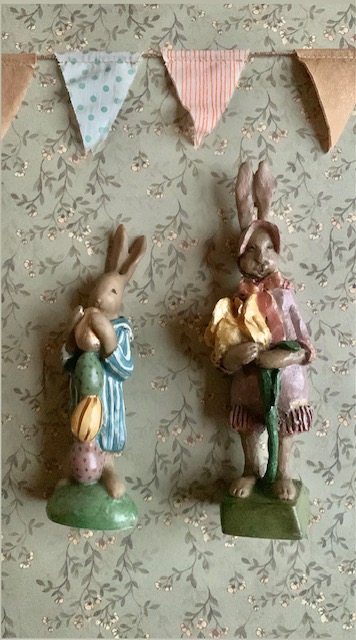 About Maileg
Maileg is a brand of charming Danish-designed toys created to inspire our children's imaginations and learning through play. Role playing with Maileg toys helps children make sense of their world, and develops their curiosity and problem solving skills. Maileg designs toys, dolls furniture and soft toys with beautiful details, each aimed to delight children and adults for their high quality and whimsical beauty.
Need to understand a bit more – see the Maileg Size Guide
Experience quality shipping worldwide and kind honest service. Merci for shopping at the Heart.
In stock