Maileg Easter Bunny No 17
The Maileg Easter Bunny No 17 is standing in his stripy pyjamas stacking eggs before the big day.
He loves all of the eggs, but he does love the golden egg the most. I wonder who will receive this egg?
The Easter Bunny No. 17 is made of polyresin and painted by hand. Her colours are muted with blush tones.
Creatively designed and crafted to a high quality as all Maileg products are.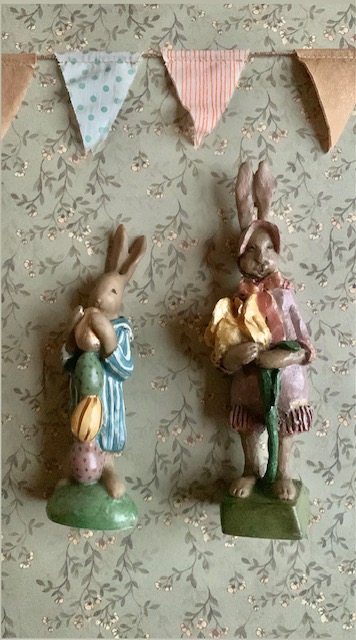 In stock