Mrs Mighetto Wall Sticker Anemone Flowers 3 Pack
Decor your little one's bedroom or nursery with these beautiful Anemone Flower wall stickers by Mrs Mighetto
The wall stickers are suitable for painted walls, furniture and thicker wallpaper walls.
The wall stickers have the finest quality with matt and scratch-resistant surface and produced to be reusable many times. The sticker leaves no marks and is easy to apply on the wall!
Perfect to create a warm pretty environment for a child's room whether renting or owning your home.
For a better and durable finish make sure the surface is clean and smooth before you easy apply the sticker with a little pressure. Start from one side and make sure you continue all the way to the edges. The "dot-shaped" adhesive coat makes the material easier to handle and to reposition.
Applying by assistance of water is not recommended.
The paper raw material of the cover comes from FSC- and PEFC certified sources, environmentally friendly water-based adhesive and PVC-free.
Please recycle the product and its packaging when you are done using it.
Made in Sweden.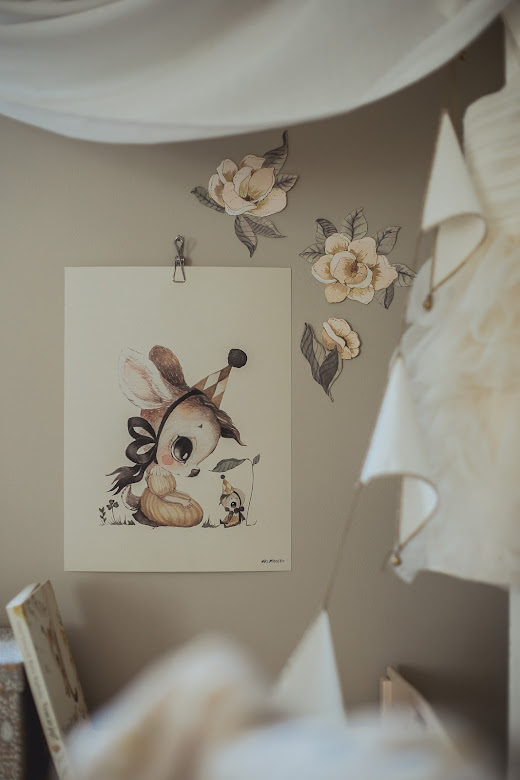 Only 1 left in stock