Conkers Pinafore Cornflower Blue Linen
Nellie Quats Conkers Pinafore in Cornflower Blue Linen is a gorgeously coloured simple yet classic pinafore shaped dress.
It has a gathered skirt front and elasticated waist back for a comfortable fit and movement. Straps tie through loops at the back so it is fully adjustable for growth.
Made from soft Cornflower Blue linen – it is designed to sit above the knee. It is perfect for layering in cooler weather or stripping back in the summer and matched with one of the Nellie Quats blouses in liberty or the Mother May in Oat & Cornflower Windowpane Check as pictured.
The dress is signature Nellie Quats – nostalgic, warm in tone and classic in style.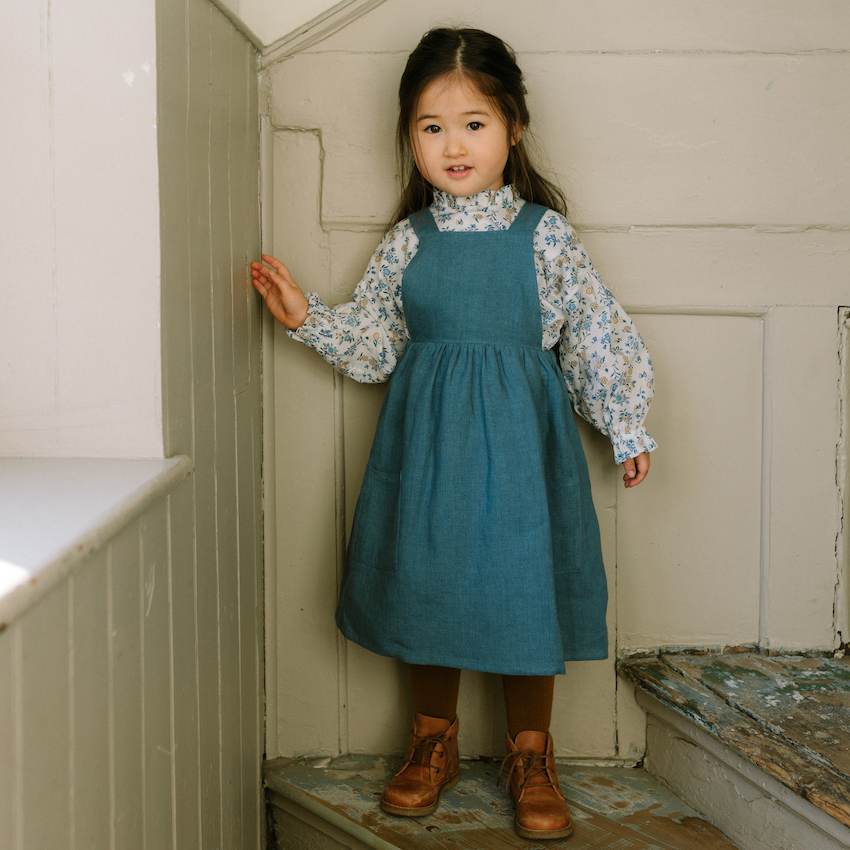 Experience quality shipping worldwide and kind honest service. Merci for shopping at the Heart.