Nellie Quats Hop Scotch Dress Rose and Caramel Check Linen
Nellie Quats Nellie Quats Hopscotch dress Rose Caramel check is a beautiful, easy wear classically styled dress.
It is a long sleeve raglan dress with empire line and tie at the back of the neck.
The attached gathered skirt sits at a longer length below the knee. Designed to be oversized for a stylish, comfortable fit. Made from soft, rose & caramel check linen – a small scale rose check interwoven with a beautiful burnt caramel tone.
The dress is signature Nellie Quats – nostalgic, warm and classic.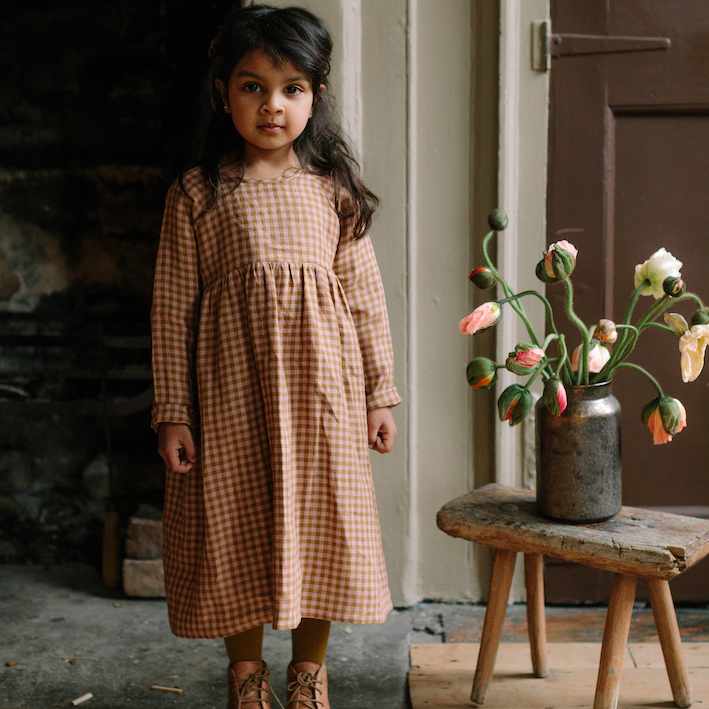 Experience quality shipping worldwide and kind honest service. Merci for shopping at the Heart.