Olli Ella Luggy Lemon
The Olli Ella Luggy Lemon is pure sunshine on wheels.
The rattan basket is a gorgeous handy market or shopping trolley for little ones to role play with their parents.
It is perfect for storing and carrying their most prized possessions and will give children a sense of independence.
The Luggy Lemon will go places with your child from the playground or market or for helping you with the weekly food shop.
Its happy beautiful sunflower colour will add a pop in a room as a decor piece and is aha ndy gift for play or display and storage in a room.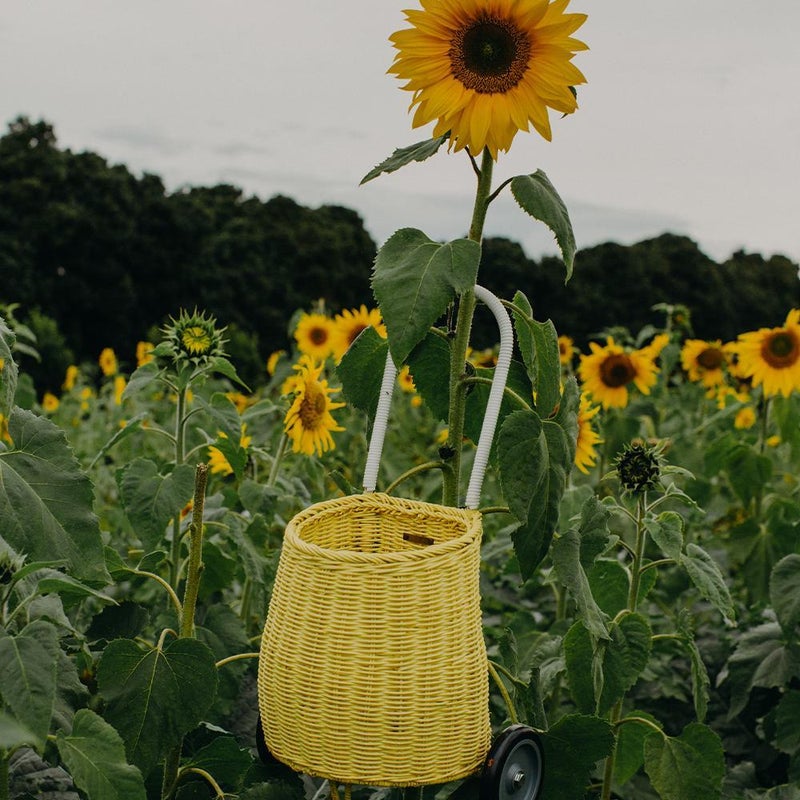 Find quality shipping worldwide and kind honest service. Merci for shopping at the Heart.
Only 1 left in stock