Radiance Heart Wall Jewellery
Like a brilliant sunburst, the Radiance Heart Wall Jewellery is a stunning feature piece for your home.
Fashioned on the sunburst concept dating back to the 17th century, the Radiance Heart Wall Jewellery is a celebration of the spiritual, the renaissance, and a style that has continually inspired the heart and soul throughout the ages – from Versailles through to the Hollywood salons of the 1920s.
Display as a divine solo piece or add other wall jewels to create a celestial effect.
Size: 21cm x 21cm
Fabricated of weathered iron, the Radiance heart is designed in France by the Boncoeurs sisters and crafted in India.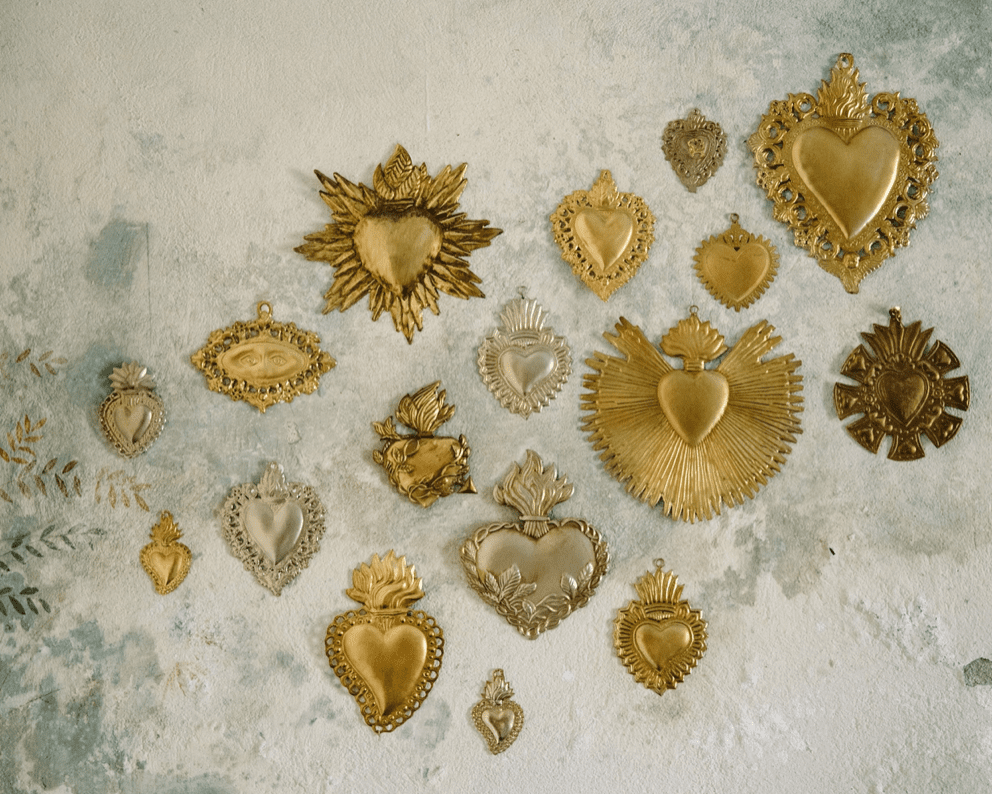 Only 2 left in stock