Wall Balloon Terracotta Large
Bonjour, this item is not part of our current sale, thank you for understanding.
Wall Balloon Terracotta Large creates beautiful spaces for children to play and learn and live so simply.
The ceramic clay rose coloured balloon sits flush against the wall creating a dreamy ambiance for a child to grow in.
The balloons are light, and come with a tie, which can be changed to a ribbon or any material you wish to create the look and feel that suits your style. Add a balloon of a different colour to contrast and create a little fun.
..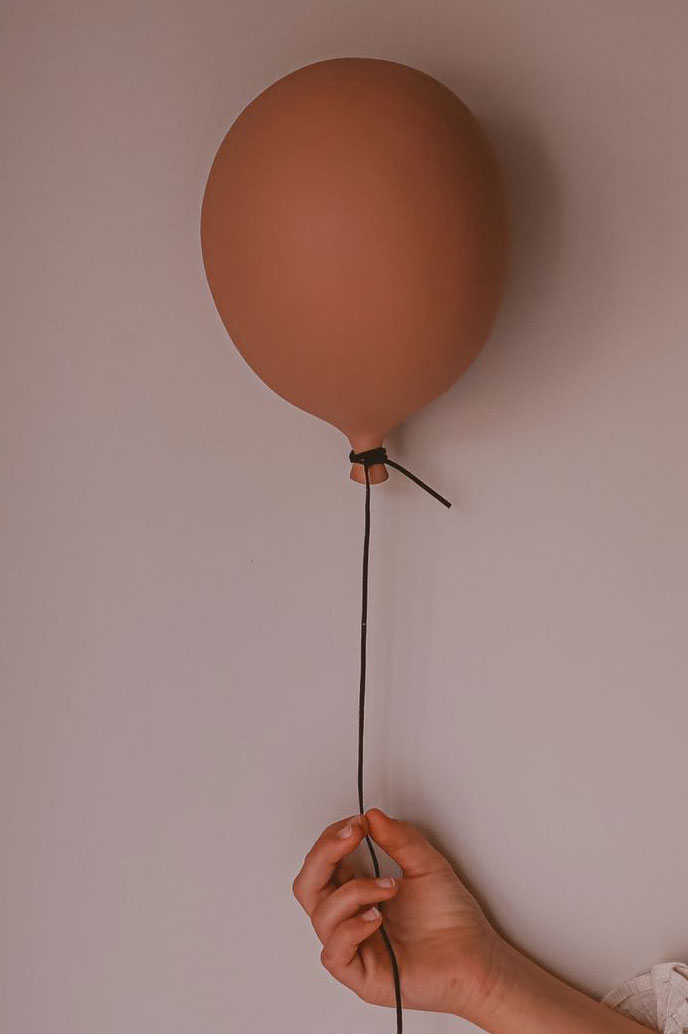 Out of stock