This recipe of Coq au Vin or chicken with red wine is one my mother used to cook when having guests. I've simplified the recipe so it's relatively easy, but still so totally delicious.
Coq translates to rooster but the dish is made with chicken. The wine is cooked off during the recipe so that it leaves a delicious rich sauce however if you prefer not to use wine, add a little more stock and a couple of teaspoons of balsamic vinegar.
It is a rich dish so probably not so suitable for young children or fussy eaters although I loved it as a child. If you do serve to your children, serve the chicken without too much sauce and lots of mash and beans. This will reduce the richness and they can still enjoy the meal, learning to expand their palette a little.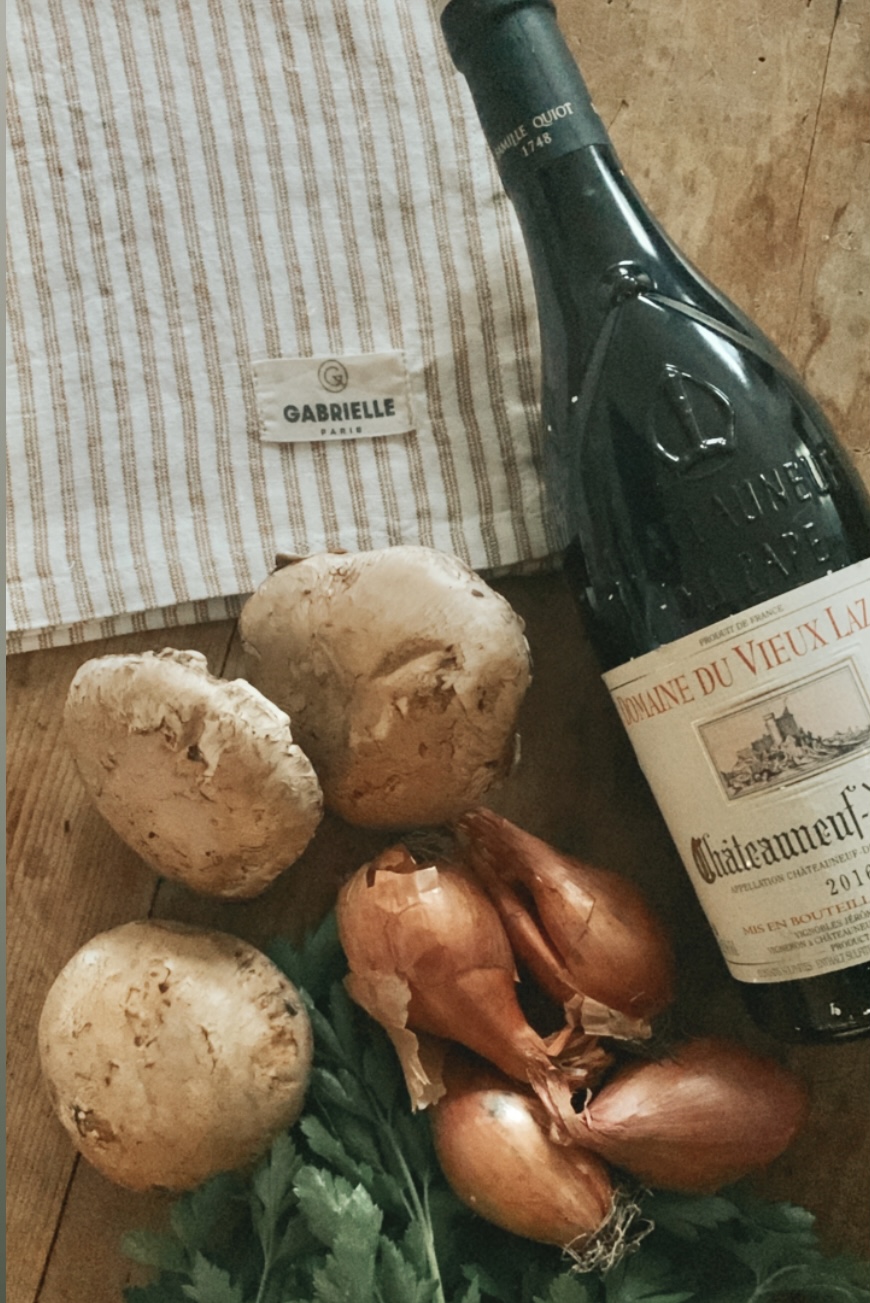 Ingredients – serves 4
8 chicken thigh cutlets skin on
3 tablespoons of olive oil
4 rashers of streaky bacon or 100grams of speck, sliced
4 French shallots (you could substitute one leek)
3 cloves of garlic, halved
500ml chicken stock
5 portobello or large flat mushrooms, sliced into lengthwise pieces
2 cups preferably lighter red wine from Burgundy such as a pinot noir or côtes du rhône or beaujolais
4 springs thyme and 3 bay leaves
1 large tablespoon of tomato paste
1/4 cup plain flour
20g butter
Flat leaf parsley to garnish
Serve with creamy mash, French beans and crusty baguette if you wish.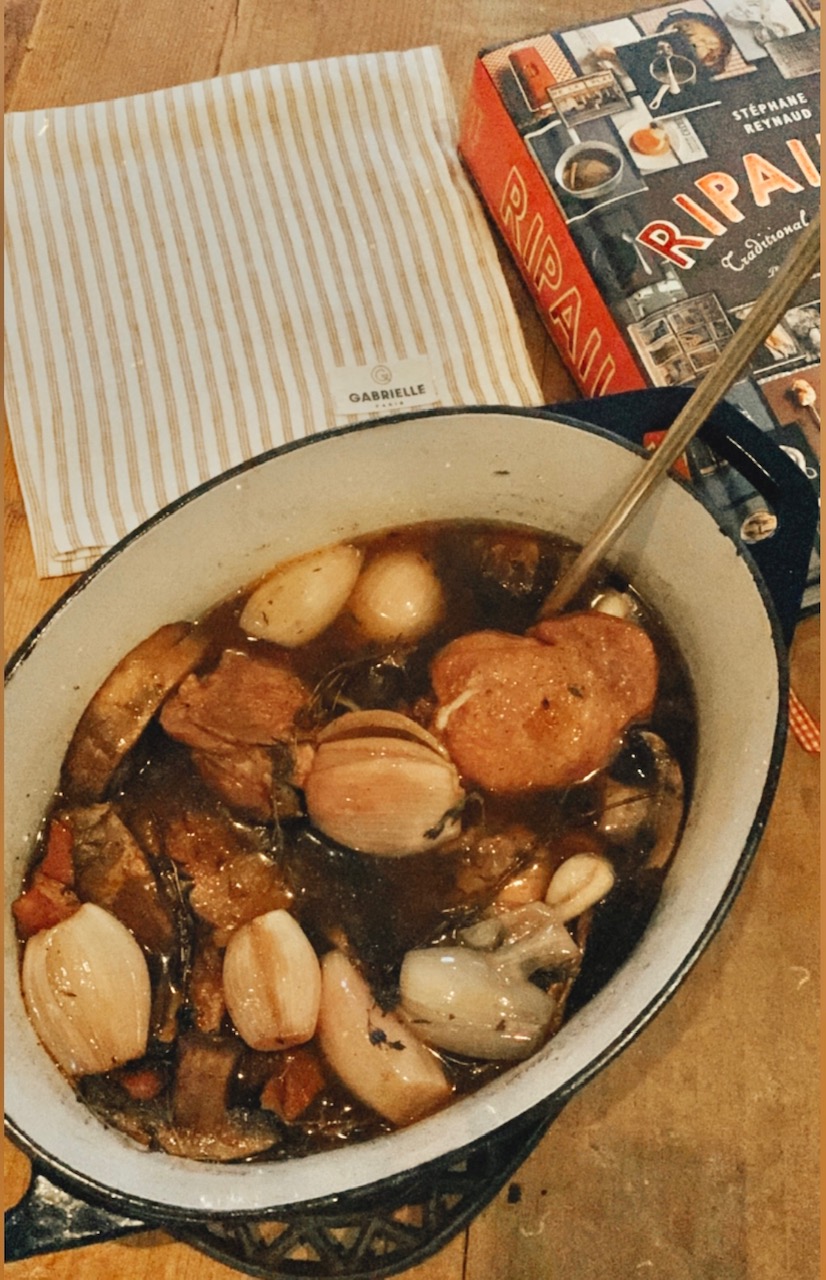 Method
Heat fan based oven to 180 degrees Celsius.
Place chicken in a dish and pour over the wine, add thyme and bay leaves. Allow the chicken to marinate for a couple of hours. (If you forget or don't have time, it's ok).
Heat 2 tablespoons of oil in a heavy based pot that can later be transferred to the oven.
Add the bacon or speck, garlic and onions and fry until golden (be careful the bacon doesn't pop and splash oil). Remove.
Add another tablespoon of oil. Remove chicken from the marinade and cook the chicken skin side down. Turn when golden. Don't cook the chicken through, this process is to simply seal it.
Remove the pot from the heat and add the bacon, garlic and onions.
Place back on heat, add the wine marinade and herbs. Stir gently to remove the beautiful golden pieces that may have stuck to the base of the pan
Add the chicken stock, tomato paste and stir gently and then add mushrooms.
Place lid on the casserole and place in the oven for 1 hour.
At this stage, check the casserole for consistency. The rich sauce will have developed.
To thicken the sauce, add flour to a small ramekin, ladle two tablespoons of the sauce into the ramekin and stir the flour mixture, removing any lumps. Add another two tablespoons of sauce and stir.
Stir the flour mixture gently into the casserole and place back in the over for another 20 minutes.
Place potatoes on the boil. When they are cooked remove water. Boil the water for the beans and cook the beans while preparing the mash.
Remove the Coq au Vin from the oven and serve over mash. Add beans … voila!
Bonne Appetite.