Moon Wall Stud
Give your walls a jewelled effect with the Moon Wall Studs.
Designed to press into your wall, the Moon Wall Stud is a beautiful new way to create a stunning ambiance in your home.
Display as a divine solo piece or add other wall jewels to create a celestial feature
Fabricated of brass, the Moon Wall Studs are designed in France by the Boncoeurs sisters and crafted in India.
Each piece is handcrafted and so differences to grain and patina may be seen on individual pieces.
5cm x 3cm
Sold individually.
This is not a toy but a decoration only.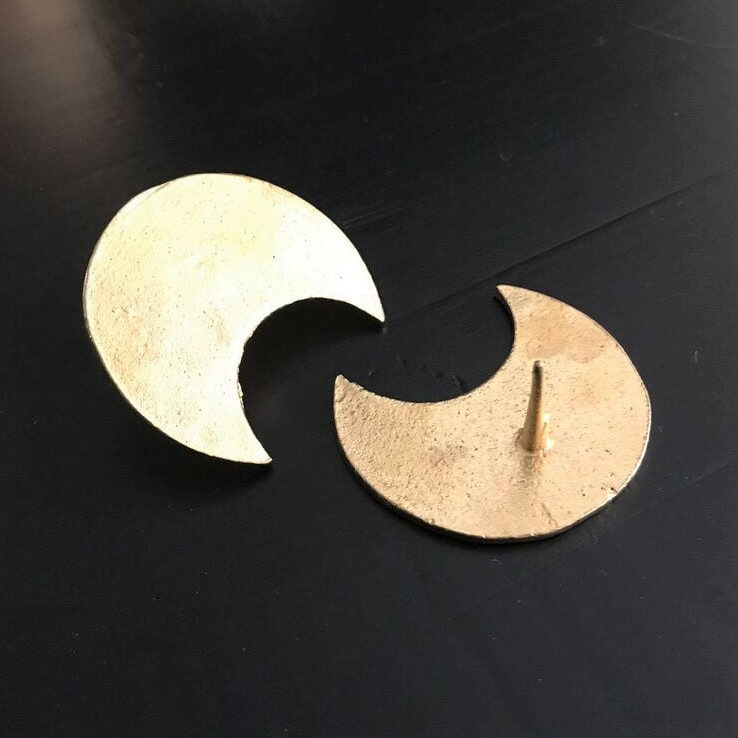 Experience quality shipping worldwide and kind honest service. Merci for shopping at the Heart.
In stock