Bonjour Cherie, creating whimsical bedrooms for kids is easy to do with a little imagination, lots of textures, a little old and a little new and a few feature pieces, as shown by stylist Melissa Lorene.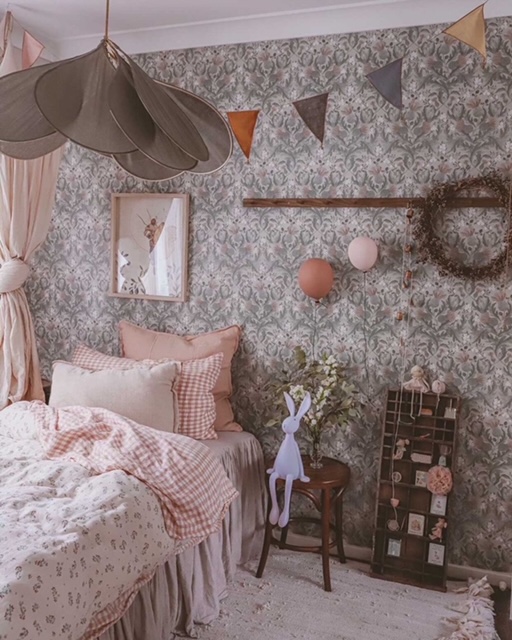 Creating a whimsical bedroom for your child can be so much fun. It all comes down to thinking about the type of ambiance you want for your child – do you want their space to influence calm or joy, creative imagination, femininity, security, etc. And similarly, what does your child love and respond to? Are they dreamers, practical, positive, moody etc. For Mel it was about feminine elegance and vintage timelessness for her daughter, creating a space that she wanted to feel was her very own.
To do this Mel applied the basic design principles using layers, textures, contrasting shapes, and pops of colour and whimsical toys.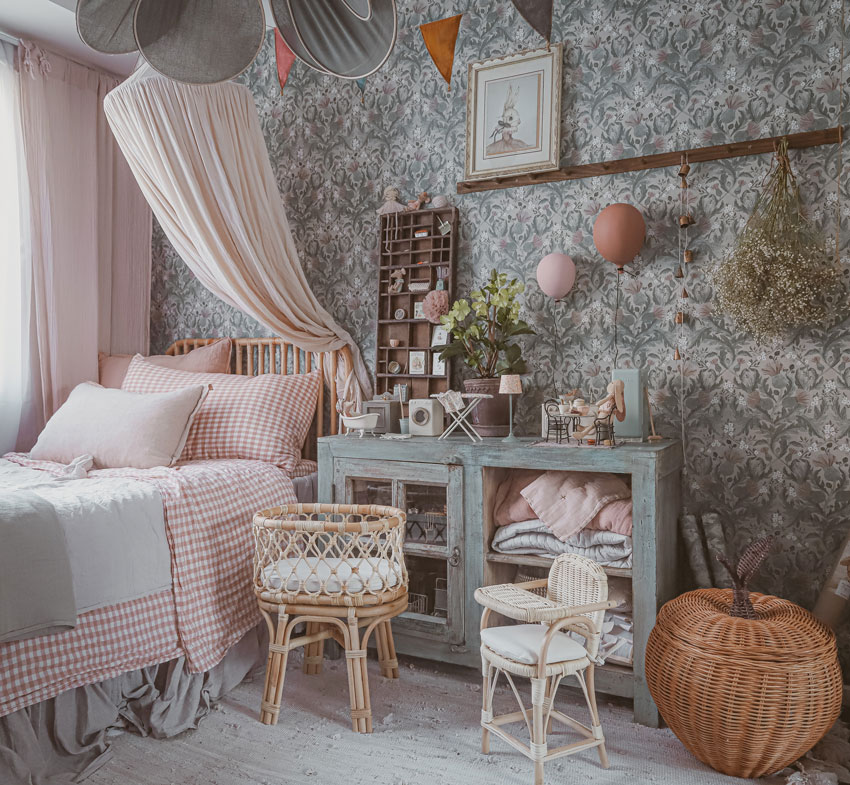 For the main feature piece, the bed, Mel has chosen ruffled textures and caramel colours to create a warm feminine comfortable ambiance that can suit warmer or cooler months, so versatile. Little French Heart offers the Bonne Mere range of children's quilts with new styles coming soon.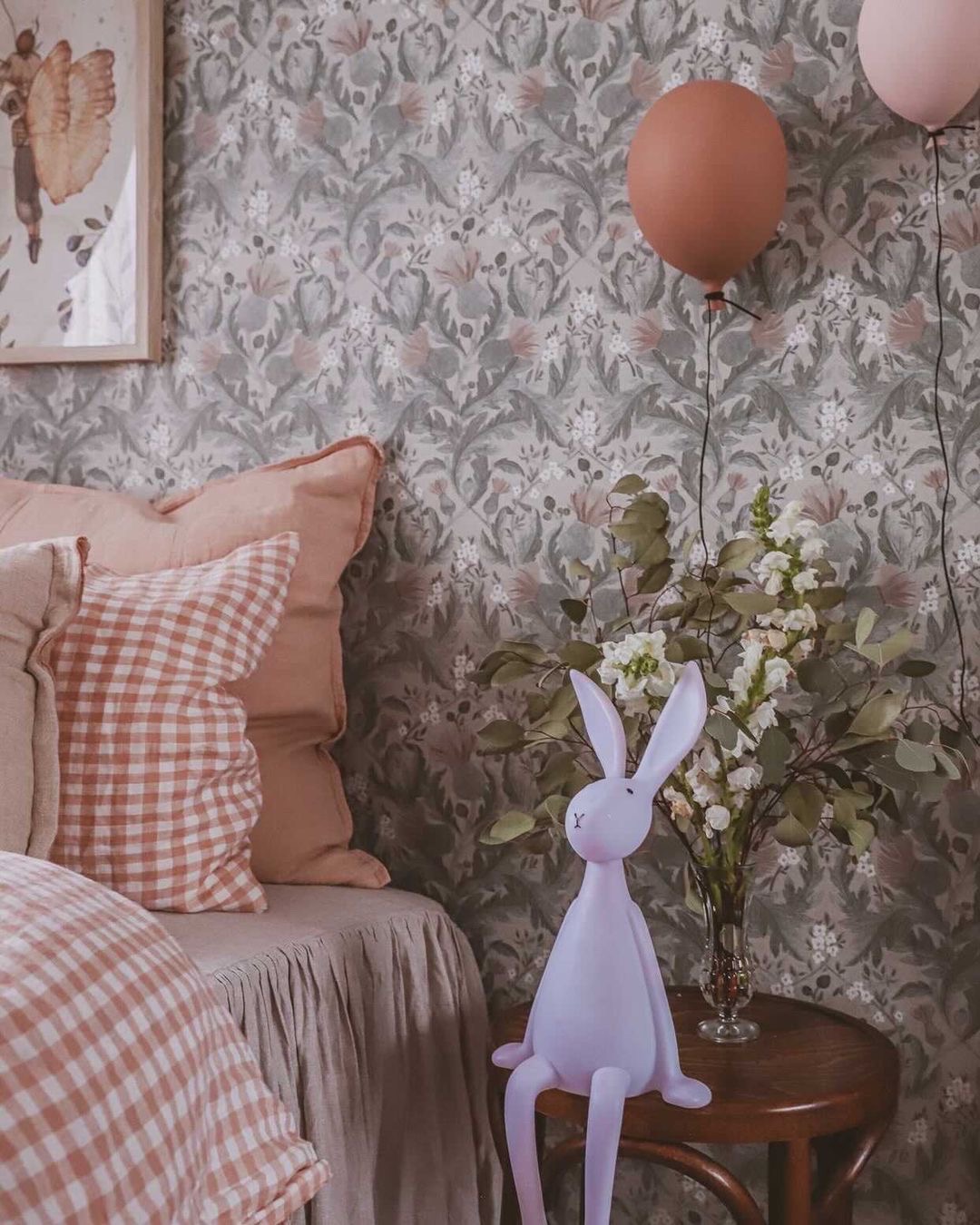 The wallpaper is the biggest commitment for a room design. Mel chose 'Thistle' by Borastapeter to create a cosy timeless theme. The blend of soft botanic tones provides a broad canvas to feature contrasting natural pieces such as rattans, ceramics, illustrations, garlands, a favourite vintage cabinet find that features her daughter's toys and knick knacks.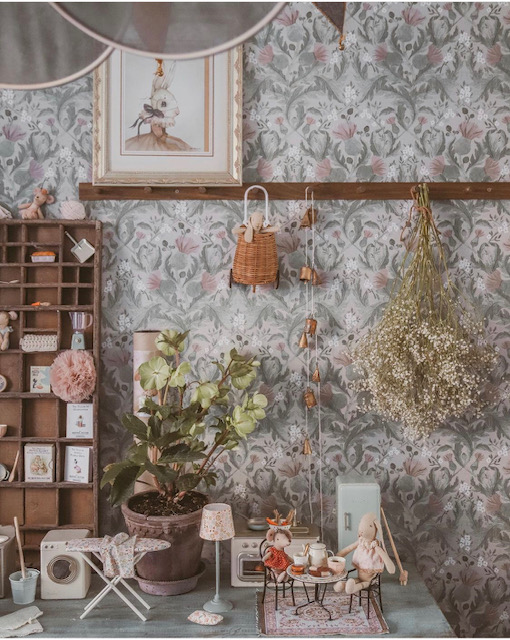 Adding decor pieces to create a personal style is the most fun. Mel has used the Mrs Mighetto range of wallprints, Numero 74 garlands and the Byon Wall Balloons. The feminine vintage tones blend so beautifully with the pop of the balloons creating an subtle carnival fair theme to add a sense of fun to her daughter's space.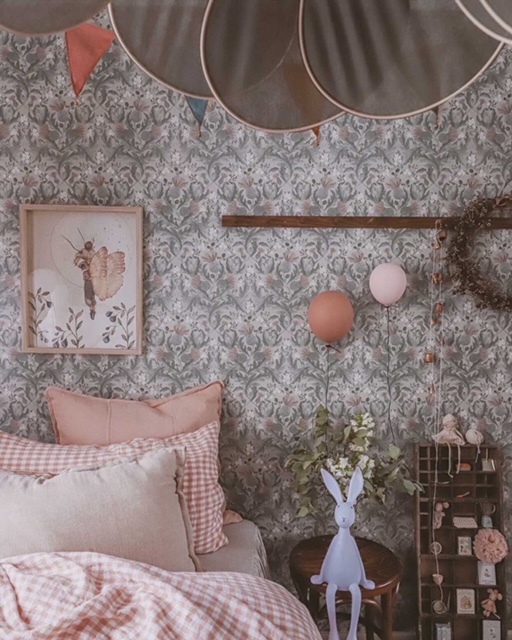 Adding toys made from natural materials, such as the Tiny Harlow vintage styled dolls furniture, allow a subtle connection and flow between design and play.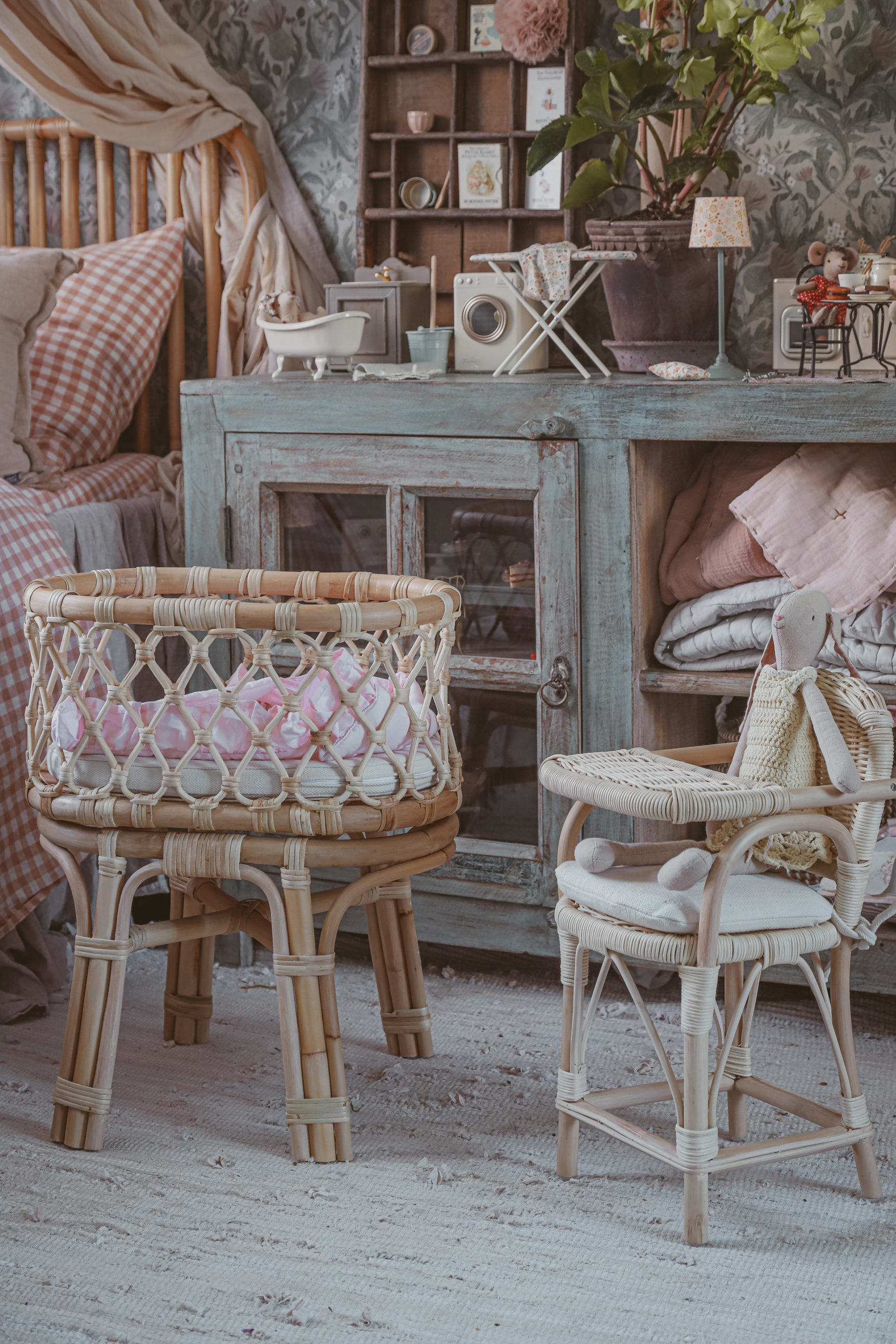 The Maileg toys and doll house furniture found at Little French Heart create little stories for her daughter to grow her own imagination and add a little fun.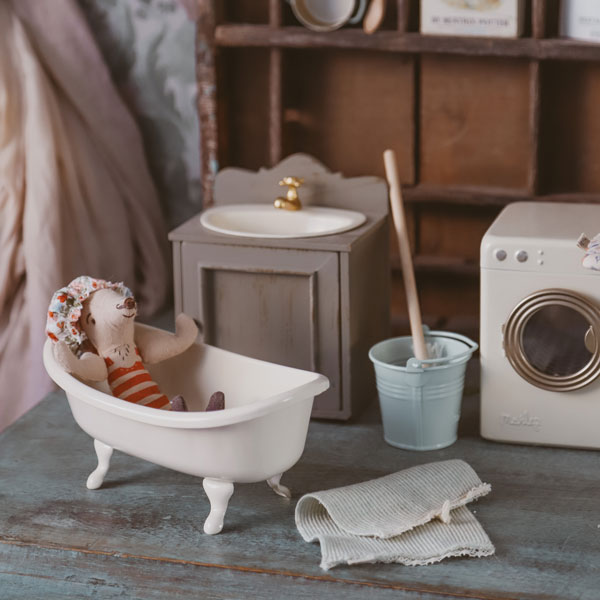 Creating whimsical bedrooms for kids is so easy to do. You just need a little imagination, some lovely conversations with your child, and then visit Little French Heart to find the decor pieces and toys that are right for you.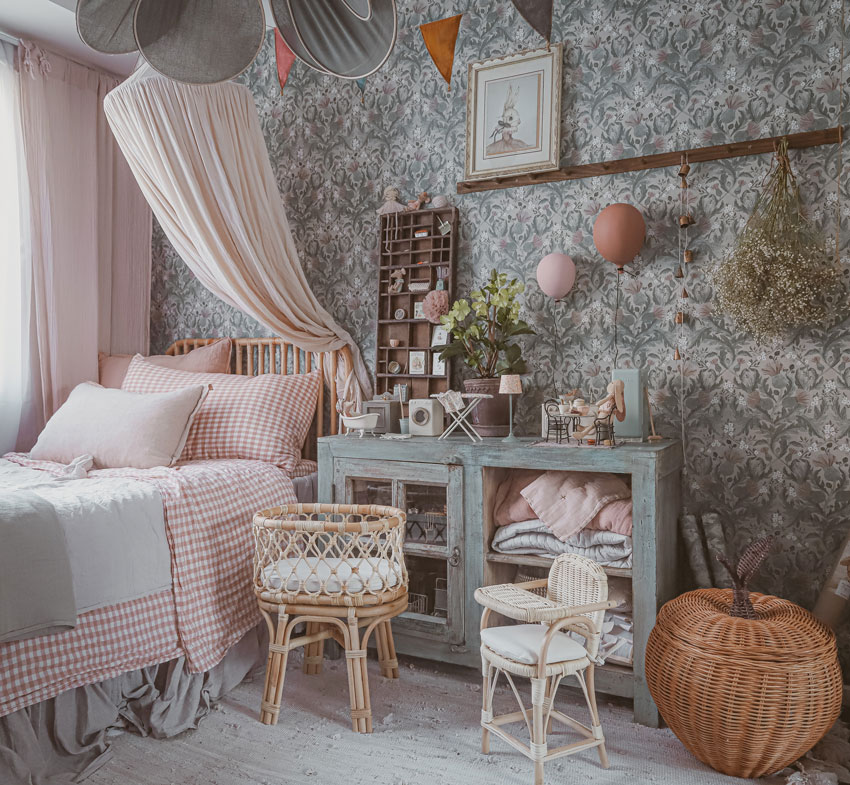 Thank you for reading. Melissa Lorene created this whimsical space for Little French Heart. Follow MelissaLorene.stylist on instagram for beautiful home decor, interior design and styling tips.