The Magic of Christmas is really the magic of childhood. It's a time that allows us to create a story for our children that they take with them as they grow. It's exciting, full of wonder, of family joy and warmth. See our edit of sweet Christmas gifts for children in the early years from babies to toddlers to begin the story. Beautiful images Jess Farthing for Little French Heart.
Baby's First Christmas Dinner Set and Placemat
The story begins with a gift that your child will bring out each year as they grow. The Konges Slojd Christmas Dinner Set and Placemat has a beautiful Christmas illustration to add that little enchantment. Each year it can be used and remembered and will become part of the ritual of your family Christmas.
~~~~~~~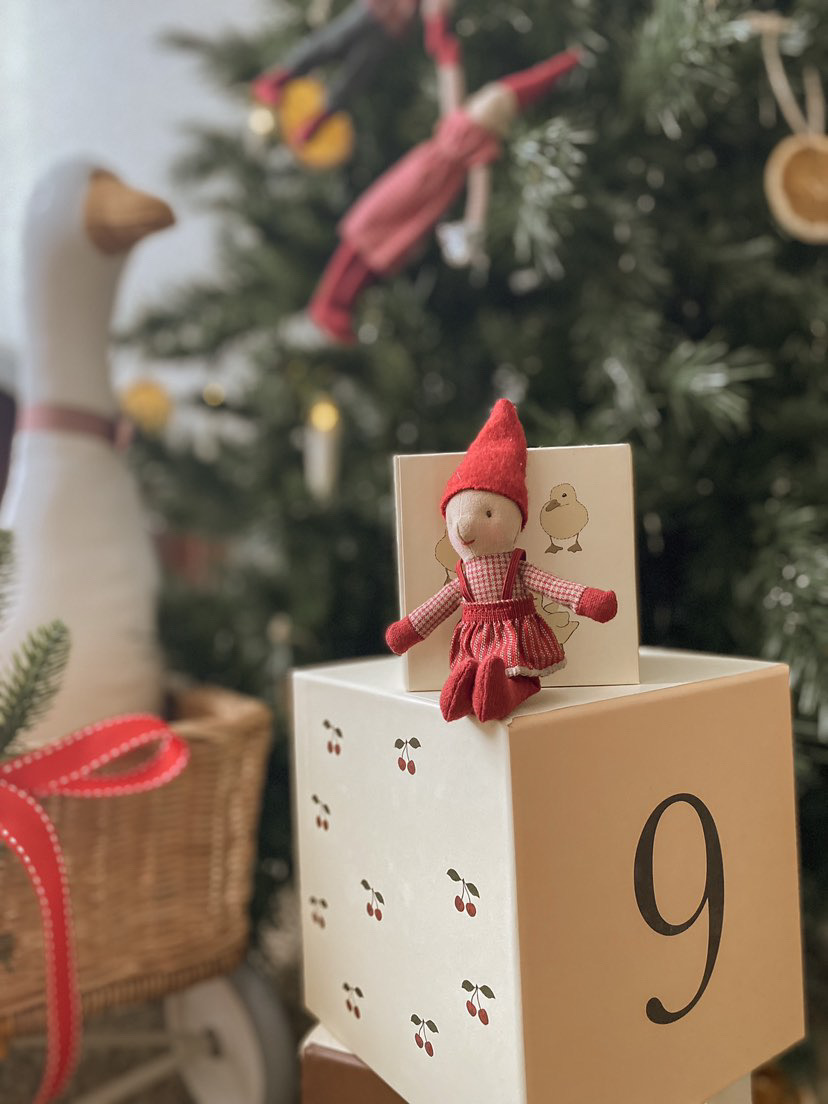 Learning toys to support play all year
Part of the Christmas story is about the magic of play, of toys and things that make children feel wonderful. Christmas offer a time where you can invest in learning toys like these Konges Slojd Stacking Blocks that become lovely reminders of childhood. Play is the work of a child and providing a few special toys that offer constructive play and ways to share play with you such as counting or looking at the patterns and how many there are have such beautiful value in so many ways.
~~~~~~~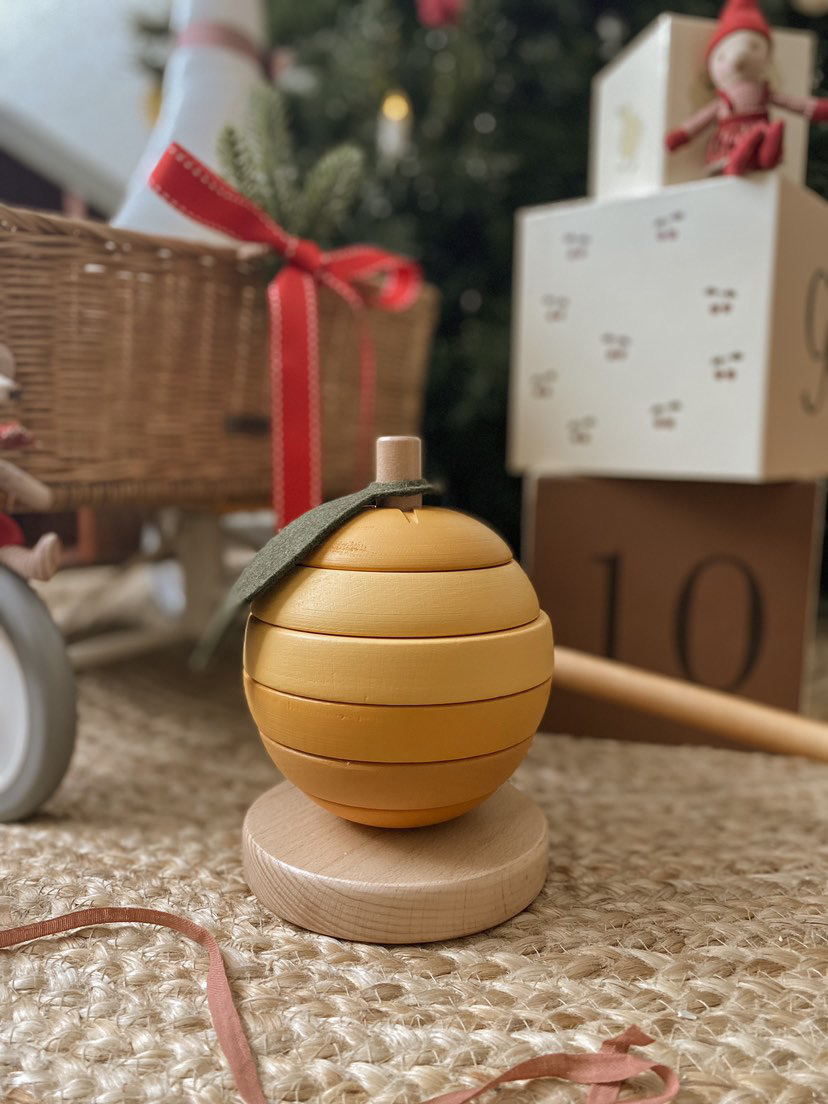 Sustainable Toys that Won't End in Landfill
The Christmas story as we draw towards 2023 includes sustainable heirloom toys like these Orange Blocks that won't end in landfill next year. Traditional toys that blend or enhance your child's room decor when not being used and that contribute to the magic of childhood narrative will become cherished reminders of the time when your child was young. They can be kept and passed down, so the value is amplified as they age.
~~~~~~~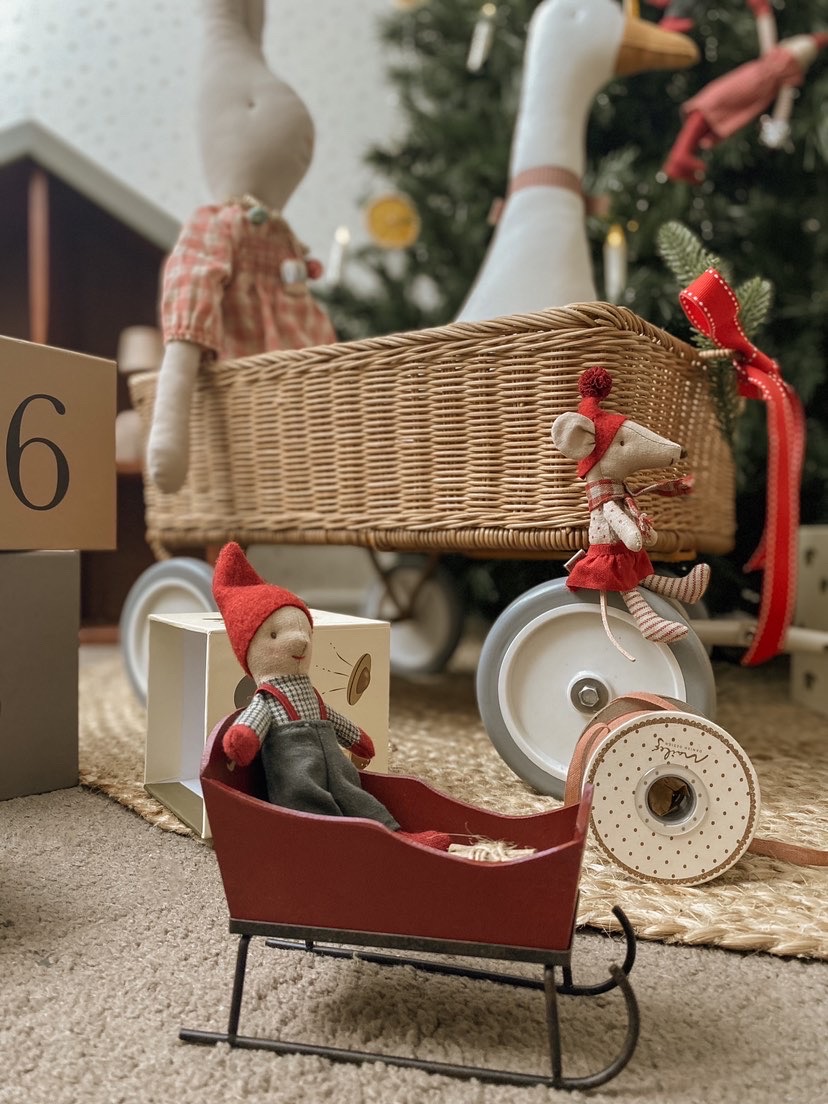 The Ritual of a Sweet Christmas decoration
Giving your child a Christmas decoration like these Maileg Pixy Elves and Sleighs to mark each year as they grow is a beautiful way to celebrate the magic of Christmas and the magic of childhood. Each year, as Christmas draws near, the decorations can be brought out to add to the tree or a place special to your family. Children often have a curious fascination for these annual events. They like to look at them and dream, their imagination soars, and it provides a sense of consistency and security. Good quality decorations can be passed down the family, serving as a reminder of the spirit of Christmas in your family.
~~~~~~~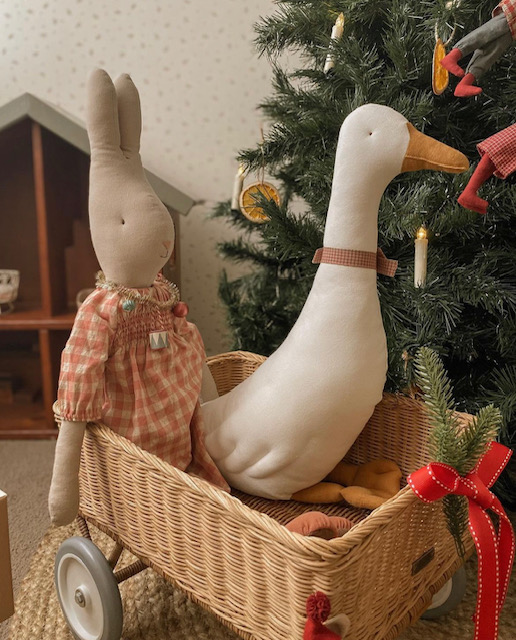 An Heirloom Soft Toy
Soft toys are always loved by children and so to give one as a beautiful reminder of baby's first Christmas is a good idea. Find Maileg & Olli Ella dolls that can be played with from birth or decorative French dolls that can be placed on a shelf to create a magical wonderland for your child. Our large range of soft toys offers something for almost every taste, and special occasion.
~~~~~~~
Discover our exquisite French Decorative Dolls designed in Paris & Provence
Enjoy our range of dolls from Maileg, Olli Ella, Llorens, Moulin Roty and Paola Reina.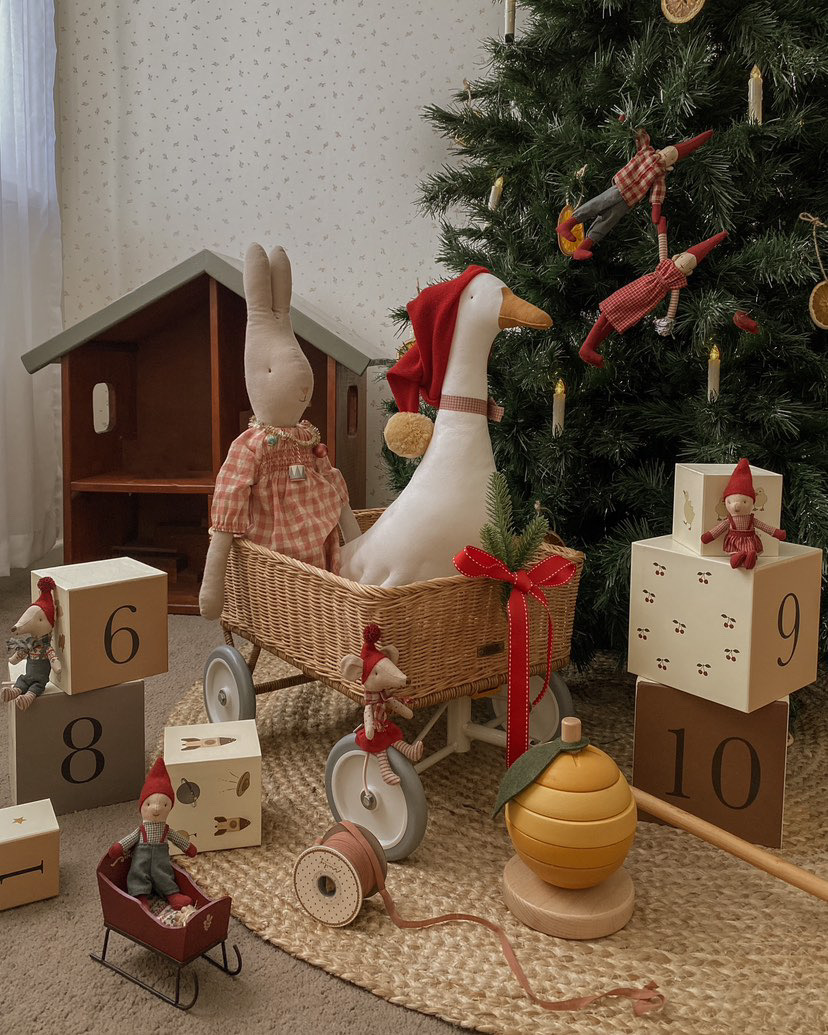 The Magic of Christmas is the Magic of Childhood
This time of year really is a story about capturing the joy and warmth that our family gives to us. That's the best part because it is a story about giving and receiving, and the absolute love we have for our children, no matter how big or small the gifts. It's about the magic that is created for us to cherish, for us to have kept in our hearts a Merry Little Christmas.
With thanks to Jess Farthing, a Mother and Stylist and Professional Family Consultant who creates magic for Little French Heart.