The most beautiful toy stores in the world are found in Paris
They will beckon you to a place of childhood wonder and old world charm. You will find the traditional toy stores of Paris in locations as enchanting as the stores themselves: in secret arcades and on famous Parisian landmark streets, which makes discovering them as much a pleasure as it is to enter into their magical worlds. Each toy store is inspired by timeless classic European tradition and exists to delight young children, and the child in all of us.
Les FanFans
42 Rue François Miron, 75004 Paris. Metro Saint Paul
Les FanFans holds a special place in my heart because it was the beginning of our journey to create Little French Heart.
Le Fanfans was the first toy store I visited in Paris when my young daughter was about to turn six. I was seeking birthday gifts for her along with special presents for my ever-growing number of nieces and nephews. It was a silly laughing cow rolling over the floor that drew us in, however, the owner, who kept surprising us with magic tricks was so charming and funny that it lead me to want to create a similar store online for the world to enjoy. Le FanFans is indeed a toy store of tresors pour enfants (treasures for children) yet it is a typical toy store stuffed with magic tricks, metal carousels and games. It is located in Le Marais – running behind Rue des Rivoli among trendy restaurants, art galleries, fromageries and the latest gift and craft phenomenon Petit Pan, so after some retail therapy for the little one you can treat yourself to something beautiful, too.
~~~~~~~~~~~
Pain D'epices
29 Passage Jouffroy, 75009 Paris. Metro: Richelieu – Drouot or Grands Boulevards
Of all the Parisian toy stores Pain D'epices (ginger bread) is the most enchanting, and so typically French. It's not easy to find as it resides in one of the 19th century labyrinths built last century – almost haunting in their vaudeville charm. While Pain D'epices offers many traditional and contemporary European toys, it specialises in the miniature dollhouses from the classic Georgian home to the modern mansion. But more impressive are the fitouts – everything you could imagine has been included – hundreds of tiny copper saucepans, household utensils, fruit, wine decanters, miniature cheese boards (with French cheeses of course), French pastries, rolling pins, vintage scales and all the furniture you could ever wish for. There are also miniature boulangerie, toy shop and petrol station storefront models that children (or adults) can build.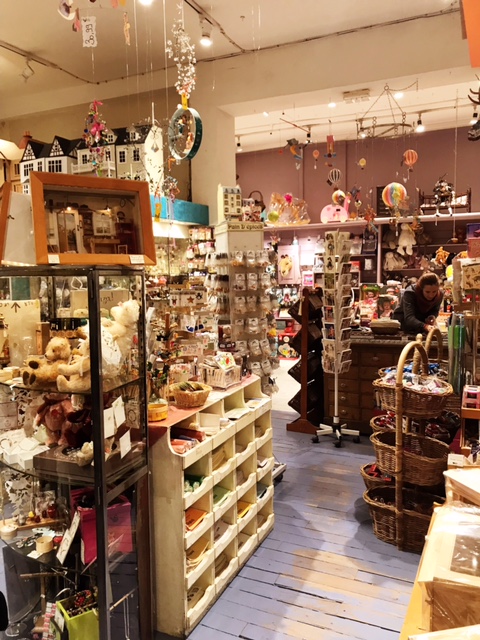 ~~~~~~~~~~~
Si Tu Veux
68 galerie Vivienne 75002 Paris. Ph: 33 01 42 60 59 97. Metro: Bourse
The most beautiful of all toy stores in Paris, Si Tu Veux is found in a charming neo-classical 19th Century arcade in Paris' 2nd arrondissement nestled among curious antique and high couture designer stores and a warm and beckoning bar LeGrand Filles et Fils (so that you can have a well deserved champagne after finding the arcade). Sparkling in soft fairy lights, Si Tu Veux beckons the passer-by to enter into a a world captured in time, which boasts classic European toys. The owner, Madeline Deny, publishes a regular blog that suggests all manner of creative and inexpensive children's activities to do with the imagination and play – great to practice your French, or be inspired by one of the denizens of European toy stores.
 ~~~~~~~~~~~
Little French Heart
If you don't have the chance to visit one of the beautiful Parisian toy stores then visit Little French Heart, our toy and gift store as beautiful as the boutiques of Paris.
Little French Heart Toy and Gift Store exists to offer you the kind of dreamy French nursery decor, handmade dolls and toy boats, traditional wooden toys, curios, girls exquisite clothing and French vintage styled home wares that you would discover in the enchanting moments of visiting Paris or Provence.
At Little French Heart you will find exquisite French and European gifts that capture the essence of childhood in its pure and lovely magic. Each gift has been carefully selected for its delightful blend of tradition and fantasy, art and imagination, and vintage style … elements that make up the precious memories of childhood and develop foundations for children to grow into creative adults.
Offering quality shipping worldwide and kind honest service. Based in Sydney, Australia.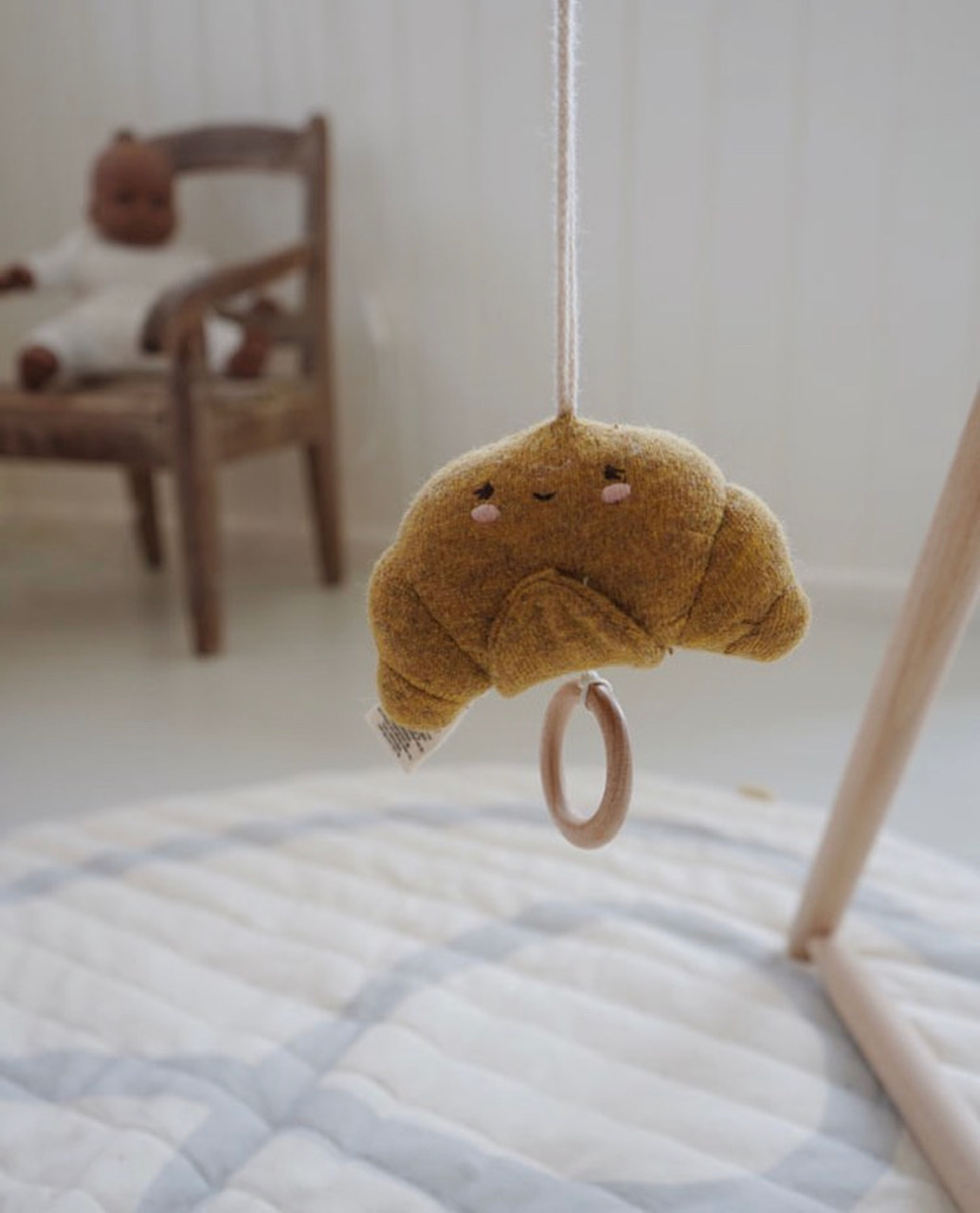 ~~~~~~~~~~~