Beautiful mother and creative stylist Jess Farthing recently found an old dollhouse on an online marketplace. What was going to be a quick clean up to give her daughter a toy has become a DIY task reminiscent of The Block. Jess gives her tips on how to transform a preloved dollhouse into a dream home that won't cost the earth, but will become a priceless heirloom for the family.
Jess says that preloved dollhouses offer a unique opportunity to build on something that already has its own character and history.
"I love that it's old; It comes with its own stories.
"I love the look of the raw wood. It feels earthy and grounding."
Jess wanted to honour the integrity of the dollhouse's original design.
"I wanted to keep the structure the same, but strip it back to its bones," she says.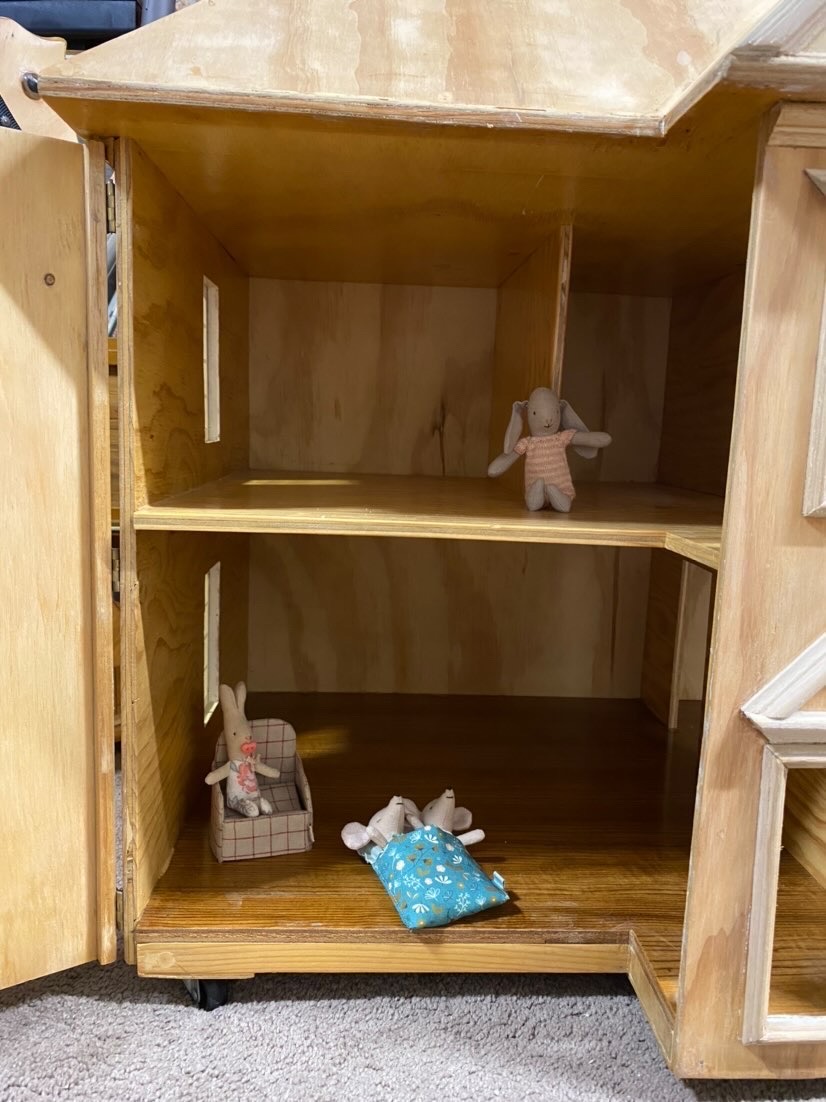 To do this, Jess hunted out wallpaper that had a retro vintage feel to blend with the doll house's raw timber. She chose an easy solution using the Mrs Mighetto wrapping paper, which can be cut and glued on. Different patterns were used for each room..
"I love the Mrs Mighetto wallpaper on the interior. It's whimsical and enchanting.
"The contrast of the printed paper and the tarnished wood makes it feel that you are entering a magical world of another time when you open the dollhouse doors," Jess says.
However, like any DIY project or The Block even, there learning on the job and a bit of trial by error, too.
"Mistakes are going to happen, but that's just part of the process," Jess says.
"I went through four different types of glue before I landed on Selley's All Fix Multigrip glue. The glue's texture was good to work with. It didn't seep into the paper which threatened to tear it. However it doesn't dry clear which meant that I had to make sure the area was clean once that paper had been stuck down.
"When it came to sticking down the paper, I had to make sure that glue covered the entire space evenly. If there are a spaces without glue, they would bubble once the glue dried. Too much glue and you will have solid bumps in the paper.
"It took a little while to find my rhythm."
Jess advises to "go slowly" if you're hoping to buy and renovate an old dollhouse.
"Don't have it all figured out, allow your inner child to come out to play throughout the process. It doesn't have to be perfect … imperfections create character and ownership."
Being Jess's first dollhouse reno she kept it simple on the exterior. By doing this she was able to focus on creating an enchanting micro world full of whimsical furniture and beautiful old style. Jess chose a combination of new and preloved Maileg dolls furniture.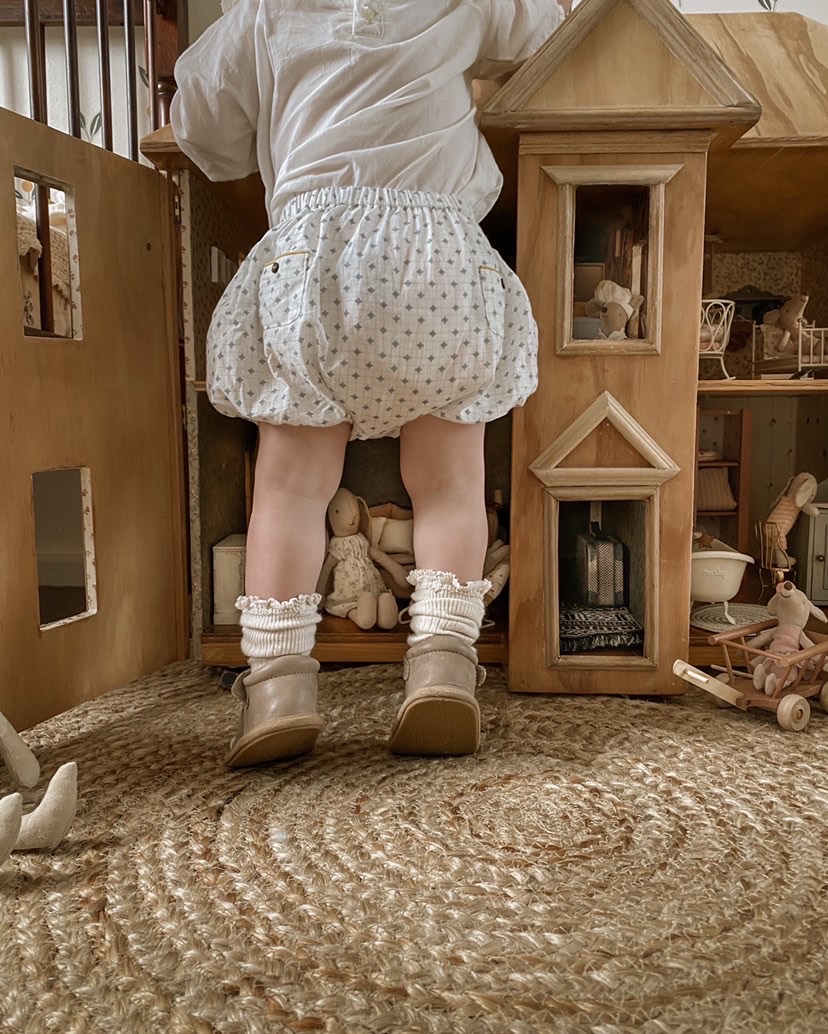 "i wanted the inside to be a world of its own. Maileg is as beautiful as it is magical. So after purchasing my first few pieces of Maileg, it paved the direction of what to do next. I just went with it.
"I knew that I had to have a nursery, a lounge room and kitchen. So I started there. I didn't really have a furniture plan, but I couldn't really go wrong with Maileg. Everything about the furniture is so detailed in that beautiful vintage way. It just works."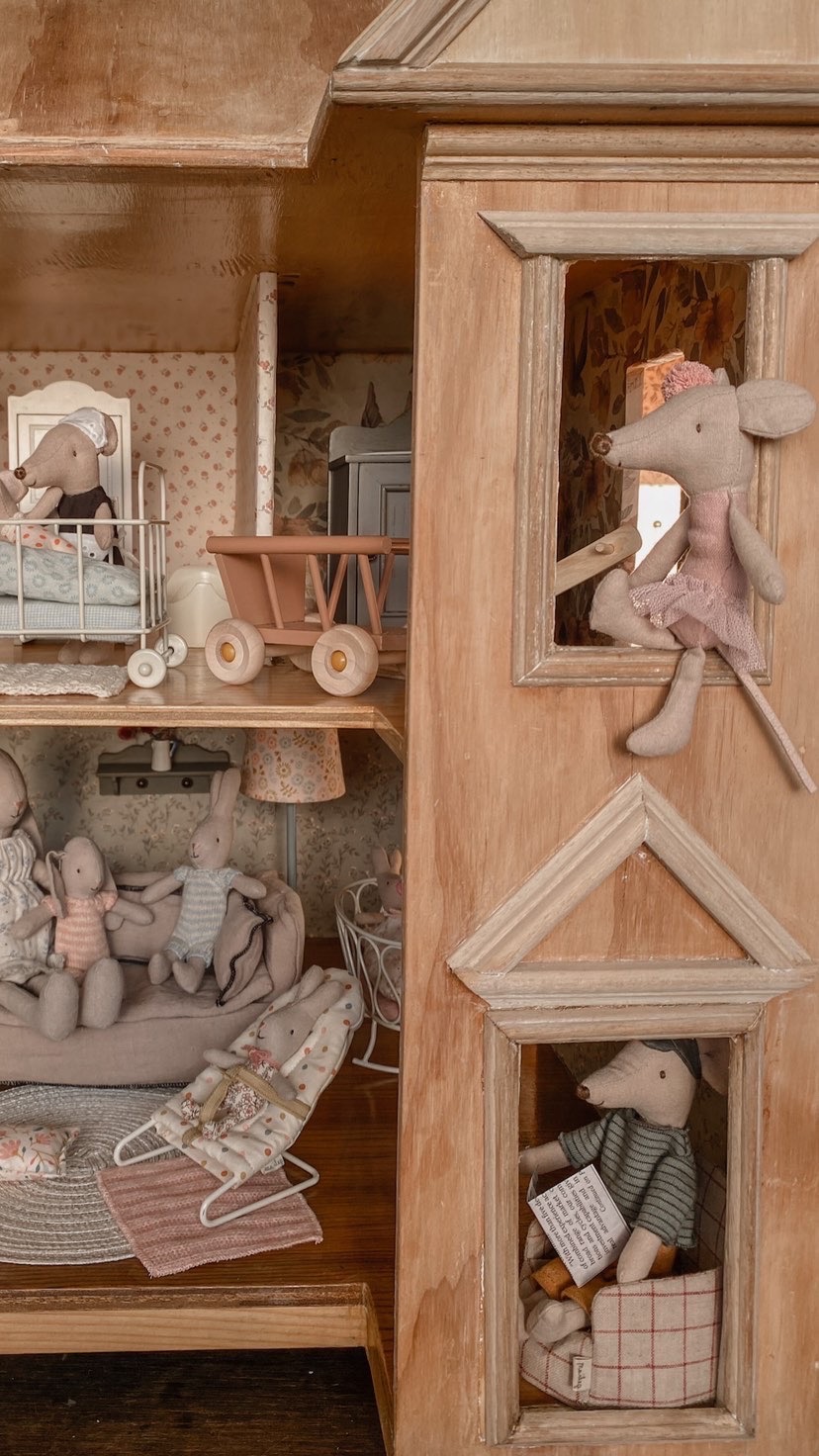 To keep to a budget, Jess chose a few key Maileg pieces from Little French Heart Store. As a regular customer Jess applied the store's HEART coupon to save 15% on her purchases, and supplemented the rest preloved through online market places.
"With Maileg, it really is about finding those few core pieces, showing your children how to role play and make imaginary scenarios with those pieces. Then for a next birthday or Christmas, you can together pick out something to add to the story," Jess says.
As for the response from her children (and hubby), the doll house become a family favourite partly because of the love Jess had put into creating it, and because of its beautiful style.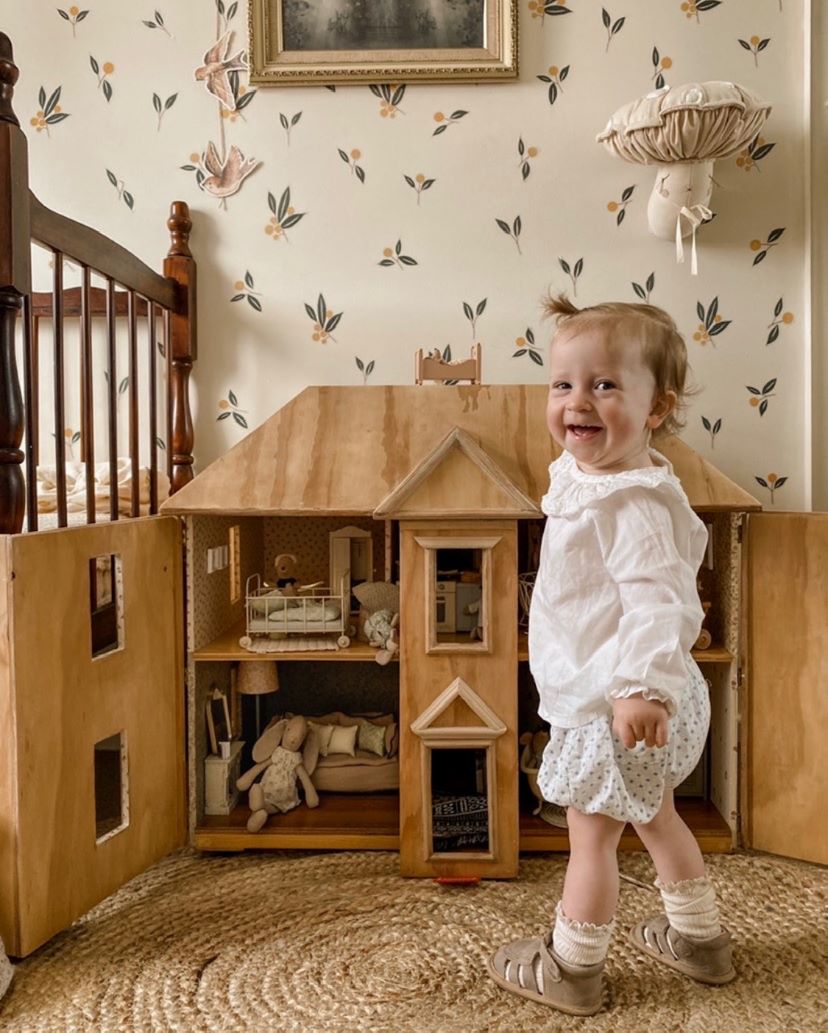 "My boys and daughter love playing with it together. It's really cute to watch them all want to play with her and the dollhouse.
"The dollhouse is placed in our lounge room and it fits with the decor of the room.
"I love looking at it, as much as they love playing with it."
Jess Farthing is a creative stylist working on Instagram and across media.
A big Merci Jess. Your dollhouse is a dream.
All images Copyright Jess Farthing