There's something hearty and wholesome about giving a nursery or  kids clothing a beautiful makeover with relatively little effort and cost.
Whether your moving the kids to different rooms, and need a quick refresh, or perhaps you are renting and still want your child's room to have a warm personal feel, wall stickers and posters can add a little magic so simply and sustainably.
Mrs Mighetto has just released her first range of wall stickers – elephants, a sweet kitty, an adorable mouse and the cutest dinosaur.
Place the stickers together to make a story or add just one or two in central areas of the room or perhaps where there are scuffs or marks that you'd like to hide.
Add the stickers with your kids and the walls transform to become warm and friendly.
Add a poster from the same Mrs Mighetto series, add couple of Heart or Star cushions from the Numero 74 range, some rattan from Olli Ella such as the Strolley in the image and you have created the most enchanting space.
Similarly, children's clothing can be refreshed in minutes. Whether its a favourite piece of clothing that needs to last another season or is being handed down to to youngest one through older siblings or it's been pre-loved, cothing can be given a unique touch with Mrs Mighetto's iron-on patches.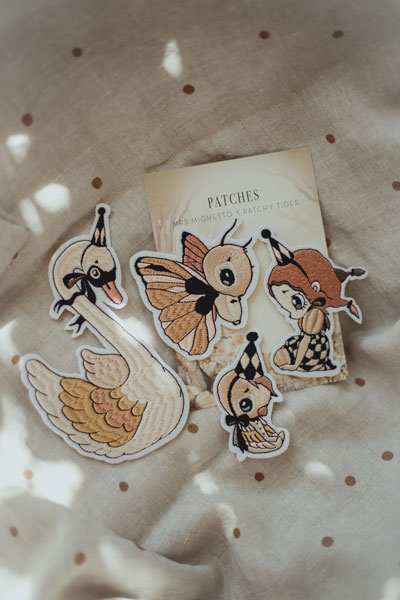 A sleepy denim jacket can become a sweet pony Jacket with a new pony and friends iron on patches. A pair of overalls can become the favourite garb for Kindy with a new patchy friend.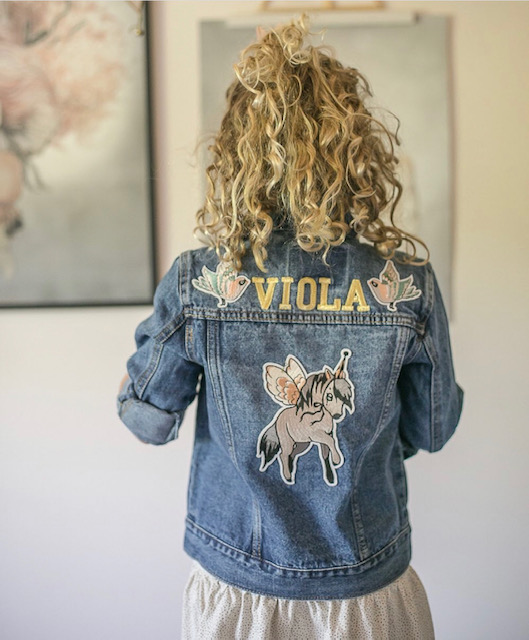 They're easy to apply and wear hardily, they cover little tears to make clothes look new again. They add some fun and a little enchantment, too.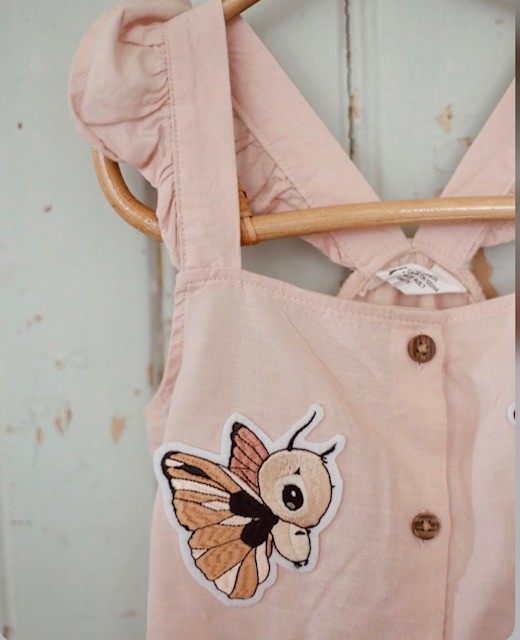 Adding little touches to the nursery or clothing extends its appeal, and makes us feel good because we're saving time and money and keeping up with sustainability too.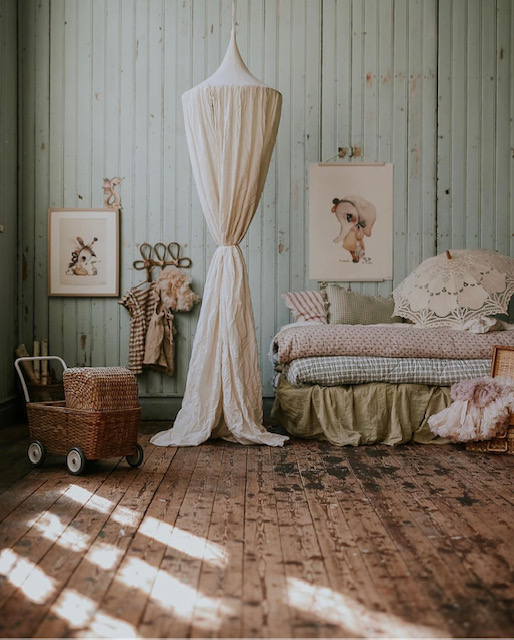 Find the swans, ponies, swallows and little friends just here under Mrs Mighetto at Little French Heart.
Featured image: Jasmina Bylund & Anna Kubel.