Beautiful Eco-Craft Mother Andrea of Heart of Blooms shares this simple way to make Autumn Leaf Crowns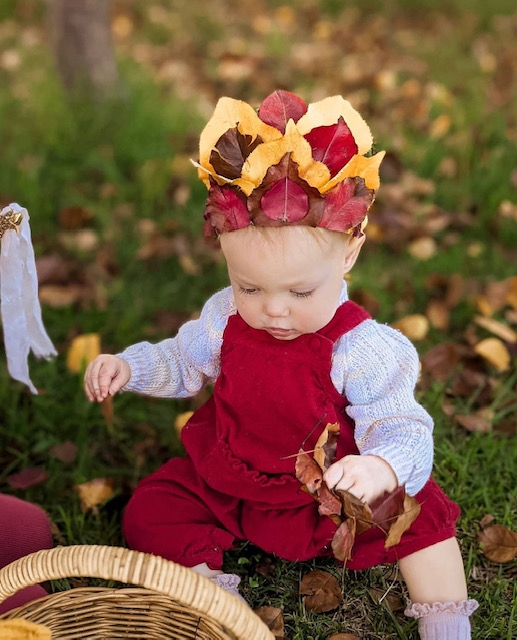 Autumn is a time to marvel at nature's rustic gown; to feel brisk air against cheeks, to introduce the marvel of nature to children, to enjoy the golden hours before Winter sets in. These simple crowns are made from just a few props along with the Autumn leaves the trees have gently discarded.
To make Autumn Leaf Fairy Crowns
You will need:
Autumn leaves in all of their glorious colours
Headbands (stiff eg plastic for a preschooler or child and soft elastic for a toddler)
Hot glue gun
How to make Autumn Leaf Fairy Crowns
With the help of her two children, Primrose and Daisy, Andrea collects in a rattan basket the most beautiful of leaves in Autumnal colours that nature has created – reds, golds, yellows, browns.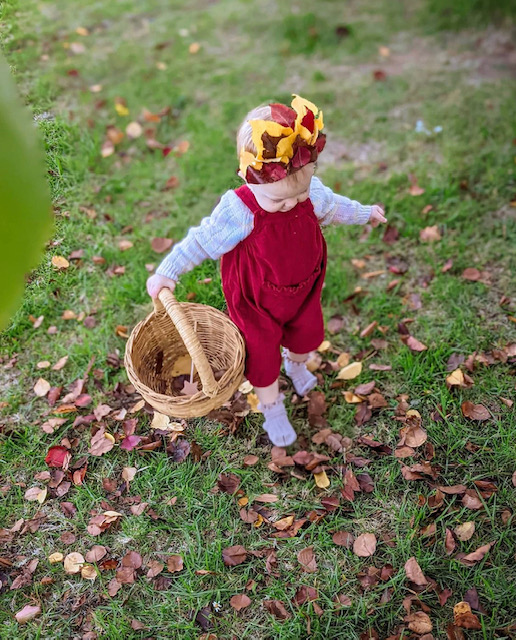 It's a time where she can talk to her children about the changes of the seasons and the enchantment of Autumn; why colours of the leaves turn … all the whys that come from that joyful curiosity of little ones. It opens her children's imagination to the wonder of nature, of its nuances and their place within it.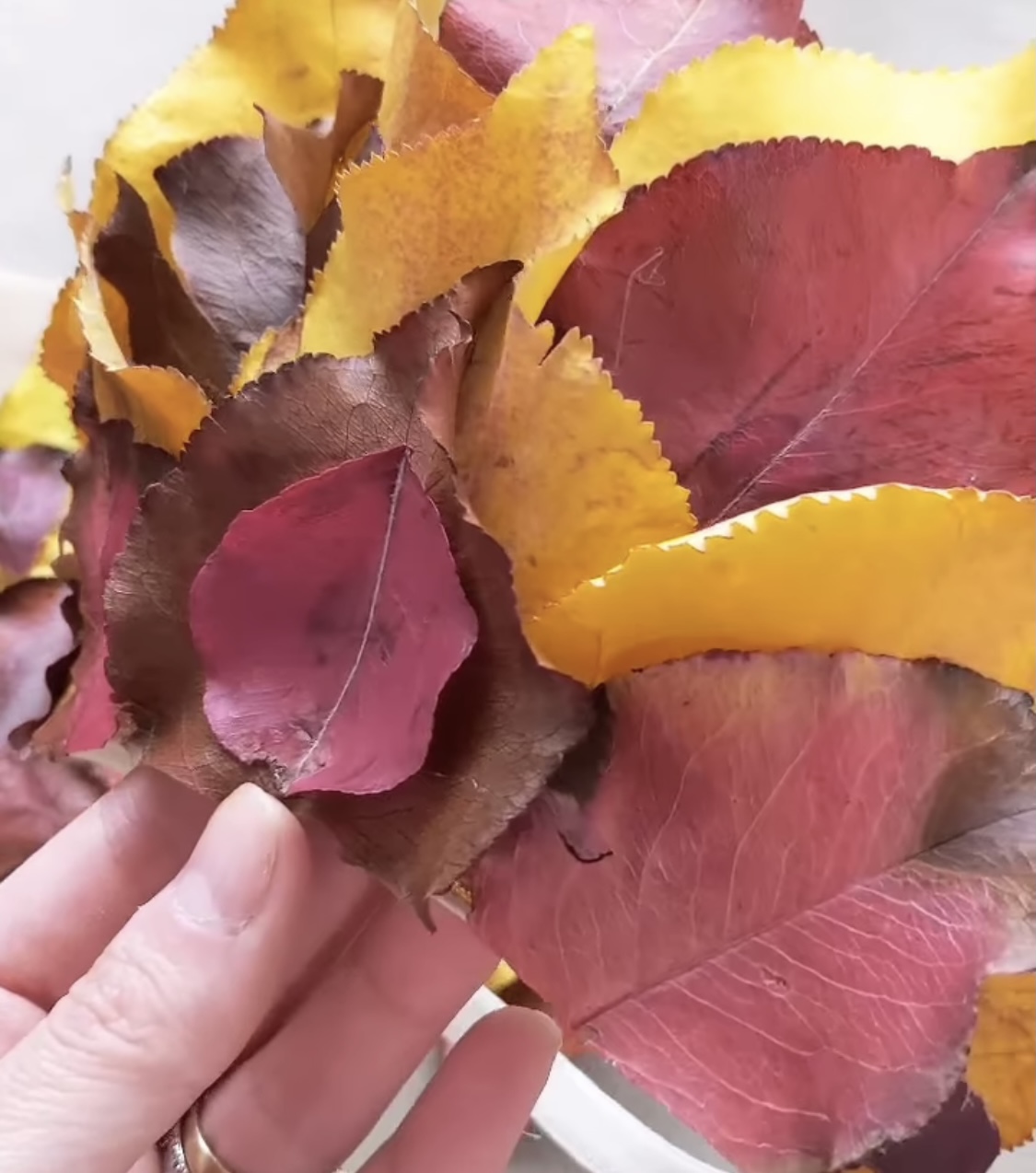 To retain sustainable principals the headbands have been bought at a local opp shop. A plastic headband for her older daughter and a soft elastic headband for her young one.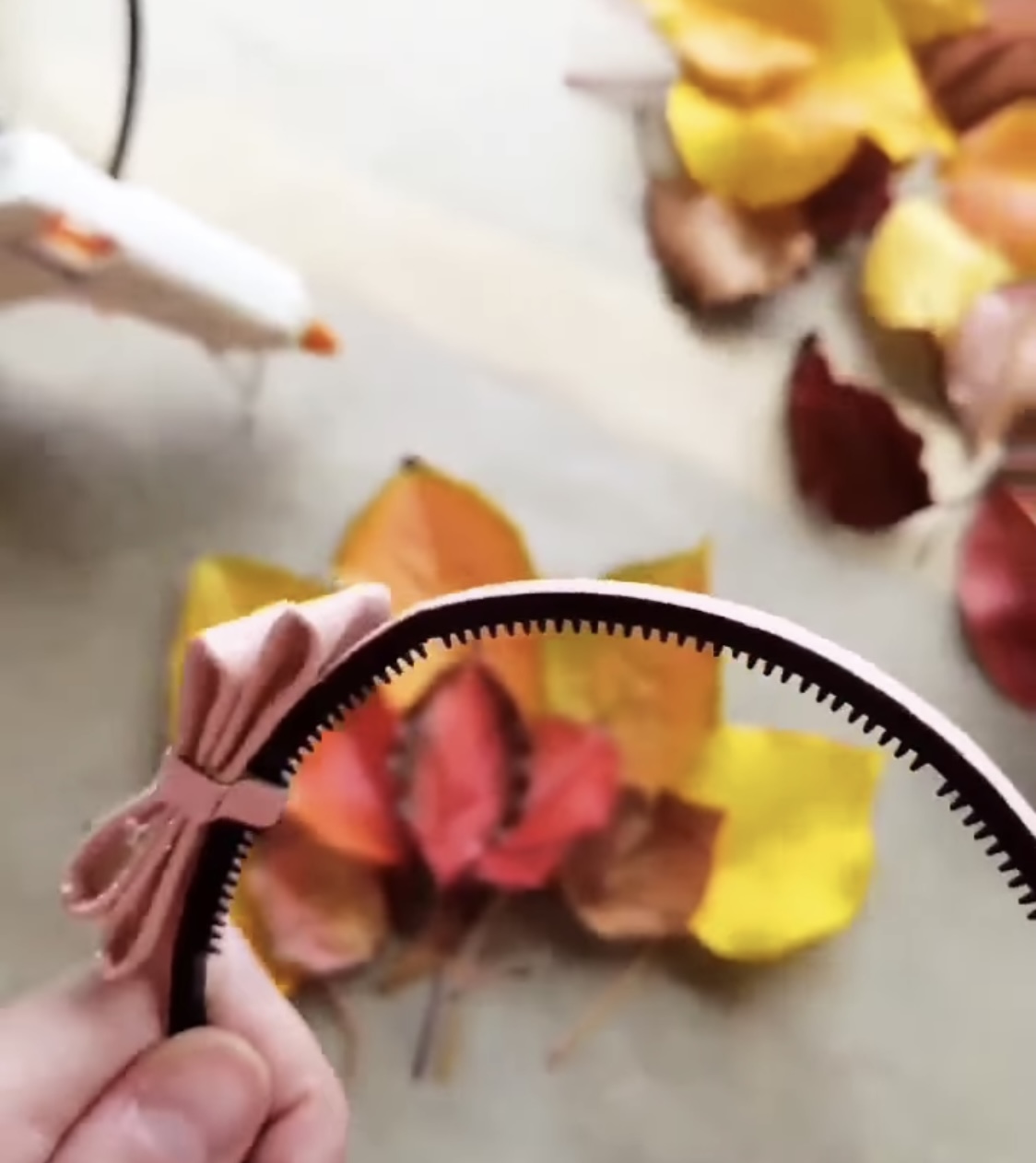 Andrea positions the leaves, layering them and gluing them together to create a crown effect.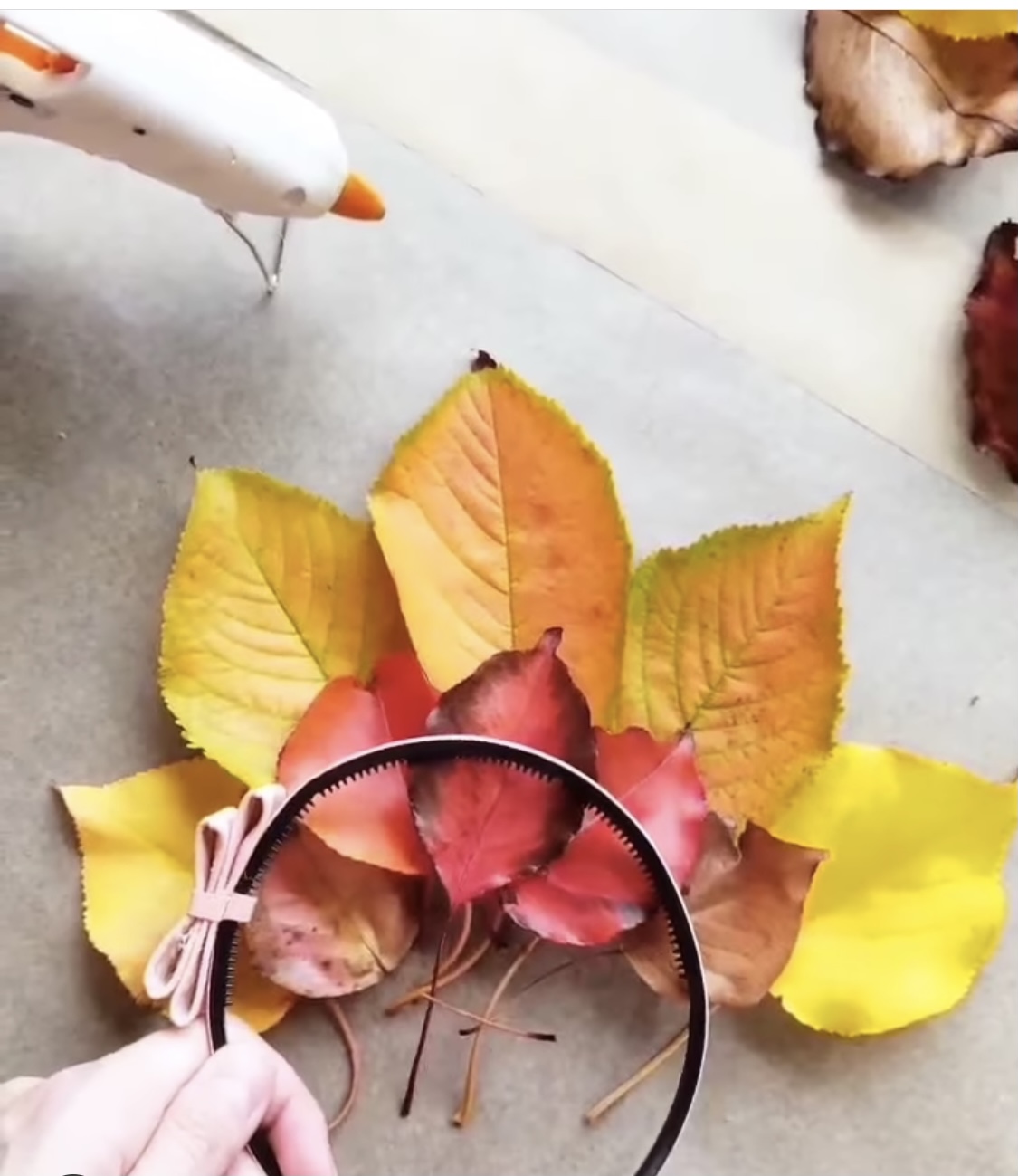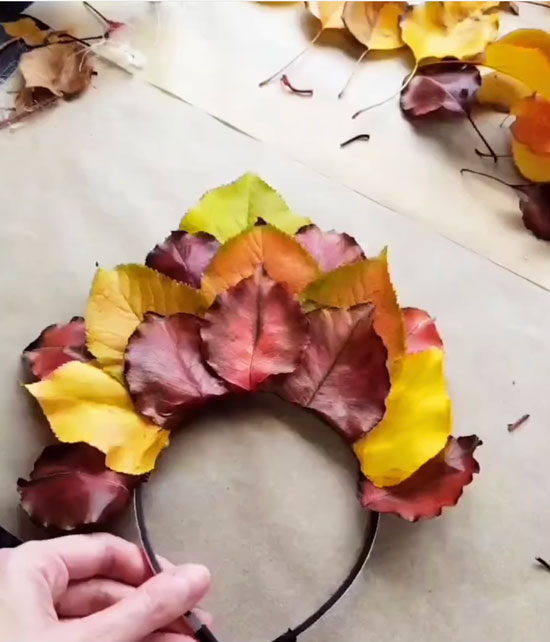 Using the hot glue gun she glues the crown to the headbands.
The children the wait until the glue is dry. It's another chance to play in the leaves, inspect their hues and look for fairies.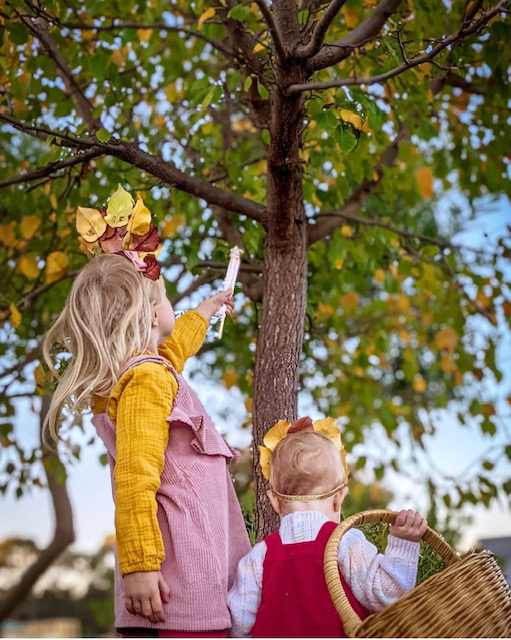 Voila! When the glue is dry and the crown  is complete. The children play imaginative games, learn a little more about the world around them and how important it is to love and protect it as they grow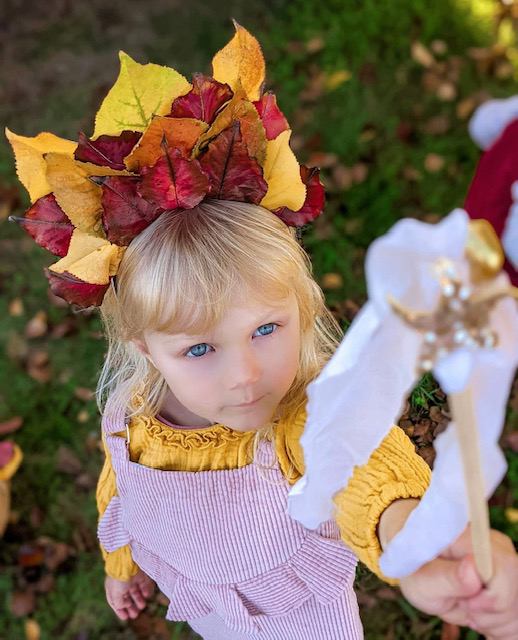 A big beautiful merci to Andrea and her children. Find more eco-craft ideas at Andrea's Instagram account Heart of Blooms
Find all things Autumn on Little French Heart's Autumn Edit.