My dear friend and Supercharge Food Cheri, Lee Holmes, has created this French Roasted Ratatouille, which is a perfect way to add a little French style to a Mother's Day lunch or any day, really.
The most wonderful thing about the French Roasted Ratatouille is you can make your own variation. Serve with a side of crusty baguette or slow roasted potatoes. Serve it warm with other warm accompaniments for a golden Autumn afternoon, or with fetta, homous and salads on a fresh spring day.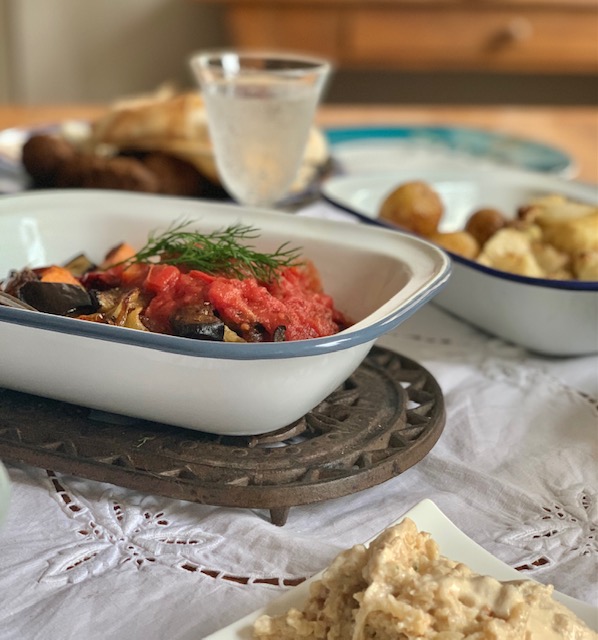 Recipe
1 eggplant cut into 2.5cm (1 inch) chunks
1 teaspoon Celtic sea salt
1 sweet potato, cut into 2.5 cm (1 inch) chunks
1 capsicum (pepper) seeds and membrane removed
1 brown onion, thickly sliced
2 zucchini (courgettes), cut into 2.5 cm (1 inch) chunks
1 tin whole peeled tomatoes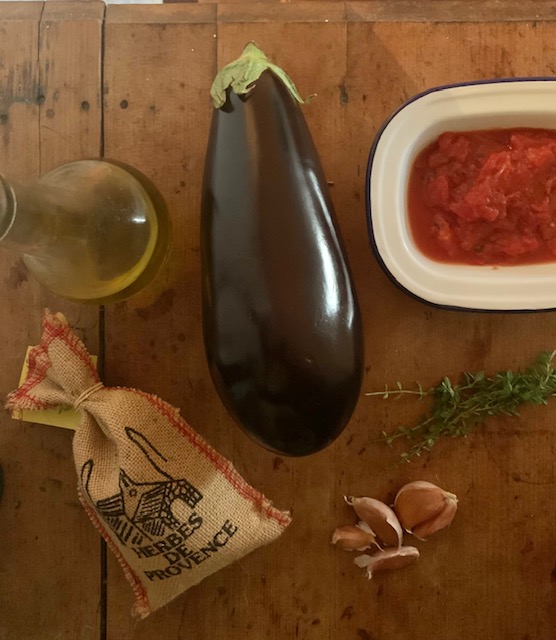 Dressing
1/2 teaspoon Celtic sea salt
60ml (2 ox 1/4 cup) cold-pressed extra virgin olive oil
4 cloves garlic, finely chopped
2 tablespoon herbes de Provence (see below or see Perfectly made French Bouquet Garni)
1/4 teaspoon chilli flakes
2 tablespoons apple cider vinegar
1 tablespoon wheat free tamari
Freshly ground black pepper
Herbes de Provence
3 tablespoons dried marjoram
3 tablespoons dried thyme
1 tablespoon dried mint
1 teaspoon dried basil
1 teaspoon dried rosemary
1/2 teaspoon dried sage
1/ teaspoon fennel seeds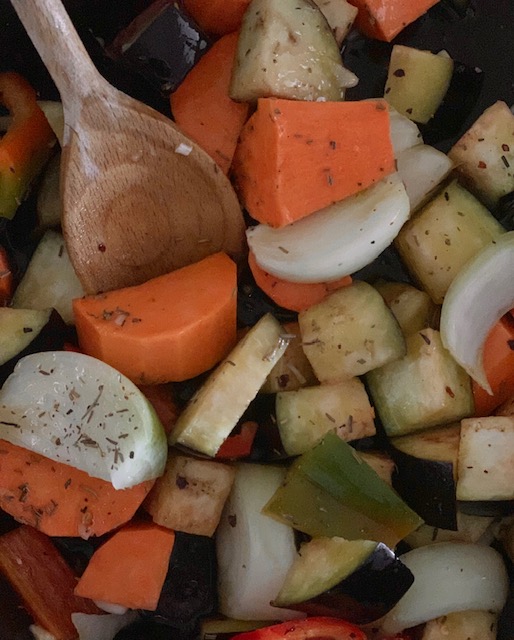 Method
Preheat oven to 220 C (425 F/Gas7)
To make the herbes de Provence, place the herbs in a bowl and mix well. Set aside (or include the bouquet garni in the ratatouille while cooking)
Place the eggplant in a bowl, sprinkle with the salt and set aside for 30 minutes.
Remove the eggplant and pat dry with a paper towel. Add to a large bowl with the sweet potato, capsicum, onion and zucchini.
To make the dressing, place the salt, olive oil, garlic, herbes de Provence, chilli flakes, apple cider vinegar, tamari and pepper in a glass jar and shake to combine well.
Pour the dressing over the vegetables and toss to ensure they are evenly coated. Spread the vegetables onto a baking tray in a single layer and roast in the over for 30 minutes.
Meanwhile, warm the tomatoes in a saucepan over medium heat for 7-10 minutes.
Remove the 'touille vegetables from the oven and spoon the tomatoes over the top, letting the sauce cover the roasted vegetables.
Voila! Serve with crusty baguette or roasted baby potatoes, steamed beans, salad … anything your heart desires.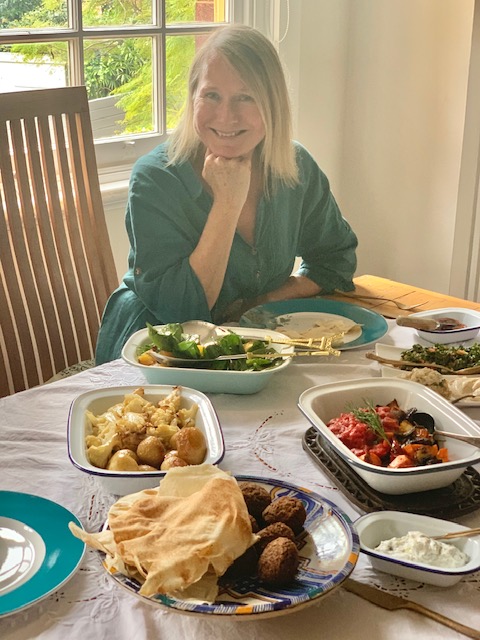 A big merci to Lee Holmes of Supercharged Foods. Find more of Lee's wholesome recipes.
See more on our Mother's Day edit.