This beautiful and simple pain d'epices or Ginger Bread recipe for a Christmas dessert or tea with friends has been kindly offered to us by Jennifer Pogmore, Pastry Chef to Chateau Gudanes. Adding the orange gives it a little sweetness against the spice. The simple decorations make it look special without too much effort in this busy time. See below for the Jennifer's French online cooking classes, which we can all join and become French pastry chefs in our kitchens.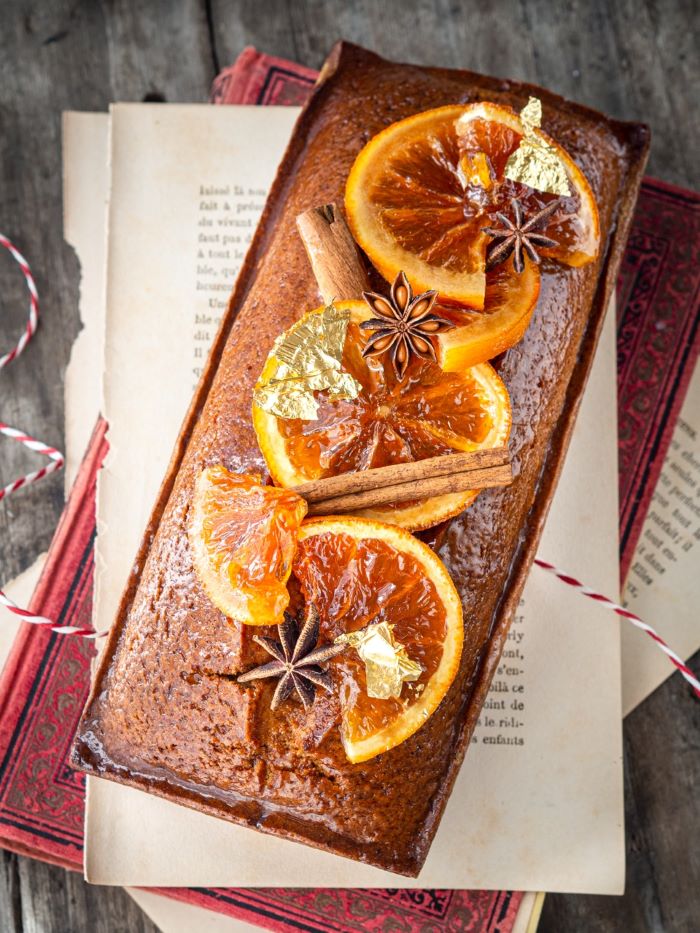 Pain d'Épices
150g unsalted butter, to be melted
320g honey (neutral such as Acacia)
150ml whole (full fat) milk
Zest 1 organic or untreated orange
270g strong bread flour
5g baking (bicarbonate) soda
Pinch of salt
1 tsp ground cinnamon
1/2 tsp ground ginger
1 tsp allspice (or freshly grated nutmeg, 1 star anise and a few cloves)
Extra butter and flour for the cake pan
Glaze
50g apricot jam
Candied orange slices (optional)
Voila! Enjoy and Joyeux Noel.
Jennifer Pogmore's Online French Dessert Classes
Whether a beginner in the kitchen or a pastry enthusiast,
join in an online class
and learn how to make beautiful French desserts from your own home. All classes are taught in English via Zoom from either Jennifer's Perpignan kitchen in the south of France or from the pastry kitchen at the Château de Gudanes in Ariège.