Creating an Easter Nature Tree is great fun with the kids because there are so many beautiful activities to be discovered within it. Find these ideas for your Easter Nature Tree to make during the holidays and enjoy the beautiful creative time with your children.
In a nutshell: Take the theme of a woodland forest, add some Easter decor, dried flowers, felt bees, ginger cats, moss, and whatever you find in the garden that you think might work and you have an Easter Nature Tree.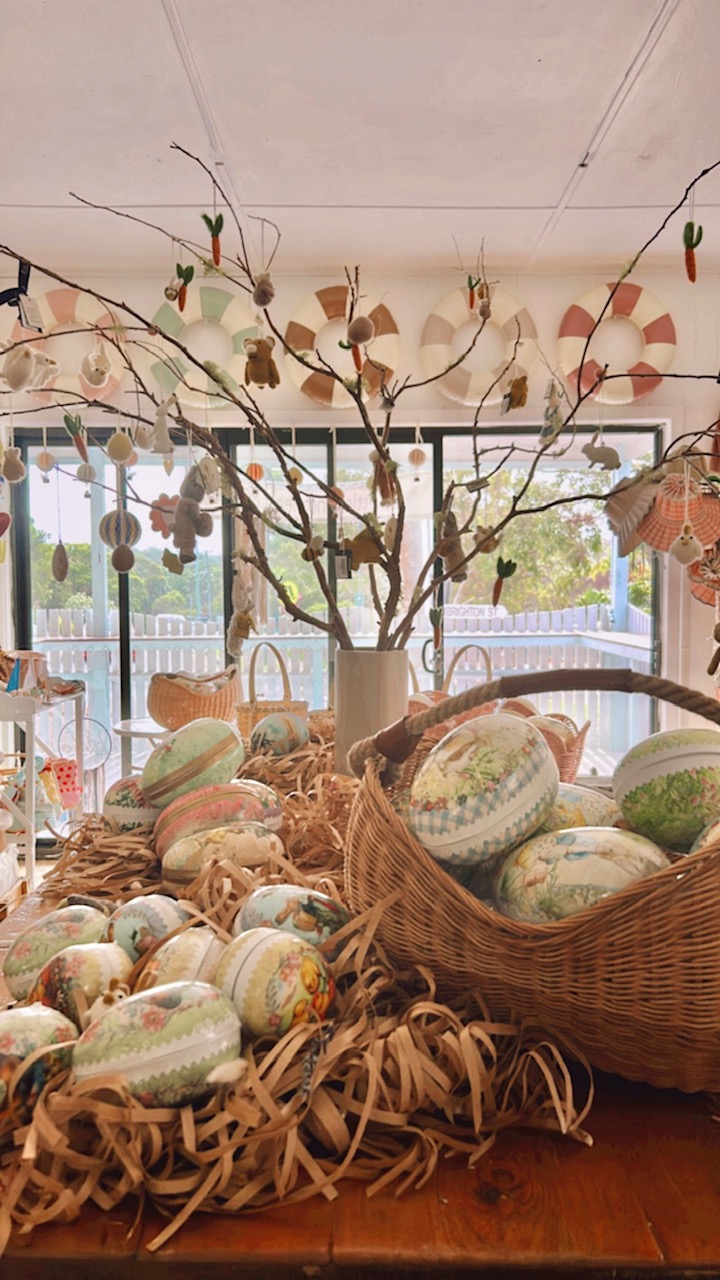 Finding branches for your Easter Nature Tree ~ have fun, go wild
The Easter Tree originates from Germany and they are also made in Scandinavian households. The branches come from willow trees however finding any sticks from local trees will do. That is the beauty of this tree – it will unfold as you discover nature in your own backyard (or park). As with all sticks, it's important to be mindful of how children play with them and keeping the pointy ends away from young children.
We found our branches in a park in Bundeena, where our store Little French Bundeena is located. We cut off the ends with secateurs (or find smaller sticks if this is difficult), and placed them in a large jar. To stablise the jar, add sand or something heavy. This will keep the branches in place too.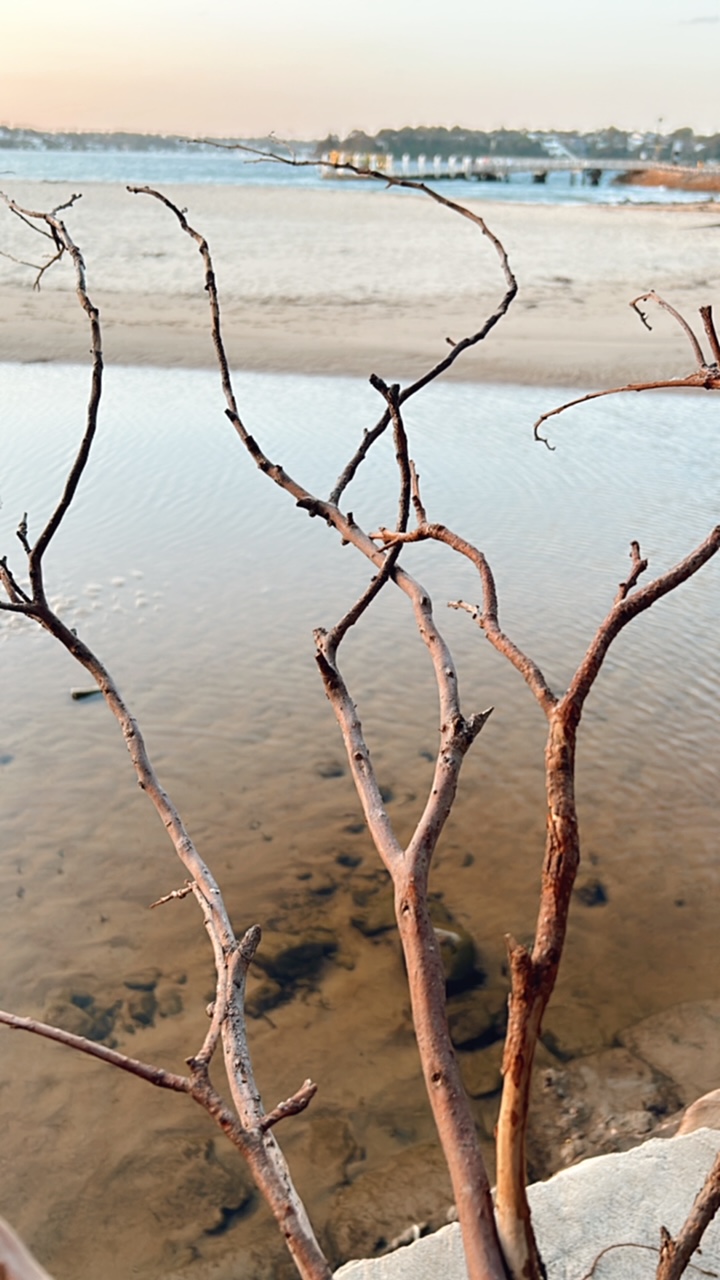 Decorate your Easter Nature Tree
To make your Easter Nature Tree you can add things like dried flowers, ribbons, faux moss, little notes, felt decorations such as bees, hives, Easter eggs, bunnies and cats. You can find dried flowers on Etsy, dry out lavender, hydrangea or other longer stem flowers that can be tied, or make your own with our Moulin Roty Flower Press Sets. Lavender is easy to grow and inspired me to grow some in a small patch in my shop garden. Growing things with your children is a gift because it teaches your children so much about the cycle of life while allowing you to have a shared discovery project. Faux moss is not an essential but adds a lovely forest feeling to it. We purchased ours at a local craft shop. Ribbons can be found at Little French Heart's birthday decor.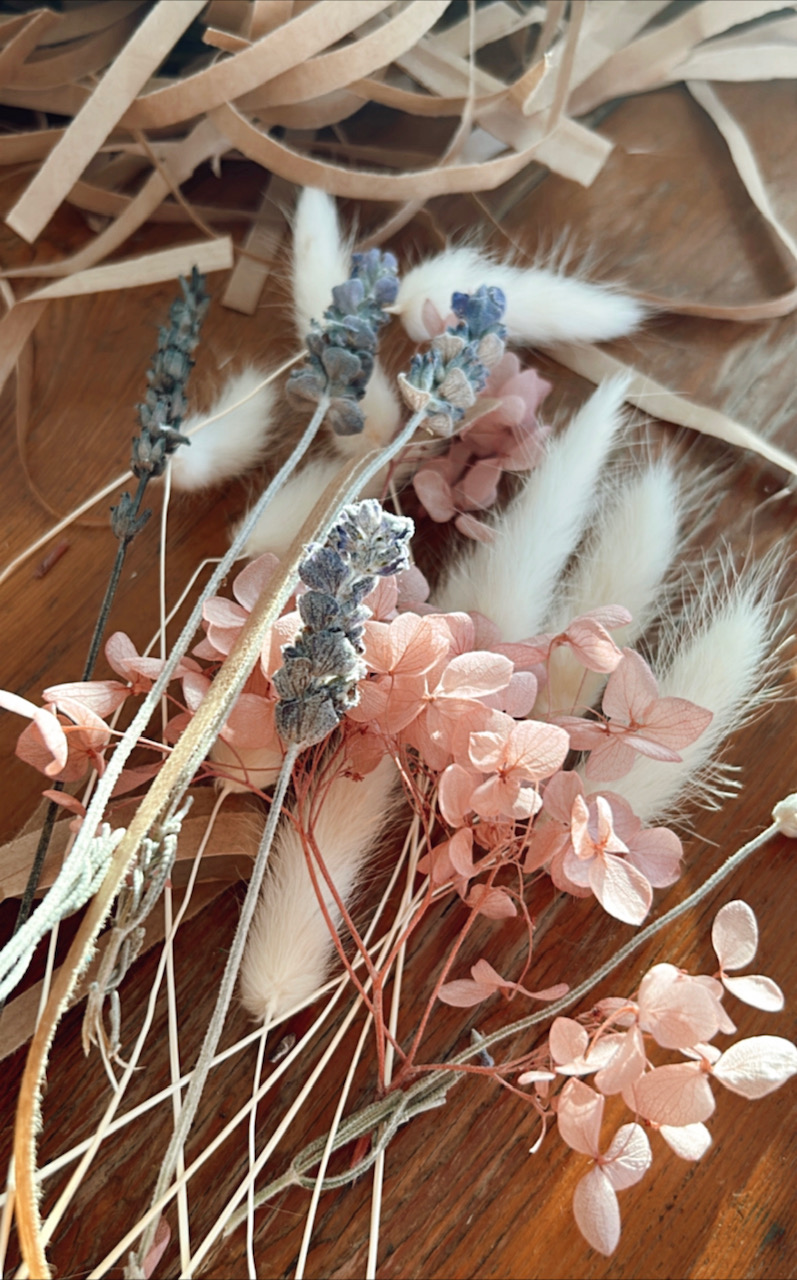 Find our Easter Decor and Gifts at Little French Heart
Kind decor, dignifying communities
Our felt characters are made in Nepal by small communities. They are Fair Trade approved so they make a special kind of Easter because there is an exchange of giving that has a broader more beautiful meaning. As we enjoy a gift that is handmade, families in Nepal enjoy the rewards of satisfying work. I spent time in Nepal when I was younger and I found the most heartbreaking thing was the number of people including young children trying to sell us things like pens. They were desperate just to eek out an income. The felt decorating business created by the Danish designers Gry & Sif, offers dignified work to the mostly women craftspeople.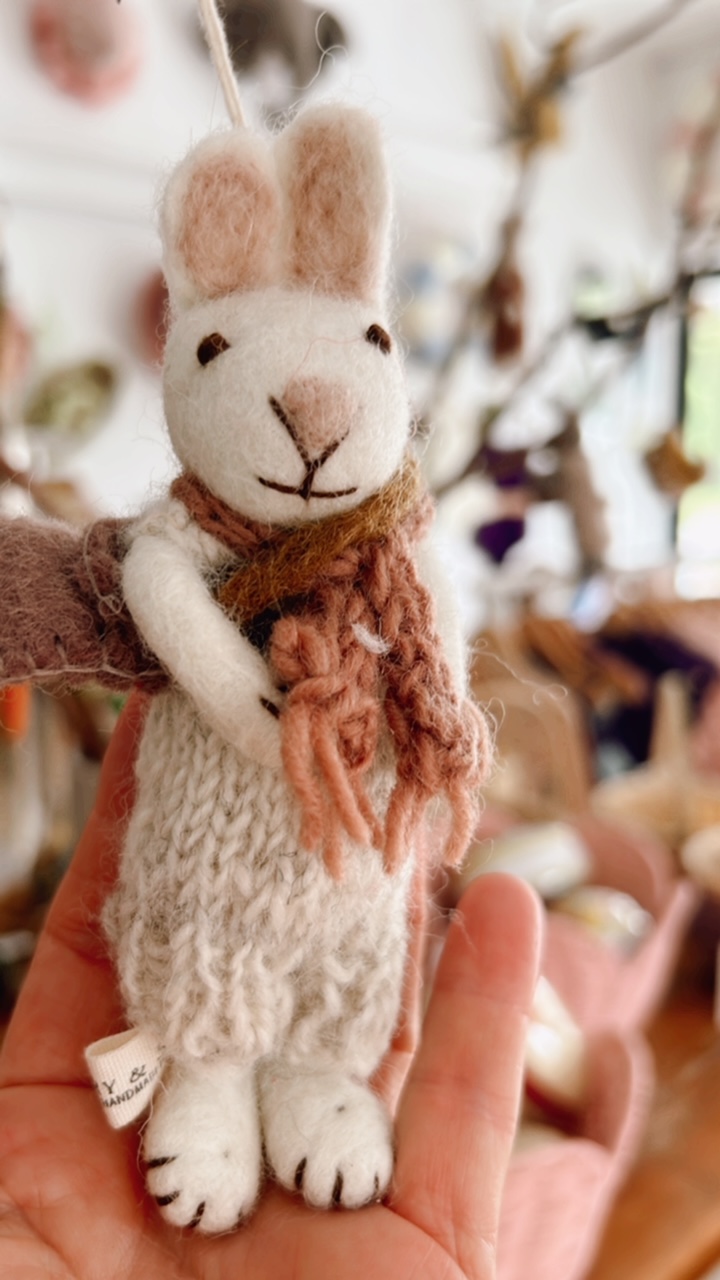 An alternative to buying decorations is to make dyed eggs. Find out how to dye eggs from international natural dye ecologist Kathryn Davey, of Dublin, Ireland, who generously gave her time to create these eggs.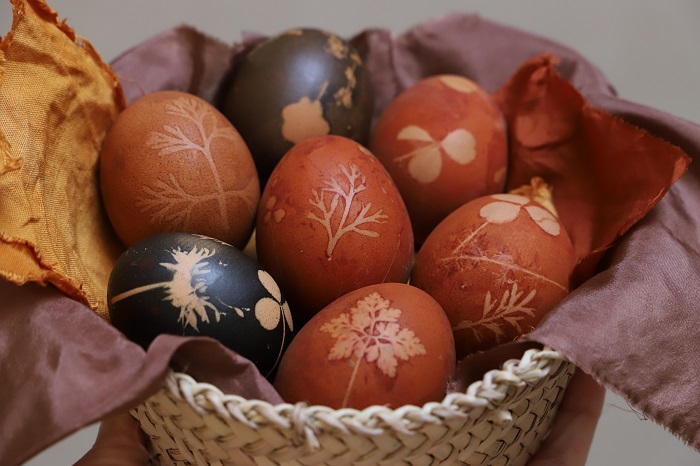 Place the decorations on the tree. Have a meal, offer each other little notes. Enjoy it with your children, admire it, change it around, add new things found. It's a wonderful activity to learn about nature, spend time together and take some time out to celebrate all that is good about Easter.