Simple, sweet with a little seduction. This is French Rose Petal Jam by pastry chef to Chateau Gudanes, the beautiful Jennifer Pogmore. The delicately scented jam is the perfect treat for a romantic Valentine's Day with your lover, friend, child or simply for yourself.
The recipe was inspired by Emiko Davies and has been adapted based on the ingredients at hand for Jennifer.
"The jam has a wonderful syrup texture that is incredible spooned lightly over a slice of brioche, over yoghurt, or with a dollop of cream on a scone … simply heaven (or perhaps she's roses).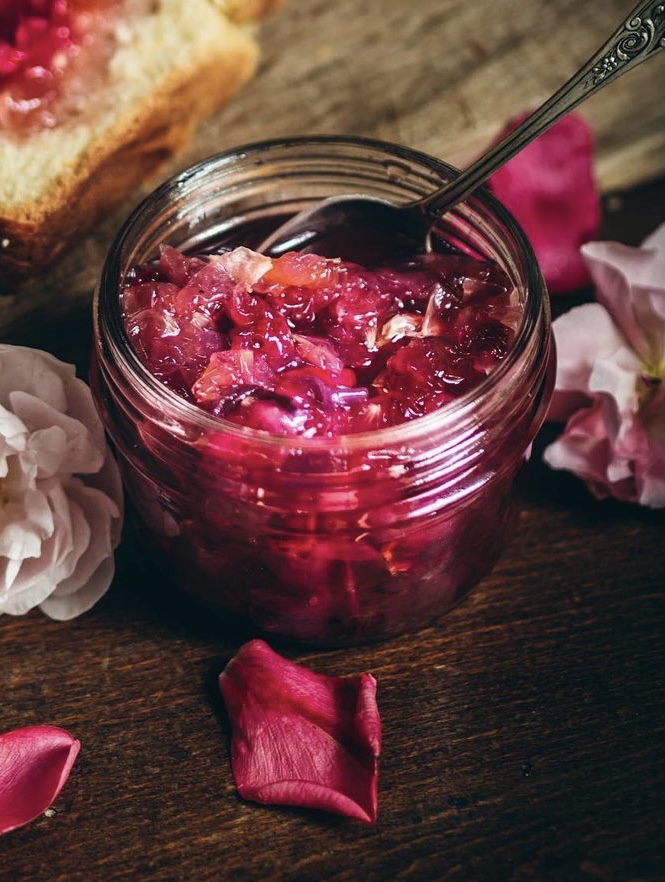 To make one large jar of Rose Petal Jam
100g rose petals (dark pink and red are best, and better with a strong perfume)
300g caster sugar
300ml water
2 tbsp lemon juice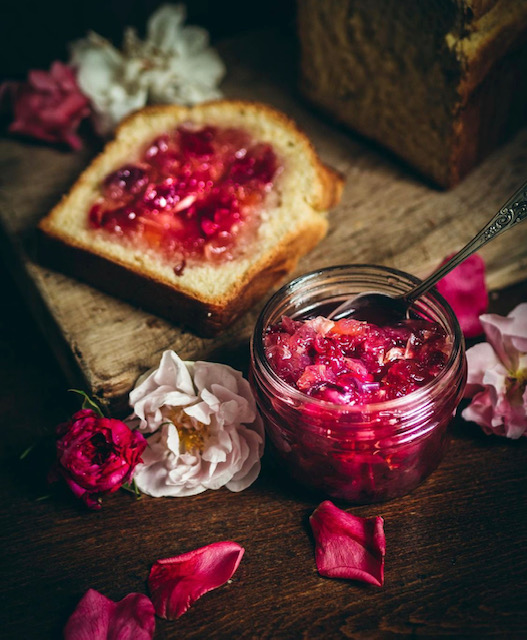 Method
Using wild or untreated rose petals, rinse the petals in water to remove any dirt or insects and pat lightly dry with a tea towel.
In a bowl, gently massage the lemon juice and 100g of the sugar with the rose petals. Being careful not to tear or crush the petals, massage them together until they start to wilt and release their colour and perfume.
In a pot, make a syrup by bringing the water and 200g of sugar to a boil. Stir to ensure the sugar has dissolved, then add the rose petals.
Boil together for 30 minutes, stirring from time to time, until the syrup has thickened and the roses have released their colour.
Pour into a sterilised jar and keep in the fridge up to a week.
Bon appetit!
Find Jennifer Pogmore's online Cooking Classes based in France. Look out very soon for the new cook book designed by the Chefs of Chateau Gudanes♥