Bonjour Cherie, find the latest news at Little French Heart.
Read our up-to-date blog on what's happening behind the scenes at Little French Heart from new stock arriving to ideas on new products, your favourite and packaging to French brocante outlets. It's a way to get to know me and our boutique level and to become part of the creative journey.
Read this edition to receive a special gift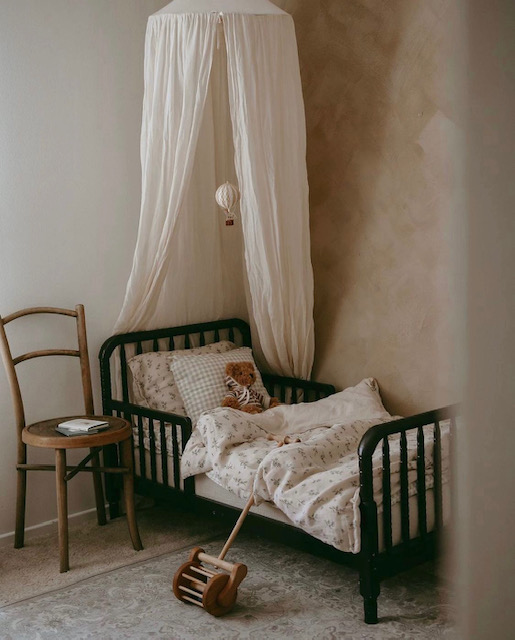 Mrs Mighetto's latest art is at the Heart
Mrs Mighetto has released one of its dreamiest ranges to date. Think horses, swans, whales and mermaids. Mrs Mighetto is made up of two beautiful Swedish women, Anna and Malin. The real beauty of the characters Mrs Mighetto develops is they focus on helping kids build resilience and self love. It's a wonderful combination in creating a beautiful space for your child's room and knowing its origins were created with kindness and hope.
Main Sauvage ~ New Bebe Knit Toys
It's been a big week at the heart as we make the switch to winter warmth. Just up online are our latest Main Sauvage knit toys from Lyon, France. Some of the items have already sold out in France, so we're so lucky to have these beautiful handknit toys, perfect for tiny hands. Main Sauvage is a young French brand that cares greatly about the welfare of our planet and of course, children. They create adorable alpaca knit toys made in Bolivia to support small villages. They are the softest toys you can ever imagine and make perfect first arrival and baby shower gifts.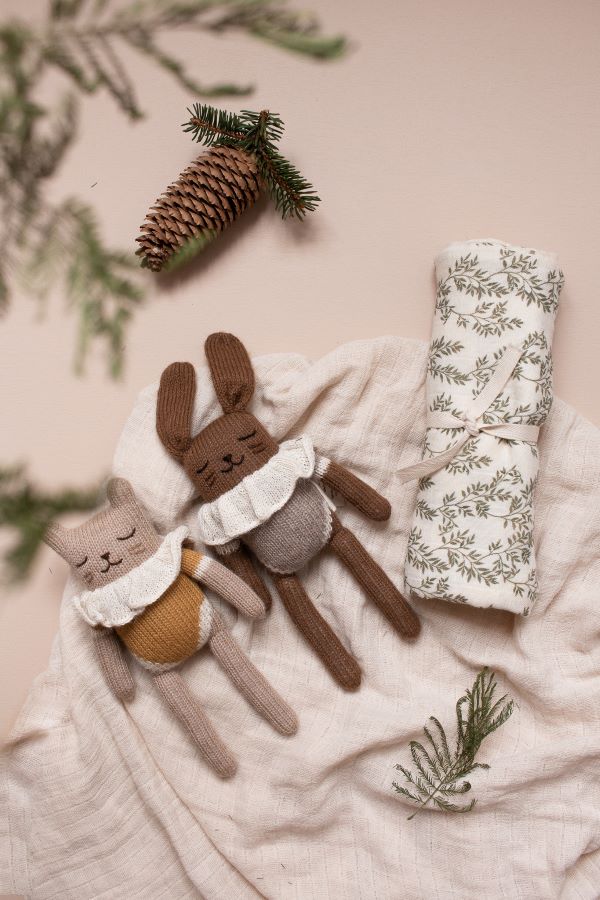 Konges Slojd Stroller Update + Special Gift
So well loved, a new selection of Konges Slojd Dolls Strollers are on their way over from Denmark. Your favourite Milktank, Flower Bouqet, Cherry and Lemon are on preorder. Also coming are new doll lifts, dolls bedding and some most exquisite wall hooks in Peacock and Lemon. We've been able to negotiate pricing on some items with shipping from Denmark reduced thankfully as during COVID and prior it was very high, and the exchange rate is better, also. This range is so well loved. do explore if you haven't already
SPECIAL GIFT: TAKE 20% OFF KONGES SLOJD FOR THIS WEEK ONLY
CODE: KONGESHEART
Garbo & Friends ~ The Most Beautiful Linens
All our stock has arrived. I'm working hard to get it online. It's only me running the show at the moment and I'm trying to find a new assistant who is savvy with words and the web. Juggling a small business is so demanding, it's fun and I am following my heart, but there is always so much to do! Already we have the gorgeous Bluebell print, with Botany next. It will be available by the end of the week.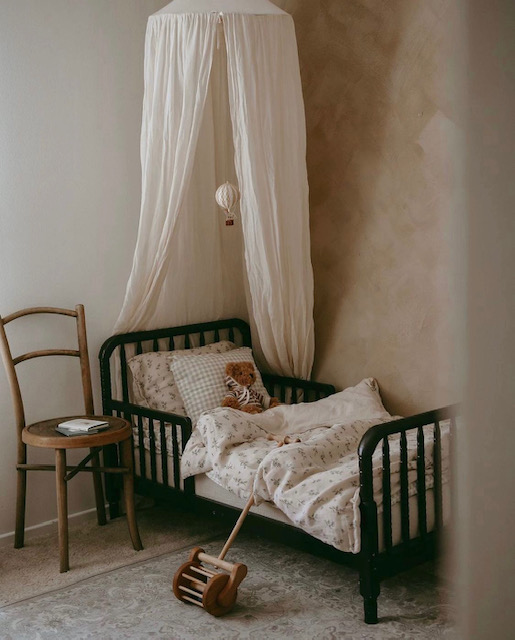 New Winter Clothing Outlet
To make it easier to find the latest of our fashions on sale, a new category has been created to show off our beautiful clothing on sale. The pieces are exquisite, and for us in the Southern Hemisphere, it always works with our seasons as most of the stock I carry is European.
For this week save an additional 15% savings on our girls sale clothing range.
CODE: FASHIONHEART.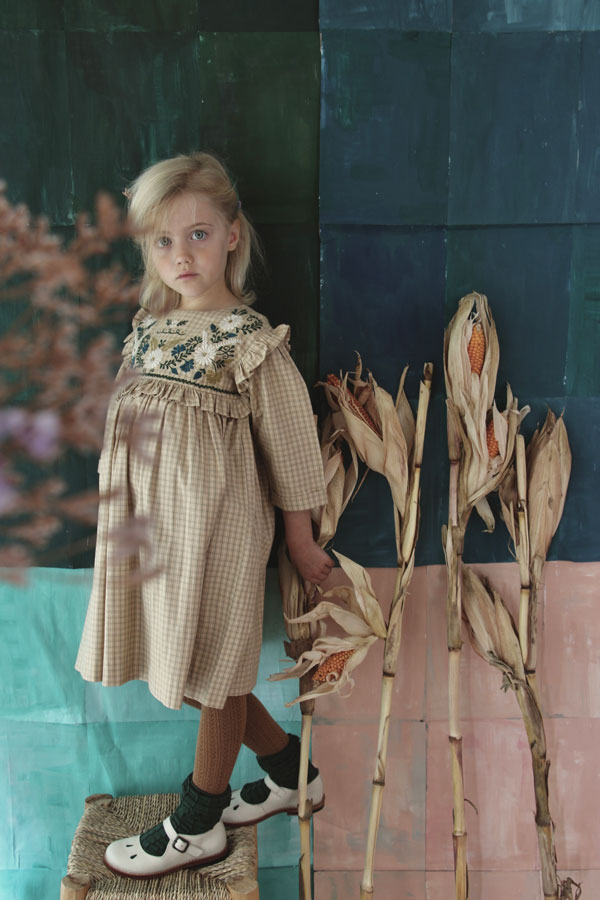 Loved Up: Most popular products this week
What have you loved most this week? Wall balloons! The combinations of colours have been so beautiful: lemon creme, white and rose; terracotta, bottle green and Paris white. I have just added Paris White to the mix. It's chalky and fresh and works so well with all balloons tones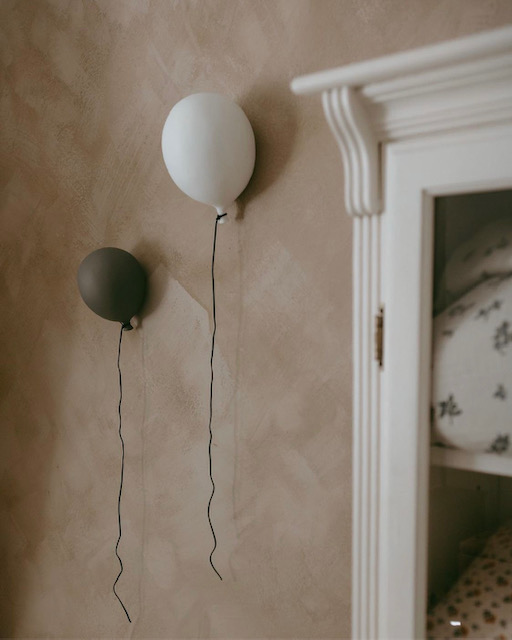 Coming Up – Little French Heart's 10th Birthday
It's our 10th birthday soon. I'm still working out the details of how to celebrate but stay tuned as it will be filled with lovely treats. I can't believe it has been 10 years since i brought the first shipment of L'Oiseau Bateau mobiles into Australia. My daughter was seven and is now, of course, 17 and doing her final year at school. Owning your own business is bitter sweet because it is a labour of love, like raising children. Sometimes I wonder how I would have parented differently if I hadn't take it on. We can't look back, only to now, which is a gift, and why it is called the present.
Thought of the week: How do you live your best life?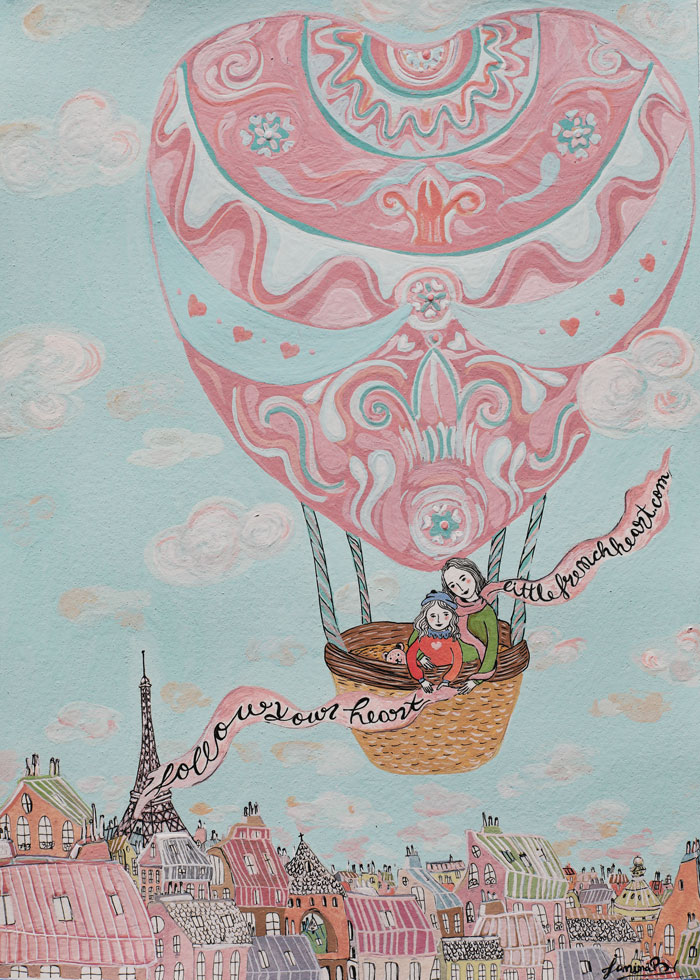 French brocante sale every Friday at 5pm AEST
Beautiful French Mama of My French Finds travels to France regularly to find brocante to sell in Australia. Aurelie has an online sale at her store based in Queensland every Friday at 5pm AEST. You can visit her store to find something unique or find her on Instagram.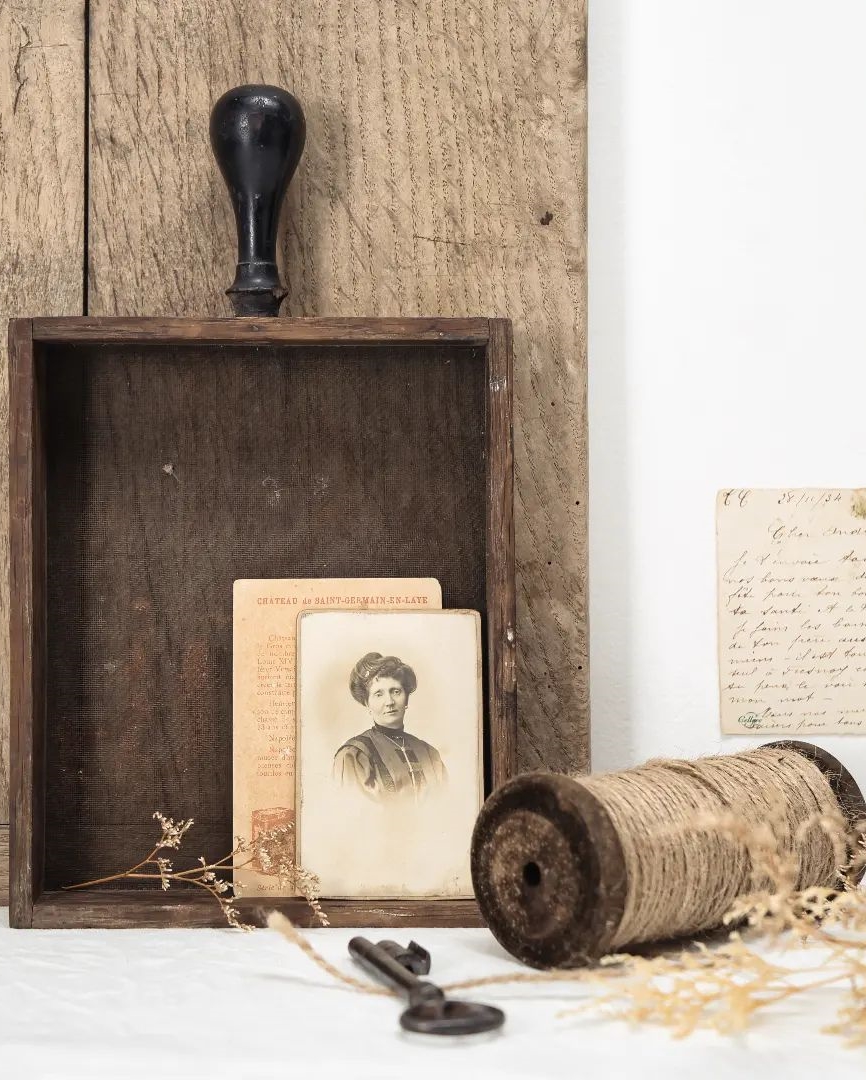 Need to find something lovely for your baby, child, friend, yourself?