Over the past weeks customers and friends have been sharing their beautiful Easter creativity with Little French Heart. Australian Mum, architect and creative photographer, Soodi Betts, shares her Easter Moments. Happy Easter, Joyeuses Paques!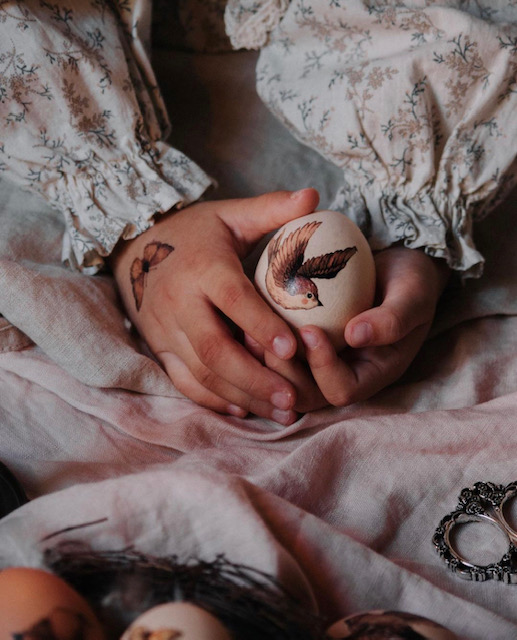 In the days leading to Easter, Soodi Betts gathers her children, Genevieve, age 4 and Thomas age 2 to begin the ritual of creating beautiful Easter moments. Inexpensive materials are collected to share precious time and to create those memories that become the fabric of her family.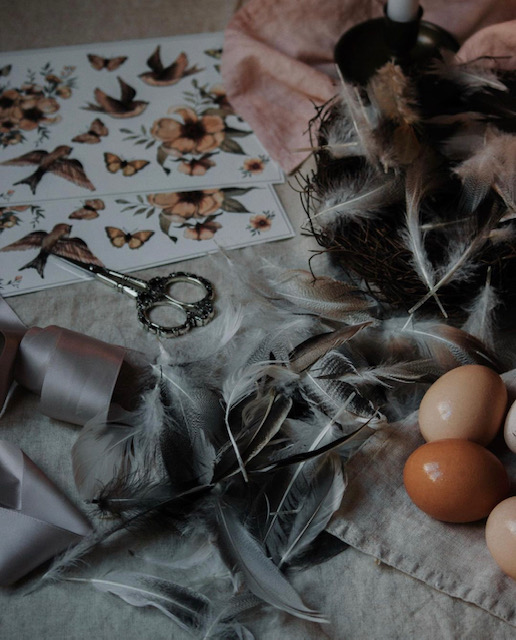 There are Butterfly and Flower tattoos by Mrs Mighetto, simple farm eggs, feathers and linen to create an ambient mood.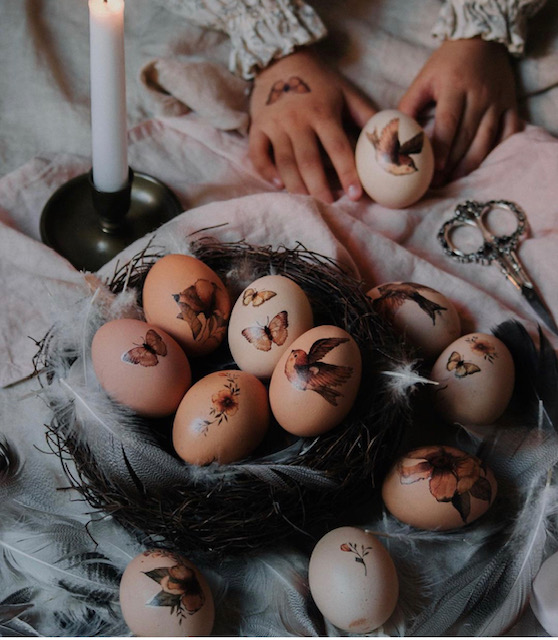 The eggs are washed and the tattoos are gently placed on their nutty, textured surface. A nest is created with linen table cloth and feathers. The eggs now dried are carefully placed in the nest and a candle is lit to create a soothing scene.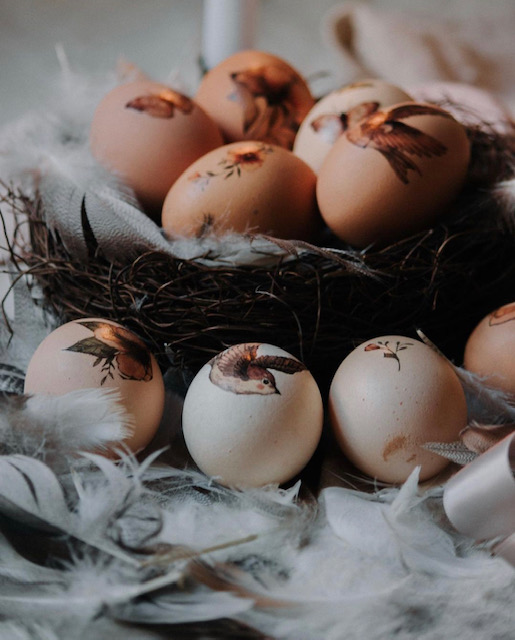 On Easter, the day is spent with family creating more crafts, baking and dressing the house. It really is about new creativity, family and the time to share all things good.
You can follow Soodi Betts creative life on instagram. Her portfolio is offers ideas on creating vintage styles for decor, parenting and lifestyle. Merci Soodi for sharing this Easter moment xox