Easter decor with its beautiful woodland and nature themes, and soft caramel and chocolate hues, and gender neutral tones, can be kept to decorate your baby's nursery all year round. Find this sweet curated guide to beautiful Easter decor and toys for your baby to create a warm, calm and safe ambiance.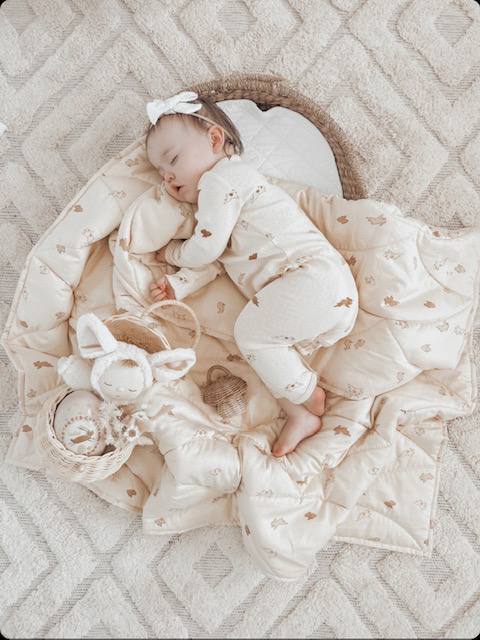 Easter for a baby is full of soft textures to feel and touch, sweet things to gaze upon, to gently alert their senses, and ideas to stimulate their imagination. Baby will feel the excitement and family warmth around this time, it's something to delight in.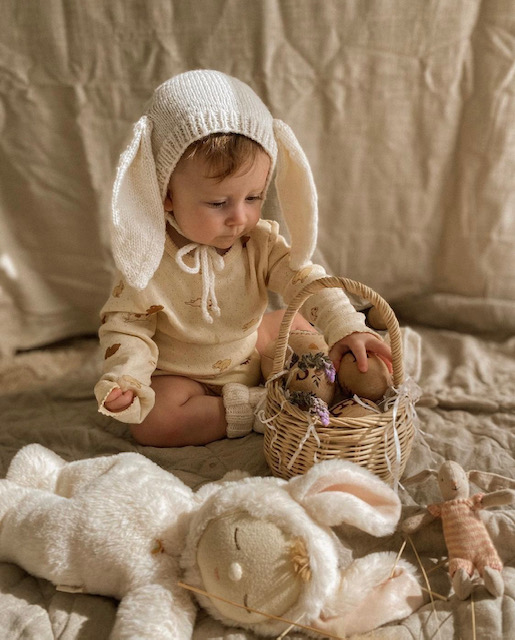 Petite Lapins, baby bunnies, soft caramel and chocolate hues. Easter can be a time to theme your baby's room for the whole of their babyhood ~ to create a world that is humouress, lovable, warm, calm and safe.
Bunnies and forest themes are so sweet and feature in our lives in so many ways. They draw on the animal world, on nature, on our gardens or places that are still preserved in their natural beauty. They can become themes for your baby's room to create a world of enchantment.
Such a theme is a beautiful way to create a nursery for baby that is warm, loving, fun and can be added to and adjusted as your baby grows.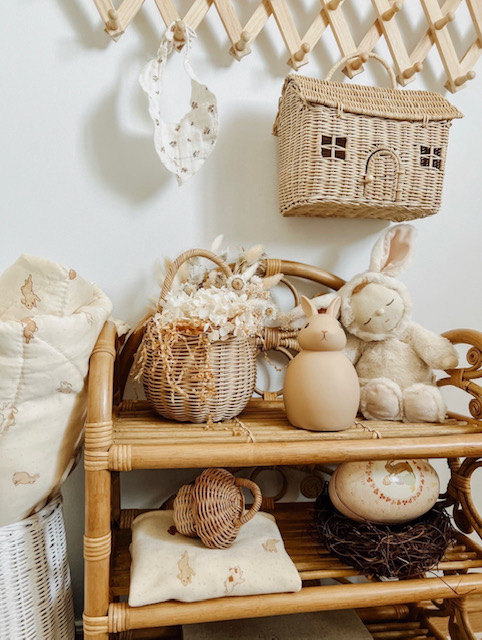 Ideas for decor and soft lighting, rattan, wood, things that for you give an earthy, traditional ambiance. For baby, it is hearing your voice, growing in recognition of what the characters are, and you talking to about them and what they are used for.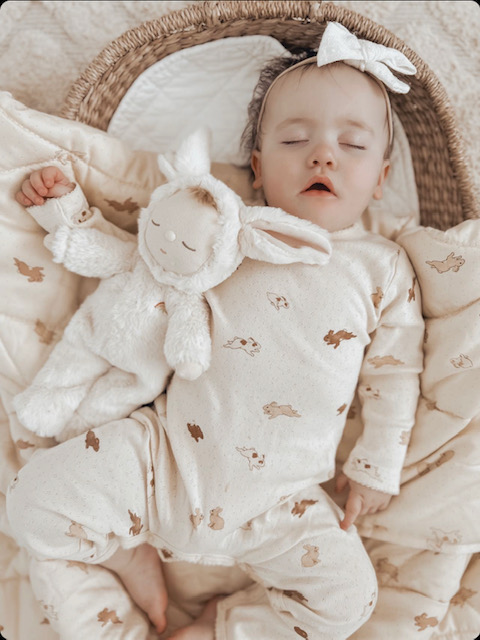 Soft bunny toys for baby provide stimulation for the senses such as touch and snug beautiful comfort cuddles. They can act as sweet decor when not in use or become baby's favourite cuddle toys, the kind that is washed and kept until it finally sits in the cupboard as a beautiful reminder of their early years.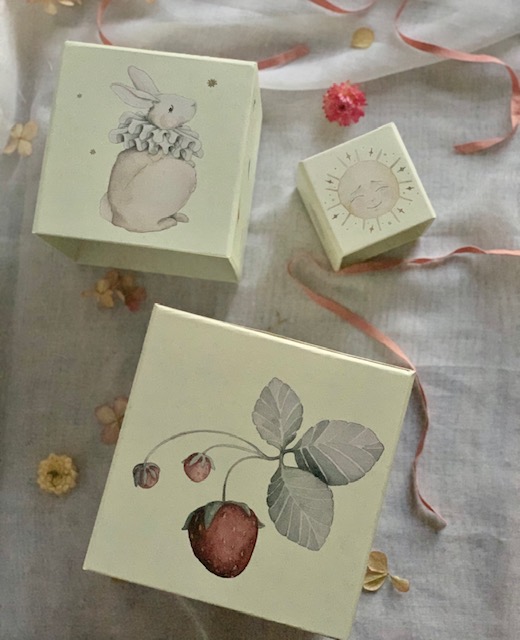 Toy blocks and other bunny themed toys offer learning, play time and conversation starters between you and baby, dexterity, and the development of fine motor skills.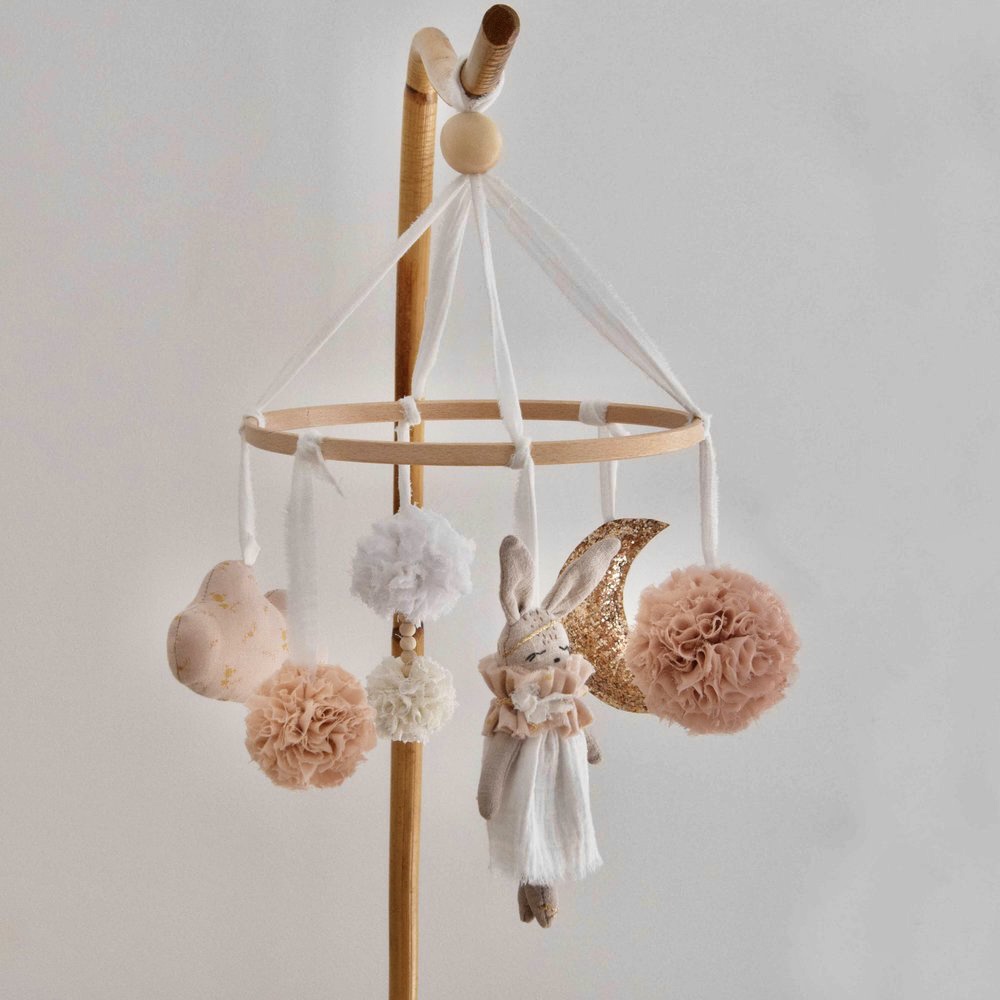 Nursery mobiles with a bunny or bunnette theme, like the beautiful mobiles we offer that are handmade in Provence, provide a gentle stimulation for baby to gaze upon. Soft pompoms, a glitter moon, an Autumn leaf, an earthbow. The tones are muted to create a calming ambiance, gently twirled they will amuse and delight baby and can be kept as heirloom pieces to hand down.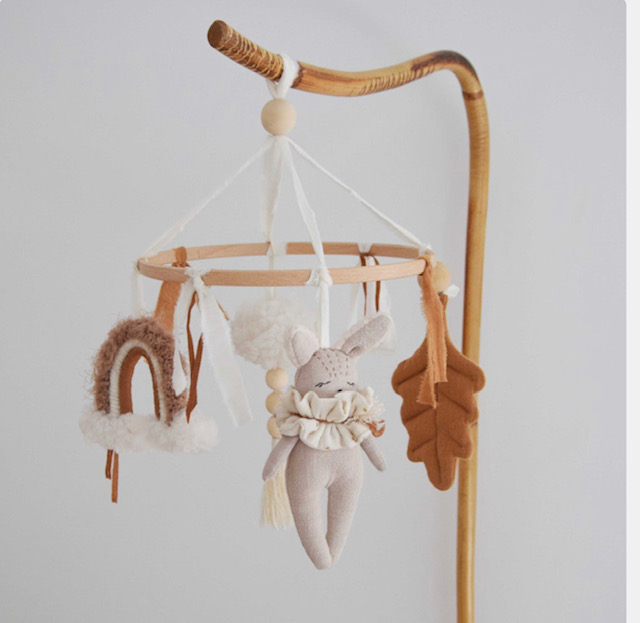 Research suggests babies benefit from being introduced to books from birth. It encourages their interest in the physical object of a book, to the idea of communication through another means other than voice, and offers time to enjoy that beautiful intimacy between baby and you. When using the beautiful fabric books at Little French Heart, baby hears your soft voice, the rise and fall of your intonation. You can point to the characters and talk to baby about them, baby can touch the textures and point to them when they recognise them over time. There is so much to learn and so much love.
Wearing Petite Lapins is a simple, easy and cosy way to have a little fun at Easter. Onesies, rompers and body suits in Bonne Nuit and Petite Lapin styles give baby a sweet Easter theme, making them look as cute as bunnies and as sweet as chocolate.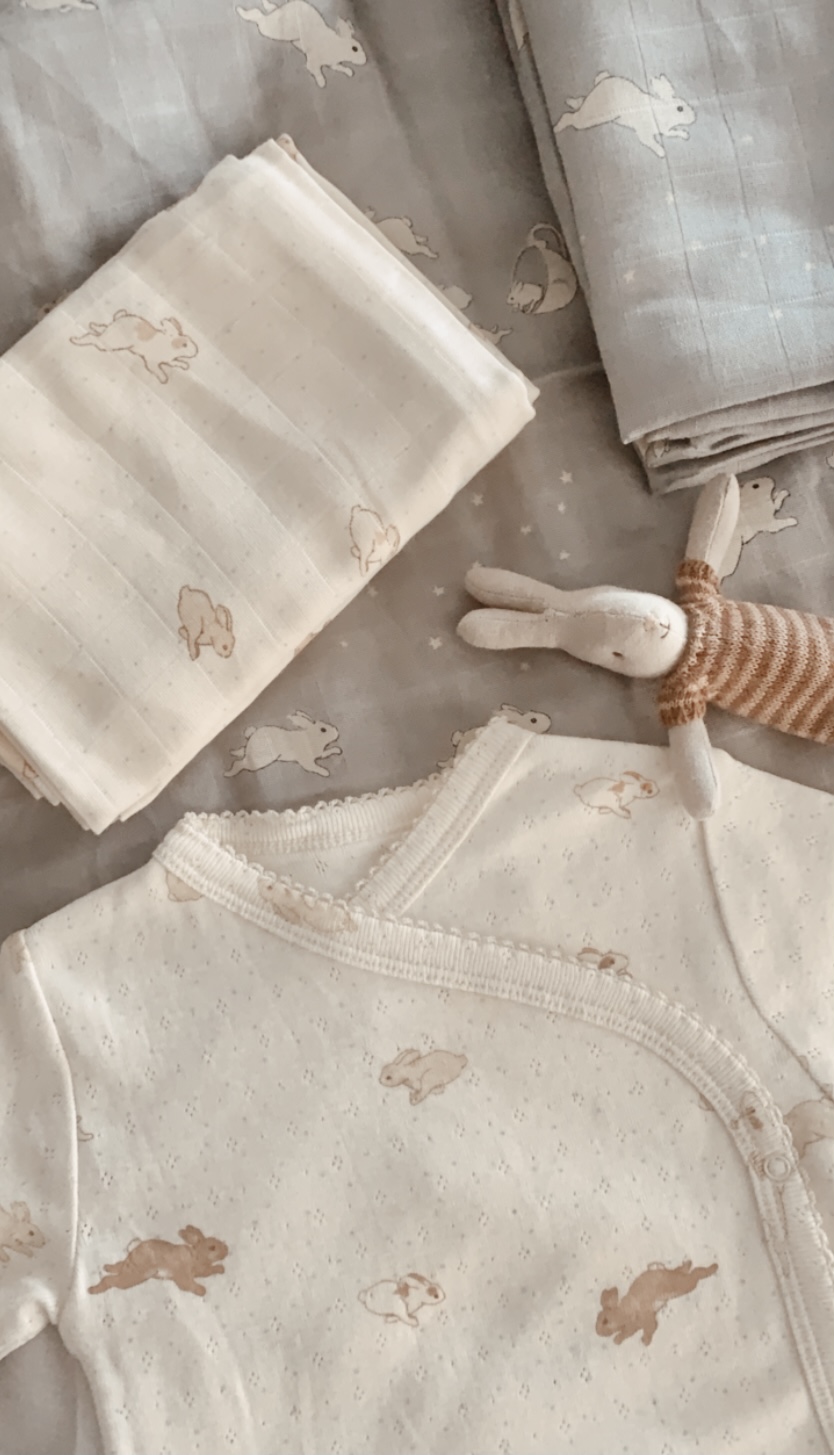 Happy First Baby Easter Cheries.
ter at Little French Heart. Merci to Jess Farthing and Celeste Faith for her beautiful images.