Create for your child your love sonnet.
What is your style and rhythm in terms of how you express yourself, your feelings, personality and tastes in your home ~ your poetry?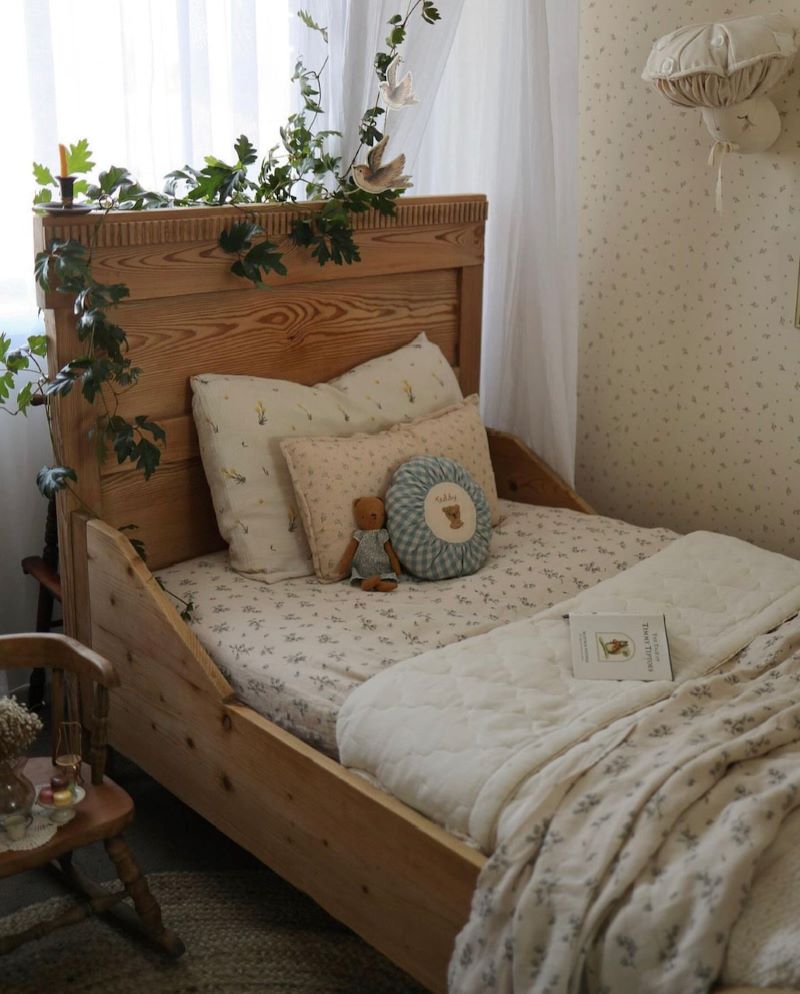 With so much going on in the world now we all need a little poetry in our lives by creating safe nurturing happy spaces as a way of expressing our feelings and love for our family.
The idea of designing your child's room as poetry or design by poetry is a beautiful thing. It reflects the essence of who you are, and who you see your child becoming. It allows you to freely and thoughtfully create a space that is authentic and true to the nature of your family.
To help guide you in creating your child's room as poetry there's no need to write a poem unless you feel the bard within needing to express. Simply create a mind map with your child's room in the centre.  Draw circles or thought bubbles orbiting around the room and add the themes, colours, ideas you love and how you see the space, how you would love it to be. If you were to remove the circles and write the words together it becomes the essence of your poem.
The beauty of this technique is it provides clarity and creativity in both design and budget. Find one or two special themes and pieces and work with them, expressing your poem, your love sonnet to your child through the things that make you feel good ~ is it flowers and botany, coastal or cottage, for example.
Here are four styles that some of our Little French Heart stylists have designed for their children's rooms. Each has a distinctive quality about them drawing on themes of vintage, playfulness, tranquility and fun.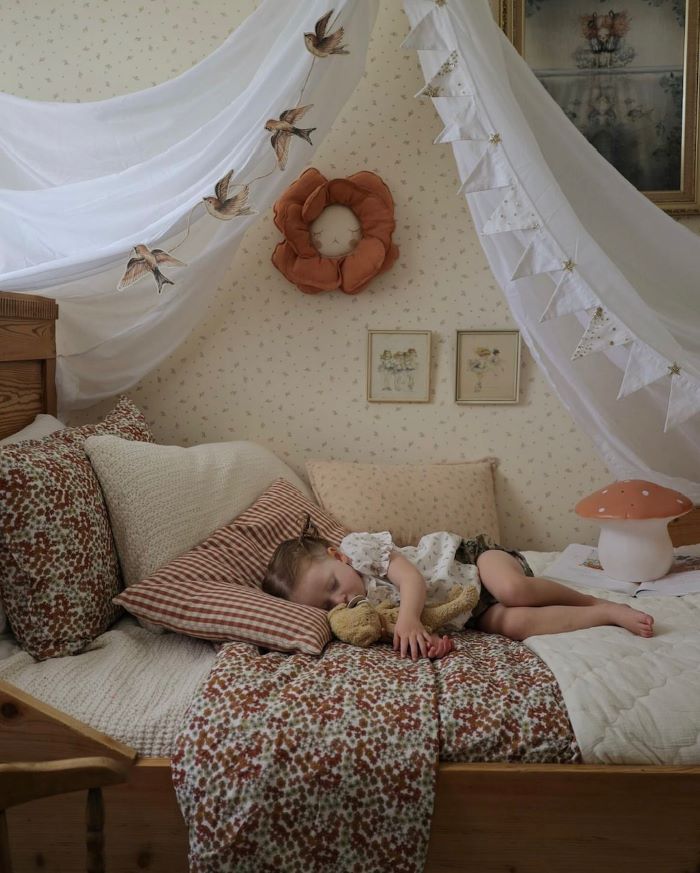 Poetry of Grace
With three boys already in tow, gentle stylist Jess Farthing of @jessfarthingdraws on her feminine side to create a room for her little daughter Mae which is both pretty, playful but with an essence of grace and whimsy. The stronger palettes denote her definitive ideas on style, the soft muted colours and flowing textural styles draw on her love of vintage, of tradition, of country living and her sense of faith. Little additions such as the Mrs Mighetto garland and the Bonne Mere white jewelled garland, the Paris dream fleur by Boramiri and the handmade mushroom lamp by Heico of Germany create a sense of charm and wonder.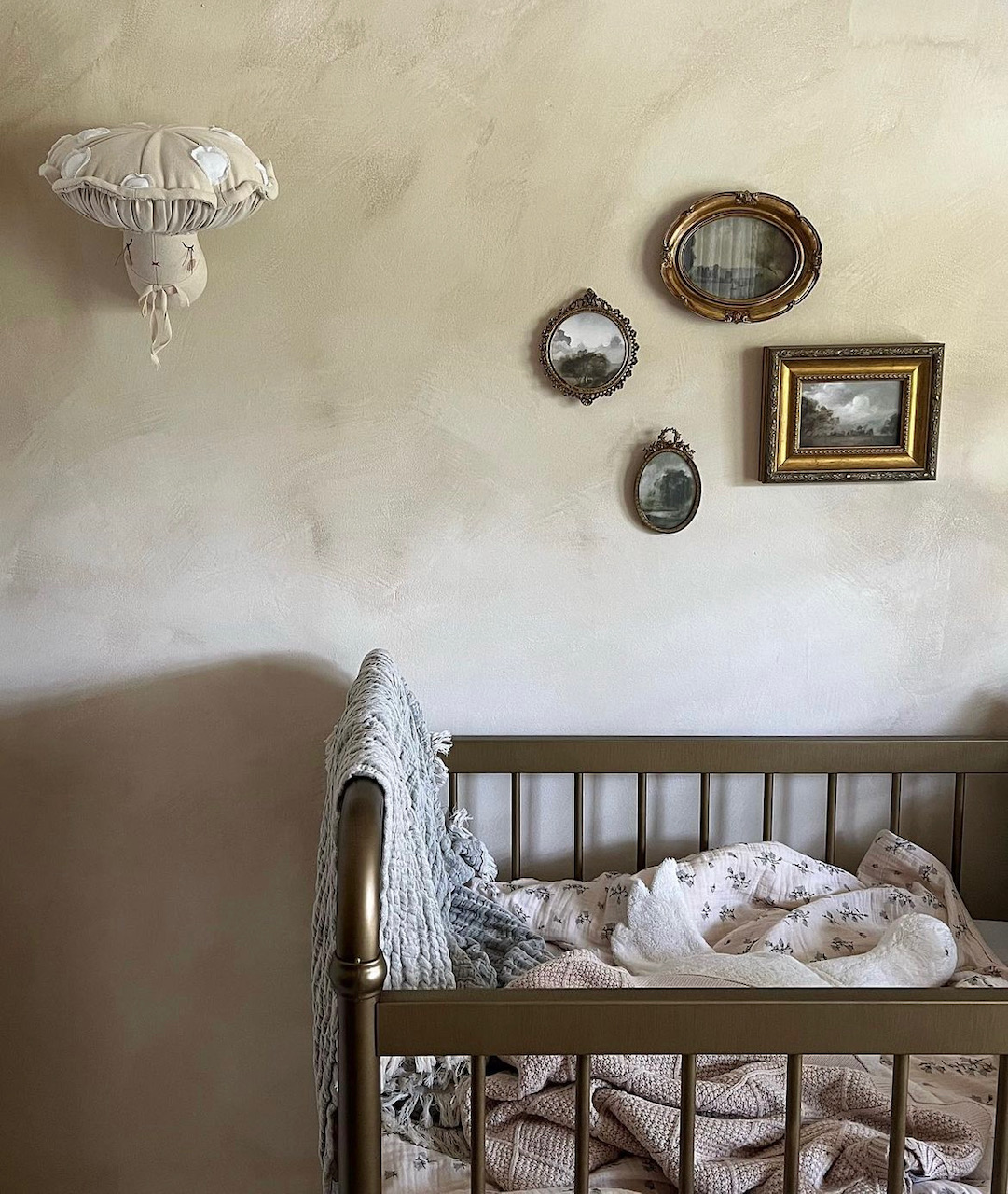 Poetry of Calm
A new baby, a new beginning. Emma, a beautiful Sydney florist of @_fleurduvent and mother of two, has created a space for her new baby boy Elio that speaks of quiet calm. The muted tones, textured tones of the raw painted walls could be from an old garden in Provence or Tuscany, the vintage gilded frames give a sense of tradition and antiquity.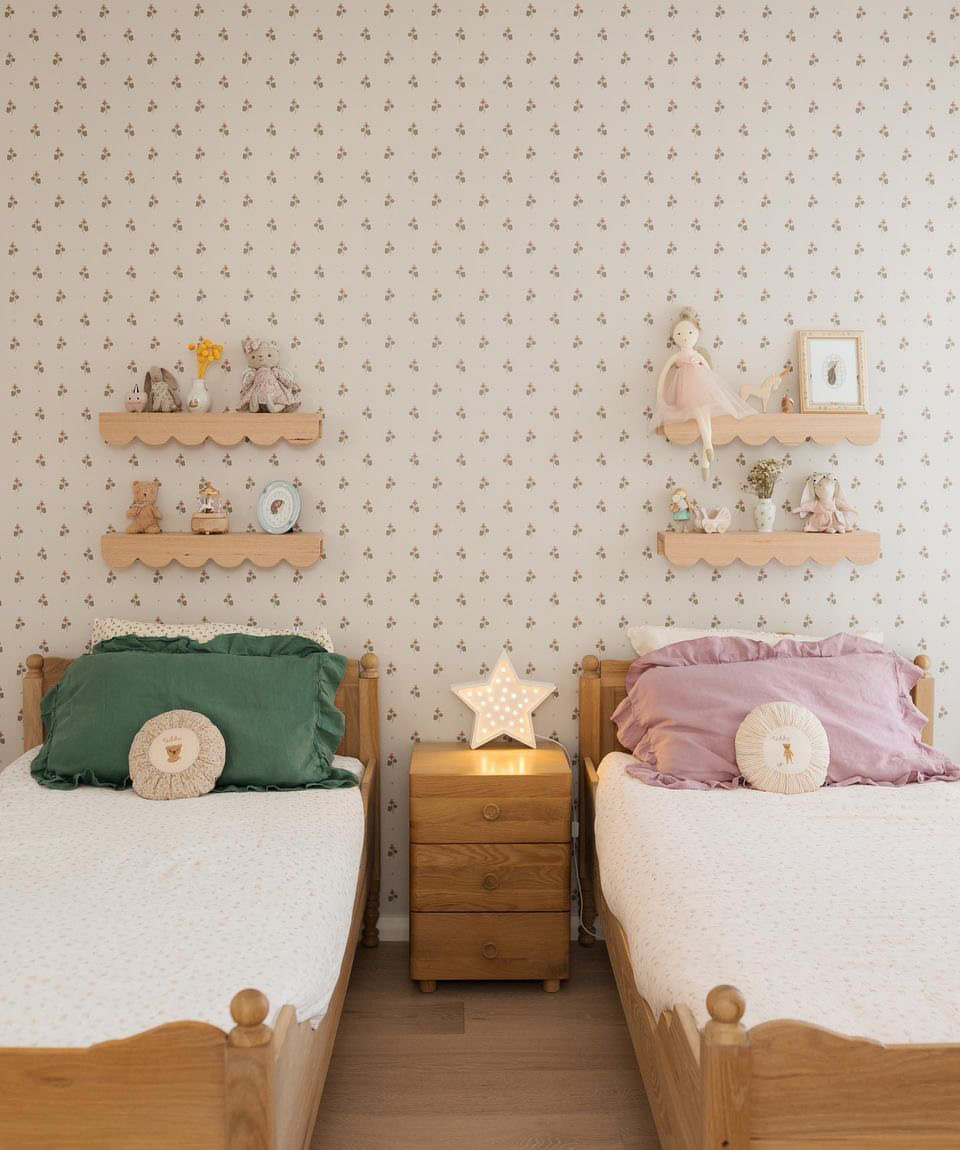 Poetry of  Harmony
Creating a room for two where your children feel like it's their own private space is like creating two individual verses in the same poem. Justine Llarda of @justyolive created this harmonious yet unique space for two of her daughters by using subtle changes in colour and decor such as Gabrielle Paris bedding and Maileg cushions in different prints and little trinkets to suit the girls' unique styles and personalities.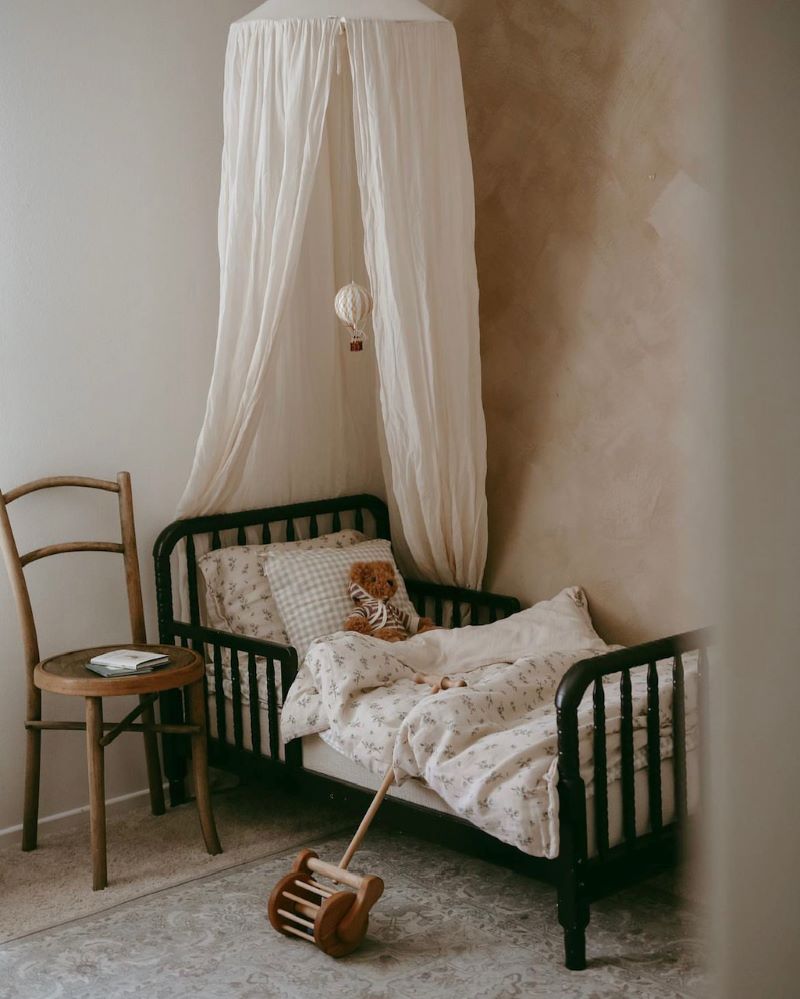 Poetry of Nurturing, of Firsts
When your child moves into their first big bed it becomes a chapter in the special poem of firsts.  For Mama Roxana of Roxanall, her second son moved into his first big bed in a sea of calm and nurturing. A safe nook is created with the gentle folds of the canopy. A soft rug,  and beautiful vintage styled toys provide notions of familiarity and a love of tradition. Beautiful neutral botanic bedding by Garbo & Friends adds a natural cottage cosiness.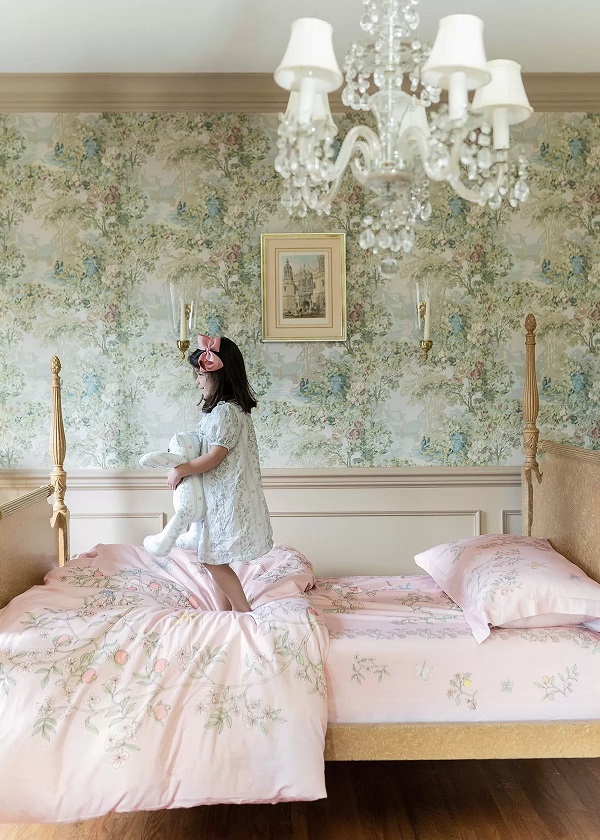 Poetry of Elegance
A French styled bedroom like that designed by Mariel Hannah of @marielhanna has a poetry that is romantic, pretty and elegant. Crystal glass chandeliers speak of a love of delicate and ornate beauty, the wallpaper with its Georgian floral design is feminine and pretty. The bedding in Bloom by Atelier Choux is Paris in Spring; it's light and fanciful. The four poster wooden bed writes a statement of tradition and authentic old world charm. It's a room for dreaming of Paris and princesses.