Toys, home decor and gifts for peace are beautiful, poetic, simple and sometimes surprising. See our Peace edit to find gifts that promote an understanding of peace as well as feelings of relaxation and tranquility for you and your children.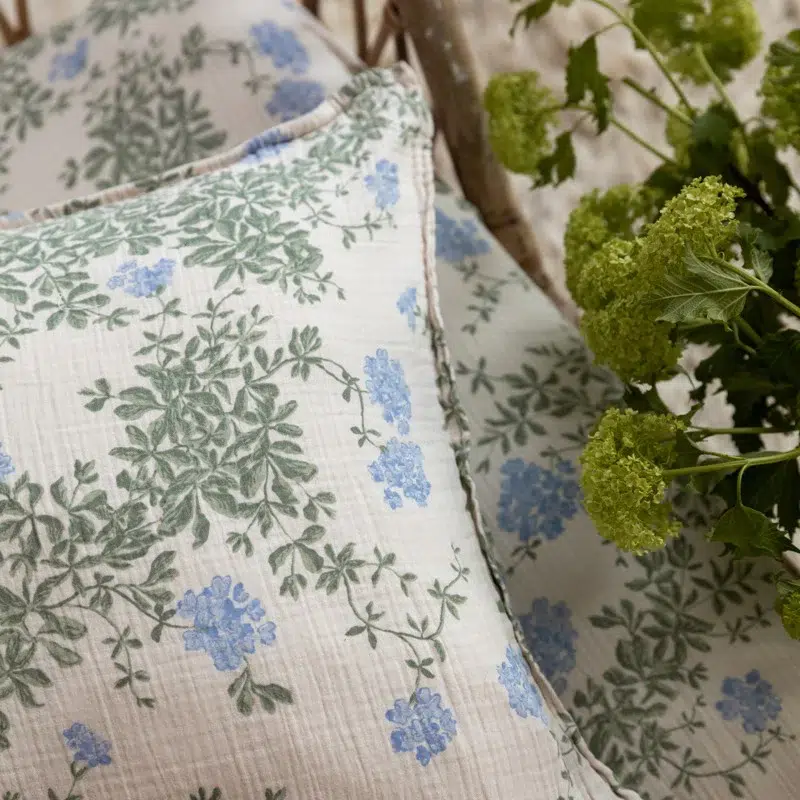 Garbo & Friends Soothing Blue Flowers for Peace
Did you know that the soothing blue colour that is found in many flowers can symbolise peace? Flowers such as bluebell and plumbago come to mind. At Little French Heart we offer these beautiful flowers in our Garbo & Friends bedding so that not can your children and yourself be wrapped with love through the soft muslin textures, but the bedding prints can evoke a sense of peace, relaxation and tranquility in a room.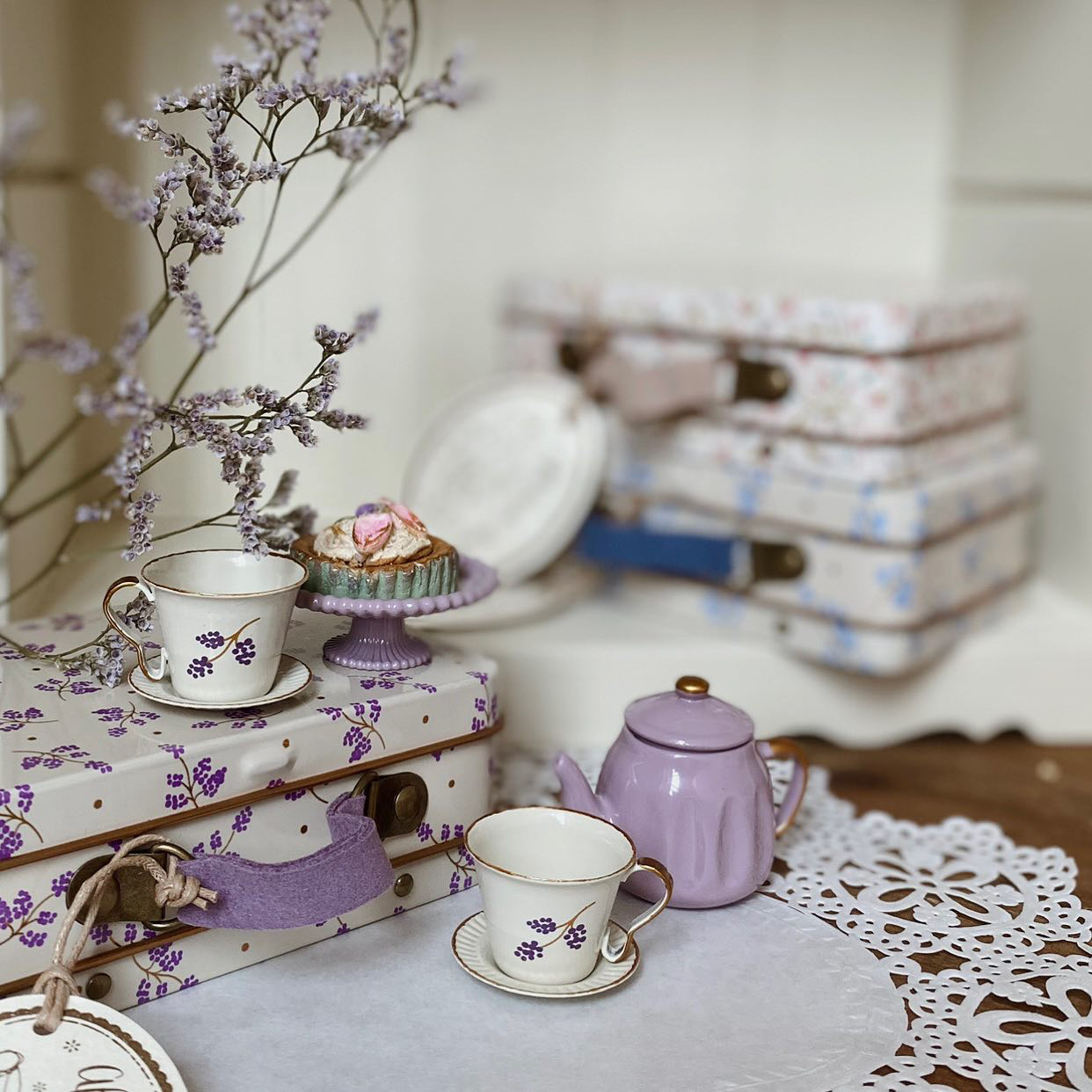 Lavender Tea Parties for Peace
The lavender flower is often associated with peace and tranquility due to its soothing scent. The soothing purple hue, like the blue-tinted flowers also beckons a sense of peace. Our miniature Maileg Tea Sets and Lavender Suitcases are a sweet & lovely way to talk to your darlings about peace, perhaps even over a make-believe cup of tea with Maileg friends.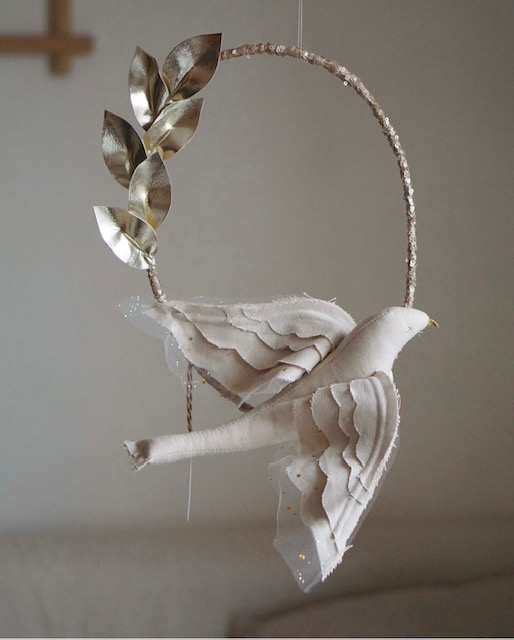 The Dream Dove of Peace ~ a Stunning Statement Piece
Doves are the universal symbol of peace and they create the most beautiful gifts and decor. Our beautiful Dream Doves by Bora Miri of Paris can be placed in your child's room or any part of your home to remind your family of the beauty of peace. Our Gry and Sif handmade fair trade doves of Nepal make sweet decorations and gifts and add a poetic touch to a nature tree. Maileg Dove Christmas decorations add a sense of peace to a Christmas tree or as a decoration during gift wrapping,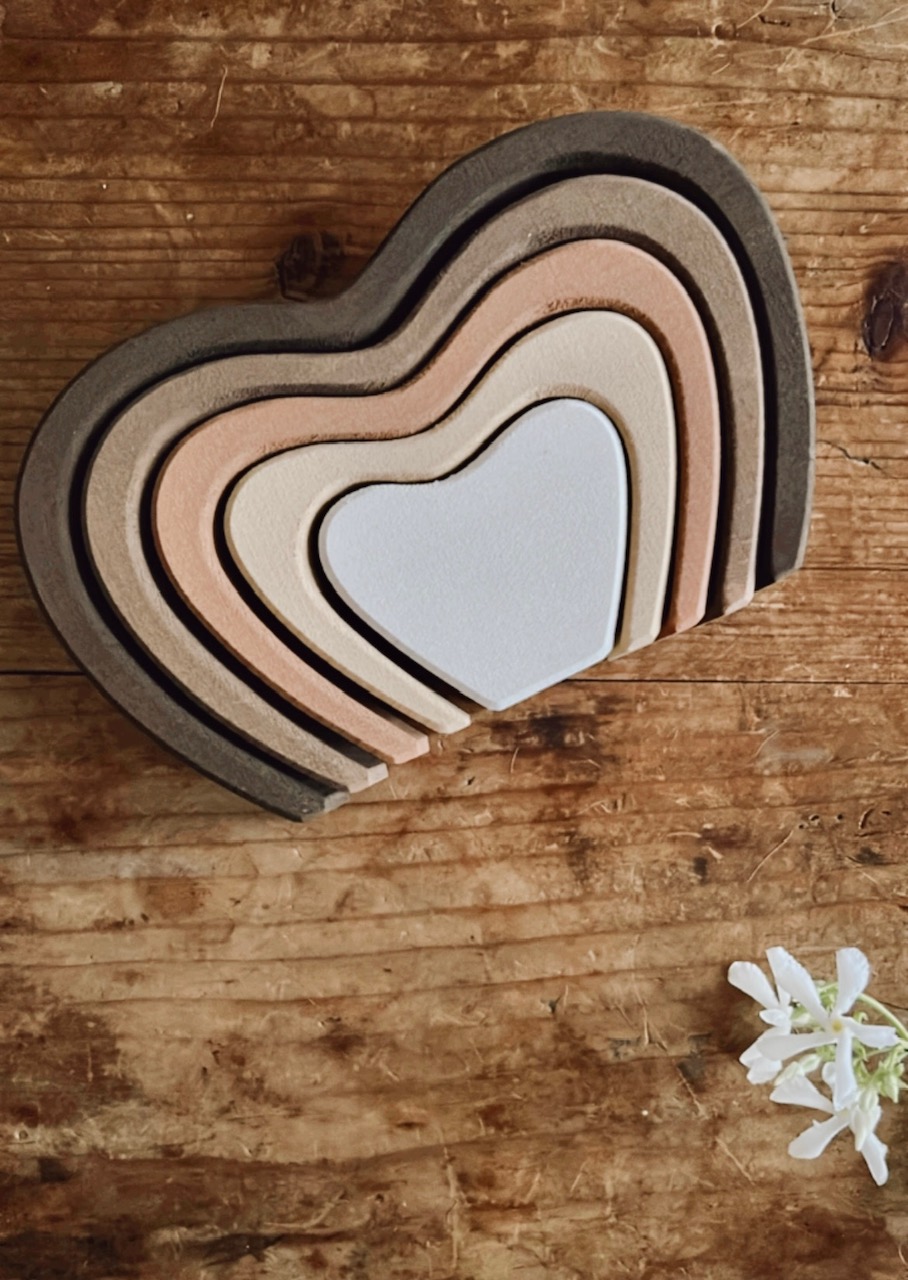 Heart Arch Stackers, Vanita and Diversity Blocks 
When I first came across these blocks I fell in love with the emotionally intelligent concept – teaching children about difference, skin tone, love, and joy through beautiful blocks. The responsibly sourced blocks are handmade and dyed naturally by ethical creators Raduga Grez, a third-generation Russian toy atelier led by young mother and craftsperson Inna Prokhrova. We have a small collection of Raduga Grez's most beautiful blocks available at Little French Heart including the Heart Arch Stack, Vanita thoughtful blocks and the skin tone diversity blocks. Each of these block sets symbolise peace, love, respect and acceptance. They are a wonderful way to introduce concepts to children through play and discussions and time together with your children.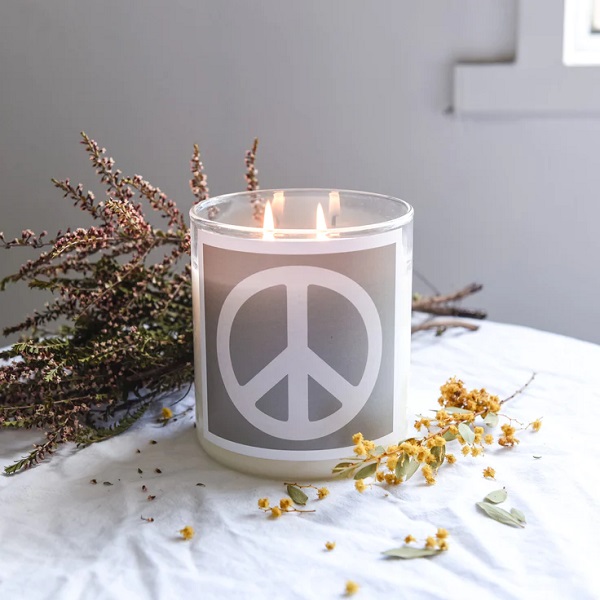 Candles for Kindness
Scented candles with a beautiful message of kindness, positivity, beauty naturally support a sense of peace. Our soy candles are handmade by a small family business in Victoria, each with the most divine scent and created with messages of hope and joy. They make perfect gifts or a gift to self, something we all need from time to time.
Peace candles for joy, hope, love and peace. Found at our store in Bundeena or online at Little French Heart.