Bonjour Cherie, find these kids activities that are perfectly suited to rug life … to keep the kids entertained, to play indoors or on the picnic rug in the garden.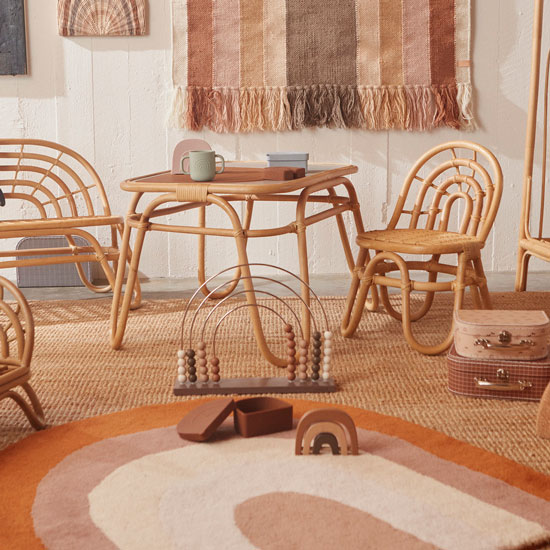 Jigsaw Puzzles
Playing with jigsaw puzzles is the perfect activity for the rug. Sitting or kneeling over the puzzle, being able to spread the pieces out – to keep the puzzle on a harder surface just use a piece of cardboard. (The Mrs Mighetto Puzzle comes with a hard surface to store and play.) The beautiful thing about jigsaw puzzles is they are really great for helping kids to learn problem solving skills and for developing number sense, too – where does this piece go? What does it relate to? What is its shape and size – will it fit? All of these kinds of curious questions help to contribute to new learning.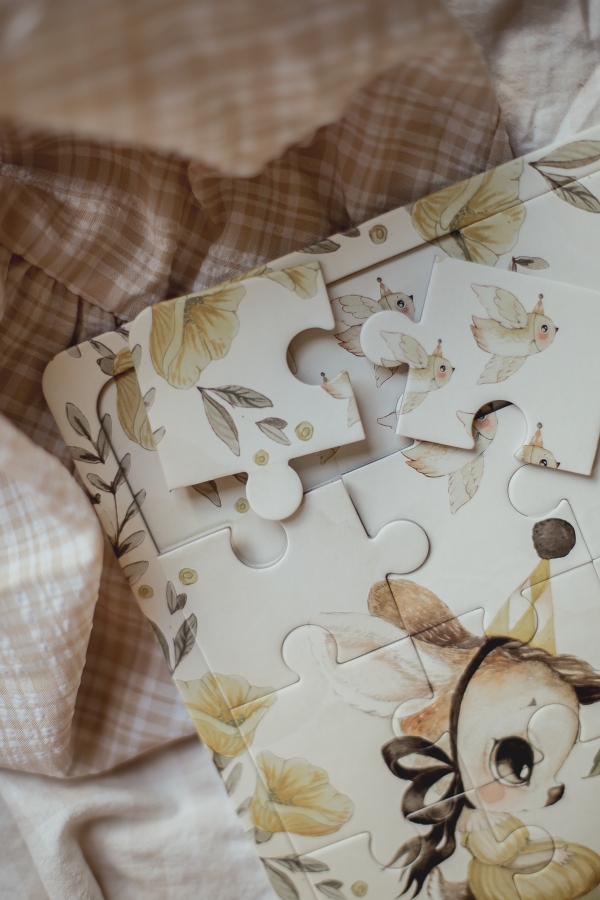 Playing Blocks
Building worlds through blocks, sorting colours and shapes, thinking outside the square, keeping things balanced. These are all activities that kids can do with blocks while sitting on their rug. A rug will keep their seat warm while allowing them to roll and relax while they play. You can find beautiful OYOY Living Design blocks at Little French Heart along with the growing Raduga Grez series.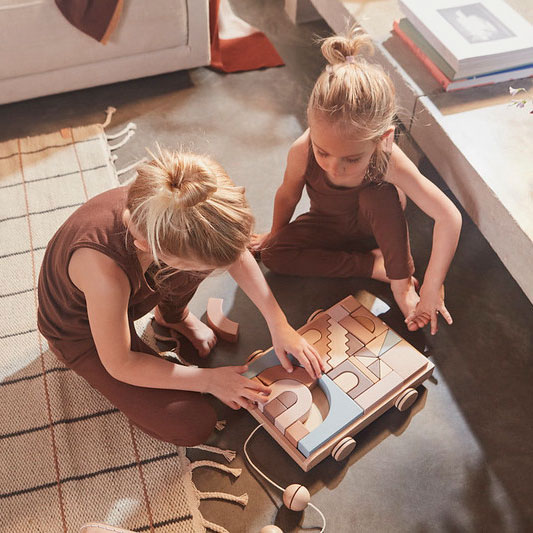 Reading books
Book reading helps children make sense of their world. There is nothing more relaxing and dreamy than lying on a soft wool rug and looking at the pictures of a high-quality engaging book with a great storyline. Find beautiful books at Little French Heart including those written by Mrs Mighetto to help with learning to count or a fabulous story about a kind mouse named Claris, who simply adores Paris.
Playing with Dolls ~ Learning to Nurture
There is something so special and beautiful about watching children nurture their dolls. It's a skills that they learn from adults when being cared for themselves, or watching their siblings, cousins or even seeing it on television/games. Playing dolls on a rug on a cosy afternoon, popping a blanket over them, dressing them, talking to them, singing them a lullaby to sleep are perfect rug games for children. You can find beautiful high quality dolls handmade in Europe as well as Australian dolls and their accessories at Little French Heart.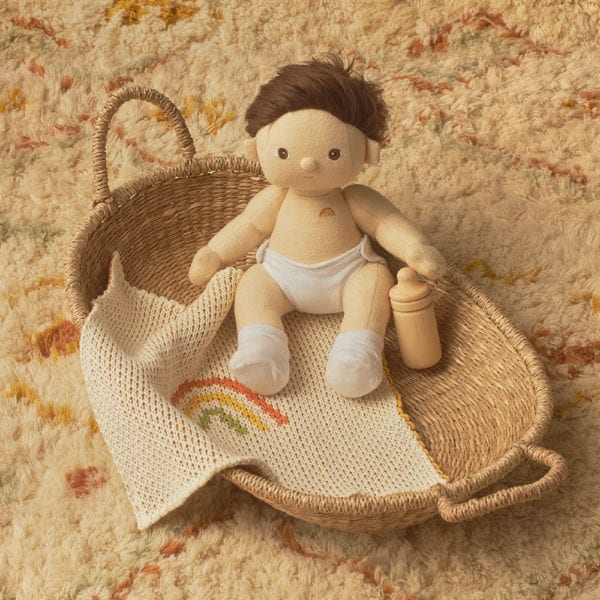 Crafts on Rugs
Some crafts are perfectly suited rug life. The Numero 74 range of crafts can be done together with an adult and a young child or older children can try on their own. There are embroidery crafts to make mandalas and seascapes, flower making as well as weaving. All of these activities take time and concentration and a rug is the perfect place to sit comfortable to focus and create beautiful crafts over a quiet, possibly indoor-bound weekend.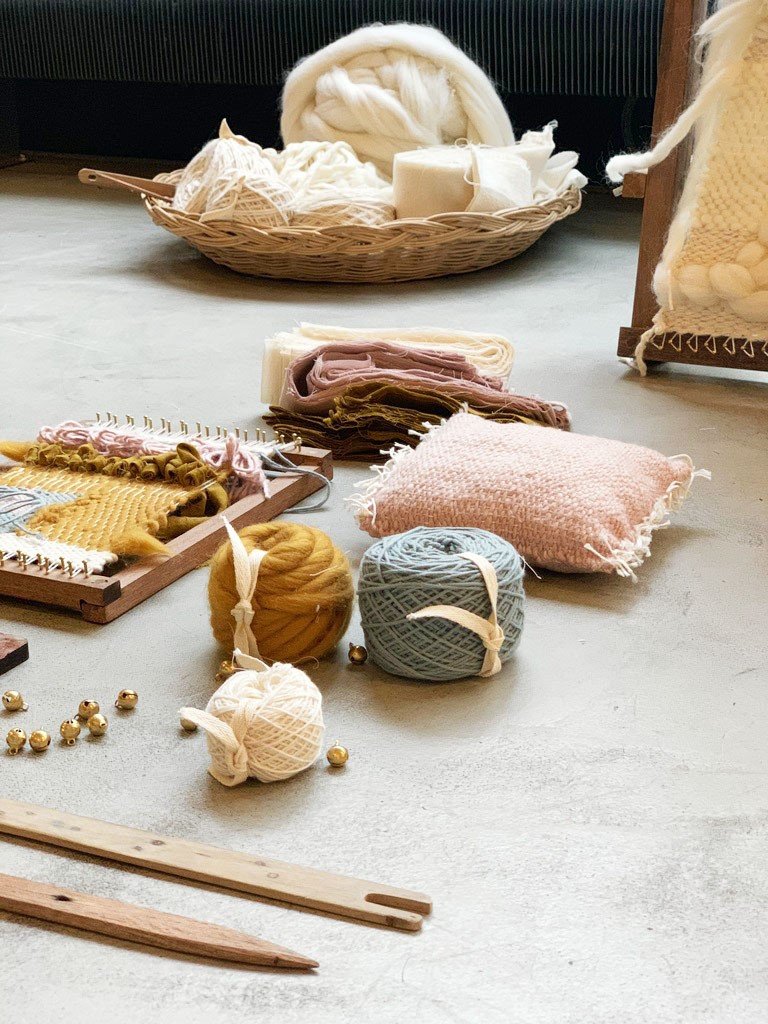 With all that talk about playing on rug I think I'm going to go and have a lie down on a rug myself. It makes me feel sleepy and content.
What activities do you like playing on the rug or picnic blanket with your children?
Find beautiful Kids Rugs for Play and Living at Little French Heart.