Birthdays are always special times of the year. With so much disruption and change, and sometimes disconnection, making a child's birthday special is even more important.
Find these simple ways to create a beautiful birthday party celebration for your child that can be done as a birthday with other guests present or as a remote or Zoom birthday.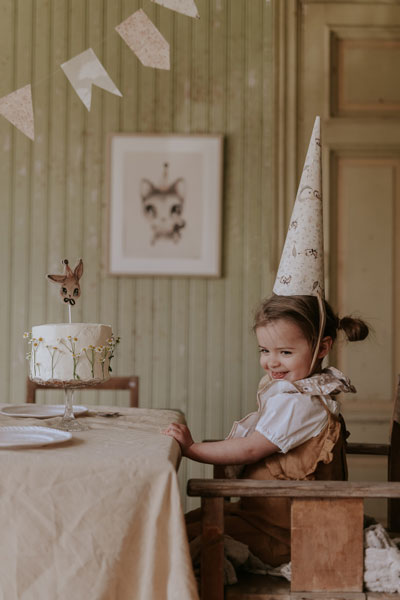 Children's birthday parties are special. They stay with us for life and when we throw them for our own children it is simply a joyful experience. Using beautiful party decorations, like those that can be found at Little French Heart Store, or made by hand, can help create the memorable party atmosphere in person or online.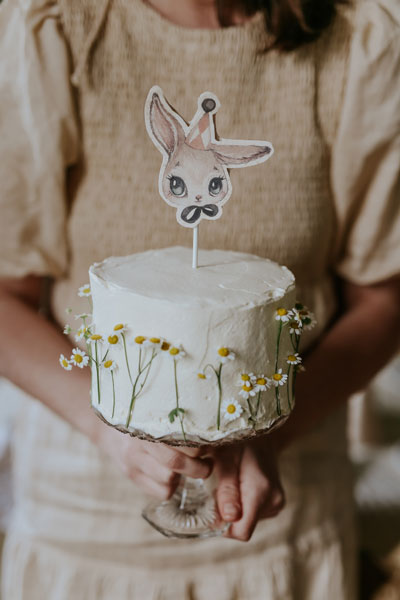 Cake decorations
Simply ice a double sponge, add some edible flowers or anything edible that you may wish to accompany the theme, and add the Mrs Mighetto Friends with a stick glued to it to transform it into a cake topper. They're fun, and while it's fun to be creative, there's little mess and they take no time.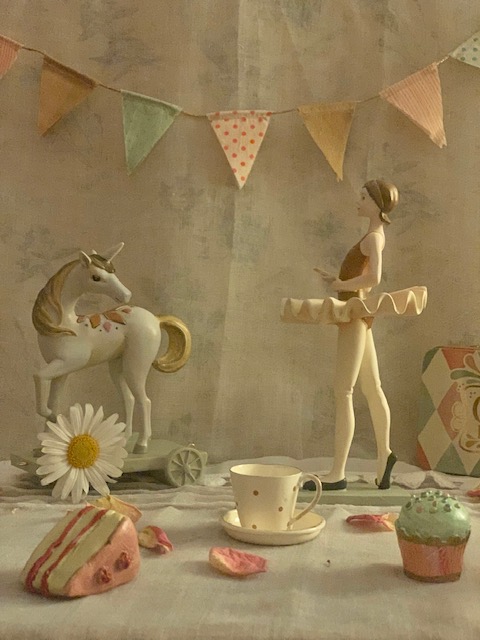 Birthday Trains as cake decorations
Creating rituals around birthdays can extend the magic over years. The birthday trains in Ballerina, Pierrot and Strongman at Little French Heart can be brought out for each birthday each year to create a family tradition. The beauty of the trains is that the candles can be blown out over the train, rather than the cake. Flowers or other decorations can be scattered around the trains. Numbers for the birthday year are included and the most enchanting figurines create absolute birthday magic.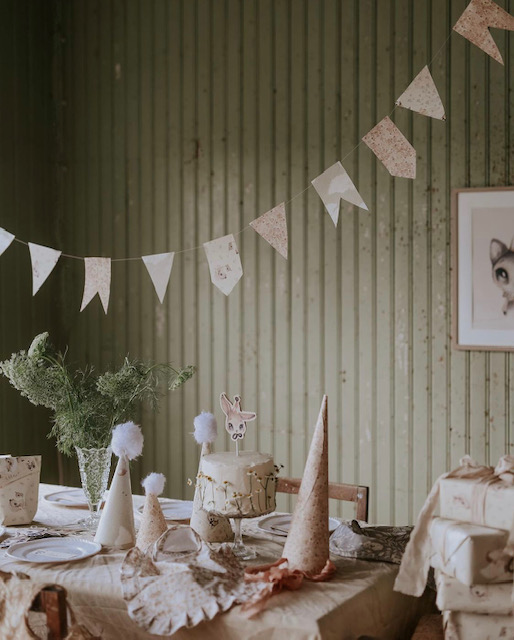 Bunting for party cheer
Bunting is simple, fun, easy to assemble and it's something that can be stored for other events or next year's party. You can simply make it using string, staples, scissors and pretty craft paper such as Mrs Mighetto's Craft paper, or you can find preassembled bunting at Little French Heart Store using the Maileg Happy Day Party Decoration Kit and by Numero 74. Hang it around the main room, if it's a Zoom party make sure it can be seen within the screen.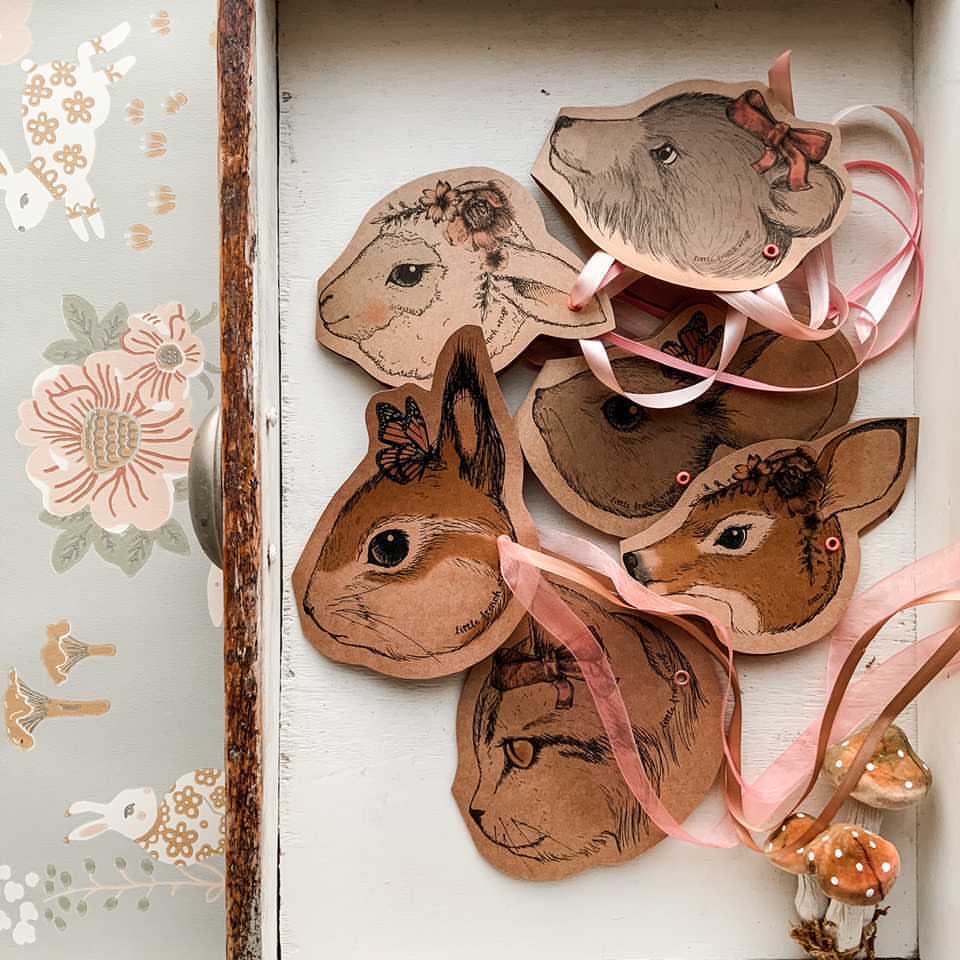 Birthday Masks for Enchantment
Beautiful masks can add a special magic especially if tied with gorgeosu ribbon from Paris. Our mask sets come with six woodland or meadow characters, designed in Paris by Little French Rag. Tie on with ribbons, enjoy the fun and pop away for the next year or next celebration such as Halloween.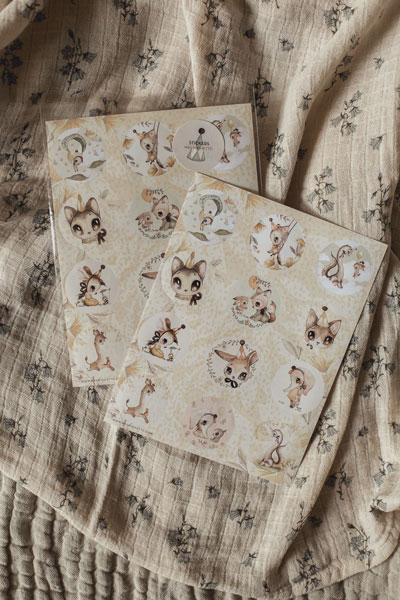 Stickers for the loot bags or as loot itself
Plain paper bags can be given a party make over with sweet stickers or temporary tattoos. Stick them on the front of the loot bags, cut them into individual pieces on the sheets, and place inside as gifts. If you have guests you can pop one on each of their hands, or if it's a Zoom birthday you can post them a special loot bag with an invite along with Mrs Mighetto Party Friend and table place holder with their name on it.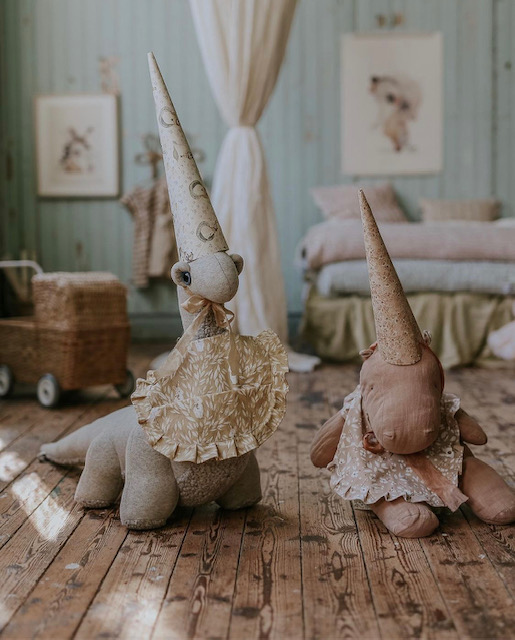 Birthday party hats
Birthday party hats are timeless and fun. They're also simple to make. Using Mrs Mighetto or Maileg or other craft paper, trace a circle on the back using a dinner plate as a guide. Cut a straight line into the middle of the circle. Fold the paper around to make a cone. Stick the cone down with tape. Using scissor points, prick a whole in either side of the hat and tie two pieces of ribbon or elastic. Tie the ends near the cone and you have a party hat.
Beautiful Wrapping Paper
The anticipation of a birthday gift is perhaps the most exciting part of having a birthday. Wrapping gifts in gorgeous paper adds to the beauty and fun of the moment. Tie the gifts with ribbons, add flowers or stickers. What a beautiful surprise gift. You can find gorgeous styles of Mrs Mighetto wrapping paper and birthday cards at Little French Heart Store.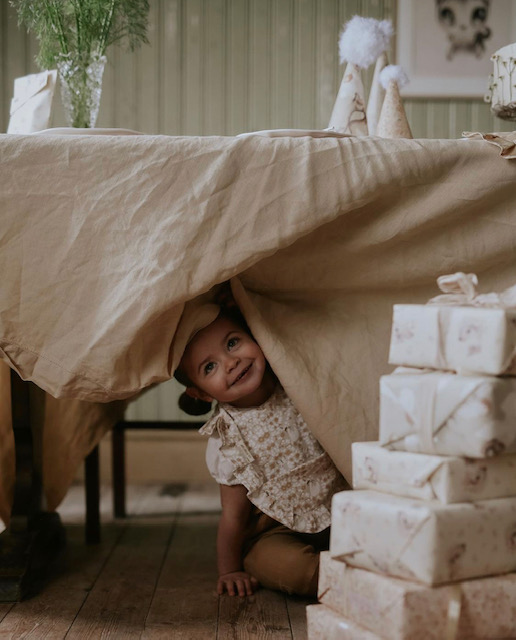 Bon Anniversaire, Happy Birthday to you!
All images credited to Mrs Mighetto, Anna Kubel and Jasmina Bylund.